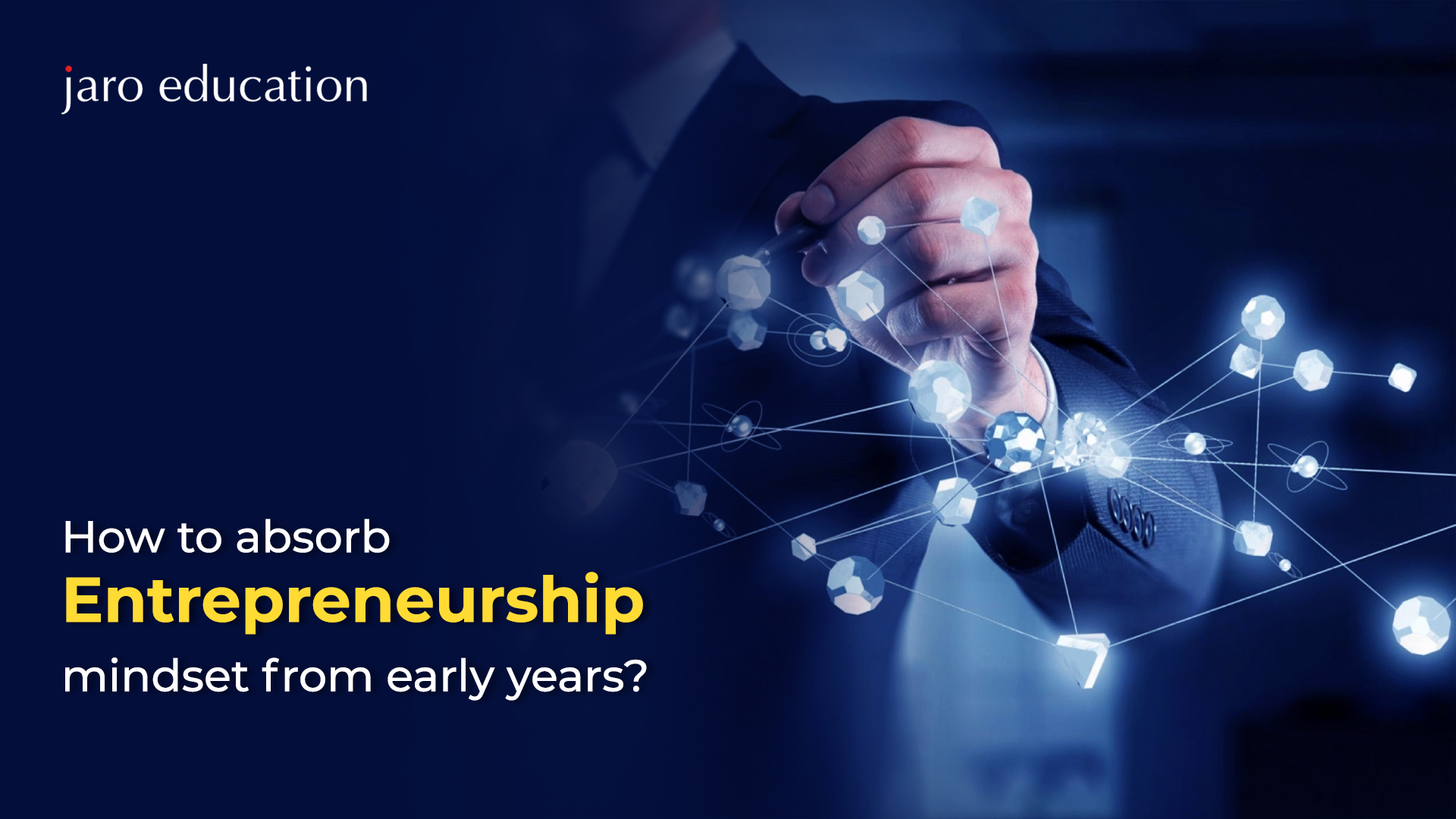 After finishing college, most young people in India are keen to take up a job in their chosen field and build a career as a professional. Only a few pursue entrepreneurship. This is mainly due to a lack of awareness and development of an entrepreneurial mindset. Today, business management courses are being designed to encourage the new generation to build and grow entrepreneurship mindset from early years in their career.
Online Executive Program in Business Management – What to Expect
Young professionals joining a new organisation can afford to focus just on their domain skills and never bother about other processes running in the organisation. In contrast, young entrepreneurs must be well-equipped for multi-tasking. They must possess adequate knowledge of business development, sales and marketing, accounts and finance, and human resources. Fortunately, there are business management courses available for shaping their mindset so that they can deal with the multiple challenges that come with entrepreneurship. 
6 Ways of Growing with an Entrepreneurship Mindset through Business Management Courses
There is a misconception that an Executive Program in Business Management is designed to cater to the needs of working professionals only. However, this course equally benefits aspiring entrepreneurs.
Here are the six effective ways online business management courses can inspire the young generation to absorb an entrepreneurship mindset from early years:
Identify Good Business Opportunities –

Potential entrepreneurs must know the latest industry trends, techniques, and insights to identify suitable business opportunities. The industry-oriented curriculum in a

business management course

updates them about current and upcoming business opportunities, latest consumer behaviours, competitive advantages, and existing gaps in the marketplace. These inputs are priceless and invariably place them in a stronger position to understand the opportunities available. 
Building a Strong Network –

A business' success largely depends on a solid network of business connections. Aspiring entrepreneurs initiate business networking at an early age to make themselves visible when they launch their business. However, making new business connections is an uphill task. It becomes almost impossible to gain access to the best people in the business. During an

Executive Program in Business Management

, they can interact with various industry experts from diverse fields who can transform their mindset completely. Moreover, they can reach out to the institution's alumni, which is another way to build an excellent network. 
Critical Thinking –

With the advent of new technology every other day, the only constant thing in the business environment is change. The ecosystem is changing rapidly. The only way to keep up is to analyse things critically and respond accordingly. However, for a quicker and more accurate response, sharper creative thinking skills are the need of the hour.

Business management programs have case study-based learning facilities. Logical analysis of various business structures and models help them to optimise critical thinking patterns. 
People Skills –

A single individual cannot run a business. It requires a collaborative effort. Entrepreneurs have to connect with different types of people through proper communication channels. Hence, developing people skills is essential, which also helps build trust with clients and customers. The

Executive Program in Business Management

consists of an exclusive module on business communication where individuals learn about effective communication techniques, the role of good listening abilities for the proper exchange of information, and impressive ways to resolve disputes through discussions.

 
Managerial Capability –

This can be defined as a diverse skillset wrapped in one package. It includes strategic management, marketing management, financial management, human resource management and more. Separate modules are incorporated in the curriculum of

business management courses

to enhance the knowledge base in these areas, which enable entrepreneurs to achieve future business goals. 
Risk Management –

Risks are an integral part of any business activity. These are slightly higher when the business is new. A potential entrepreneur must know all about the systems and processes to minimise the damage caused by risks. It is a mental skill developed through formal pedagogy based on simulations and experiential learning offered by

business management courses.

 
Conclusion
A business idea is first created inside one's head. Bringing up a business idea is a significant step to start. It is then turned into a reality through a series of implementations. Hence, the young and passionate mindset needs to be nurtured from the early years with great care. The Executive Program in Business Management from IMT Ghaziabad is one of the top management programs in India, where essential entrepreneurship traits are refined, and new entrepreneurs are empowered to overcome setbacks. This, in turn, can pave the way for a successful career path as an entrepreneur.
Frequently Asked Questions
What is the admission process of the Executive Program in Business Management?
The entire admission process is carried out online. Candidates have to fill up their personal and professional details in an online application form and submit it. After proper evaluation of the submitted application, suitable candidates are selected. After submitting the required documents and the requisite admission fees, the admission process will be complete. 
Is it necessary to have prior work experience to pursue an Executive Program in Business Management?
Only experienced executives with 2+ years of work experience can enrol for this Executive Program in Business Management.
What are the advantages of an Executive Program in Business Management?
The three main advantages of the Executive Program in Business Management, IMT Ghaziabad are as follows:
Industry-oriented curriculum

Easy to access directly to device learning

Alumni status of a reputable institution such as IMT Ghaziabad
What will be the starting salary after completing the Executive Program in Business Management in India?
The average starting salary package for professionals who complete the Executive Program in Business Management in India is between INR 18–20 lakhs. (Source)