​​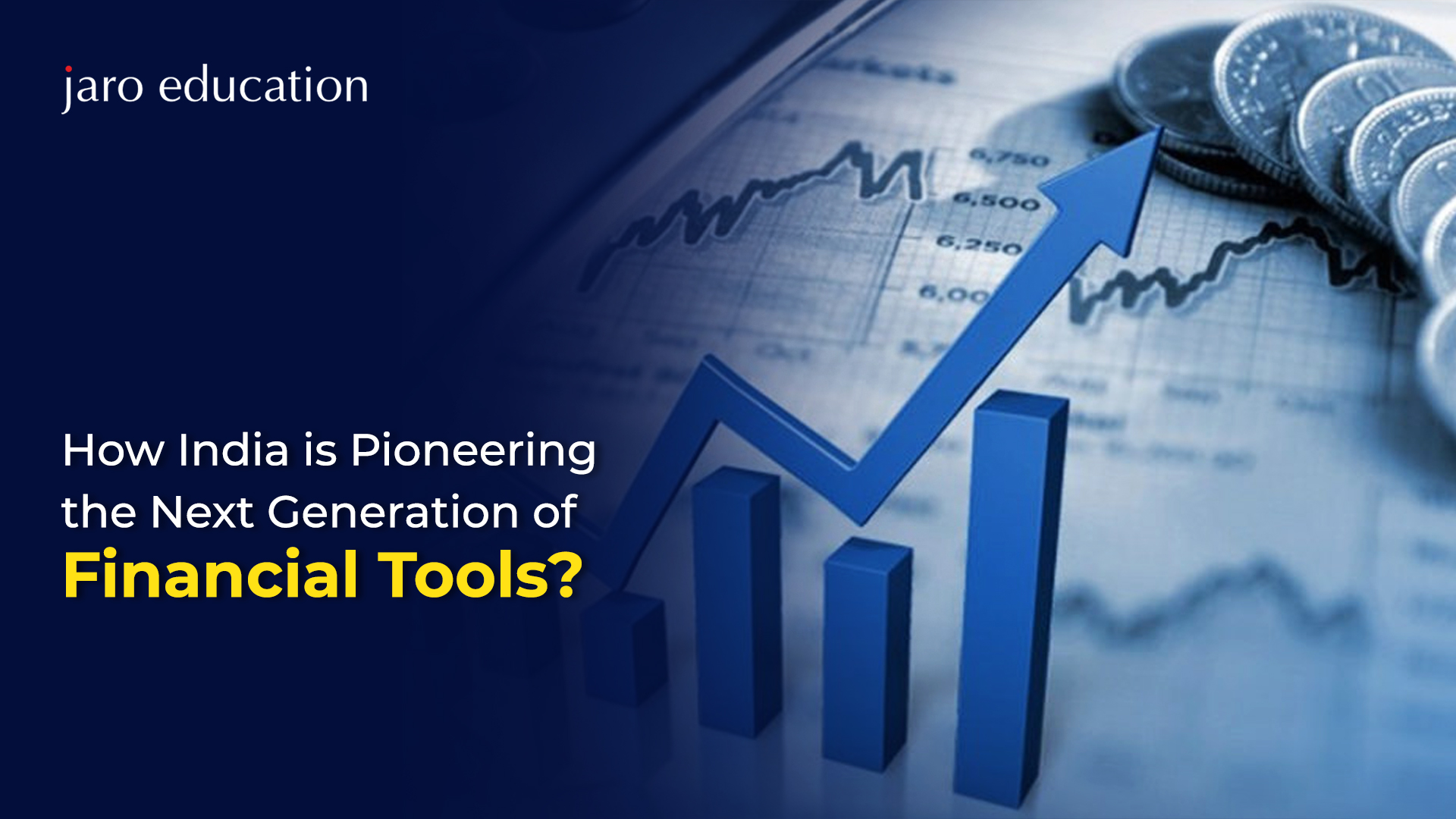 India's economy is booming, and its aspirations are soaring as hundreds of millions enter the global middle class. India leads Asia in mobile internet use, digital payments, and social media consumption. It is no surprise that India is pioneering the next generation.
According to a recent Accenture report, India has the youngest population globally and tops in electronic finance adoption. This makes India ideal for global FinTech companies looking to scale, as it offers fantastic opportunities to entrepreneurs and investors alike.
The opportunity is immense and ripe in light of the emergence of several players exploiting the rapid growth of data and technology in the country.
So, How is India Pioneering the Next Generation of Financial Tools?
India is considered a global superpower in FinTech and leads the way in FinTech adoption. There are several reasons for this:
Indian FinTech markets are among the fastest-growing worldwide. Of the 2,100+ FinTech companies in India today,

67%

have been established in just the past five years. 

It was estimated that India's FinTech industry will reach

$150 billion

by 2025 at a valuation of $50–60 billion in FY20. 

A

20% CAGR

is predicted for the FinTech transaction value to increase from $66 billion in 2019 to $138 billion in 2023. 

The Indian FinTech ecosystem has many subsegments, including lending, payments, WealthTech, RegTech, InsurTech, etc.

India has over 17 FinTech companies with the Unicorn status.

Financial Tools Have Evolved
In terms of financial tools, innovation comes from several sources. As financial planners, professionals are always looking to improve the processes and provide better service to the organisation's clients and prospects. Using technology is instrumental here, as with new technologies, you can access information and perform calculations more quickly. Financial planners will therefore have more time with their customers while reducing costs. Many professionals opt for FinTech courses to learn more about technical financial tools. 
Competition is another factor driving innovation in technology. With more companies entering the market, they will face increasing pressure to make their products more powerful and easier to use than their competitors' products. For financial planners to retain their existing clients and attract new ones, they must also keep up with changes in consumer behaviour and technological advances.
Cryptocurrency: The Next Big Thing
Working knowledge of cryptocurrency – virtual or digital currency using cryptography to make it almost impossible for counterfeiters to steal or marketers to benefit from double-spending – is also essential for the future workforce.
It is expected that young professionals entering the field of financial management will be familiar with cryptocurrency – decentralised networks formed on blockchain technology with a distributed ledger enforced by a computerised network.
Digital Payments and Digital Finance
DFDM (Digital Finance and Digital Money) is the next big digital phenomenon. DFDM offers new types of financial products, new ways for customers to interact, and new versions of software and financial services offered by FinTech companies and providers of innovative financial services.
FinTech companies are creating many competitive challenges for banks and traditional insurance agencies today. At least one new product or service is released by them every month. There are many opportunities in this field, and you can take advantage of them by getting a FinTech certification.
To enter the current generation of financial managers, you must acquire the knowledge of DFDM and learn how to engage and attract technologically savvy clients.
India is Pioneering the Next Generation of Financial Tools
India is developing a new generation of financial tools, particularly for economically marginalised people. This country developed one of the largest mobile money networks in the world over the past decade and the most extensive biometric identity system in the world. A new credit bureau is now in the works to create new types of collateral. It is envisioned that Indians will apply for small loans using their mobile phones in four years, even when lenders do not know much about them. 
The Indian economy is booming, and its aspirations are soaring as hundreds of millions enter the global middle class. India leads Asia in mobile internet use, digital payments, and social media consumption. Thus, it is no surprise that India is powering the next generation of financial tools and that finance professionals want to keep up with these changes in the marketplace. One of India's most prestigious B-schools for FinTech courses is IIM Nagpur. Professionals and managers desiring to upskill or reskill themselves can enrol in its PG Certification Programme in Financial Technologies.
Conclusion
There is an expansive set of new risks associated with technology that finance professionals must contend with. Perhaps the most significant of these is the vulnerability to external security threats. Therefore, they need to be aware of and continuously educated on the hazards and challenges posed by the implementations of FinTech.
New challenges and threats are also rising in financial management today, with technology playing a significant role. Regulatory bodies dynamically create rules to counter and mitigate these threats.
In addition to studying the new regulatory rules brought by the SEBI, RBI, PFRDA, IRDAI, and others, finance management professionals can – and should – continually update their knowledge of regulatory changes through FinTech certificate courses.
IIM Nagpur's PG Certification Programme in Financial Technologies lasts for 12 months. Students are provided with lectures, real-world business problems, and structured assignments as part of the learning methodology curriculum. This FinTech certification will give you an advantage over other professionals by allowing you to cultivate new skills that will help you maximise your skills, work, and learnings.
Sign up for the PG Certificate Programme in FinTech by IIM Nagpur now!
FAQs
Is FinTech a good course?
The FinTech industry can create good jobs in the future, especially if you enjoy studying about it and have a flair for it. This is an emergent field, and FinTech courses help you get a head start.
How can I join a FinTech course?
You must first familiarise yourself with the eligibility criteria for a FinTech course from a reputed institution. To get into the IIM Nagpur PG Certificate Programme in FinTech, you must have:
At least 3 years working experience in the IT industry or domain

A minimum of 50% marks in graduation from a recognised university
You must then stay aware of the application dates for the course. To know more about this FinTech certification from IIT Nagpur, click here.
What subjects are covered in the IIM Nagpur course?
The learning outcomes from this FinTech online course from IIM Nagpur are:
Receive hands-on understanding of modern FinTech technologies

Develop skills to build new financial products to deal with existent problems in FinTech

Learn about Bitcoin, cryptocurrency, and machine learning applications in finance

Take a look at the various Fintech sectors, including InsureTech, Payment Systems, Neobanking, RoboAdvisory, Fintech, and Asset Management.

These are some of the subjects covered in the IIM Nagpur course:
Blockchain and Cryptocurrency

Strategy for Competitive Advantage

Basic Statistics, AI, and ML in Finance

Leading Tech and Neo Banking

Payment Systems