[vc_row][vc_column][vc_column_text]
How does FinTech Help Businesses Survive Amid Shift in Consumer Priorities?
Despite the worldwide economic slowdown, the FinTech industry recorded spectacular growth during the 2020 pandemic. Since then, it has been documenting a growth rate in double digits. Why did this happen? The emerging technological innovations are helping the finance sector and other industries improve the quality of their services and reach out to newer markets. It is automating and transforming financial services that, in turn, are enabling companies to enhance the conversion rates. As a result, the FinTech sector has been revolutionizing how we transact and trade.
Another bright side of this industry's growth is the rising demand for skilled professionals. There are scores of job opportunities available for expert professionals who possess a high level of expertise in the field. If FinTech is an industry you're interested in making a career in, it is the right time to find your dream job. Experienced professionals from the IT or BFSI industry can pursue a FinTech certificate course and gain the skills required to excel in this field. It is also an excellent way to upskill or kickstart your career in FinTech.
So, How is FinTech helping businesses deal with the ever-changing customer expectations? Let's talk about it in detail.
Making Payment Processes Simpler
Businesses dependent on cash-based and complex payment processes have benefited heavily from the latest FinTech solutions. Using advanced technological innovations has made tedious payment methods more straightforward. With the integration of cashless and UPI-based transaction options, several businesses have retained their customers and gotten many new ones. In today's fast-paced digital era and with the pandemic in its full play, it was the need of the hour. Businesses that embraced the change have survived and flourished. In a 
Boon –  BFSI and Financial Institutions
FinTech came as a blessing for the banking and financial sector, especially during the pandemic. It helped several banks and other institutions digitize their services and make them virtually available for consumers. In fact, these organizations can now serve customers in the remotest parts of the world, which were earlier inaccessible. Moreover, it has opened newer markets for them.
Minimizing Minimizing Fraudulent Activities
Companies lose a significant amount of money to fraud and malicious activities. FinTech's latest solutions have helped minimize these losses by utilizing artificial intelligence (AI), and machine learning (MI) based algorithms to detect fraudulent activities and notify them. If you pursue a FinTech certification course from a reputed institution, you will learn how to use AI and MI to create new and innovative financial products and services.
Blockchain and Cryptocurrency
Blockchain technology has become quite popular, and cryptocurrency is the new buzzword in the financial world. Companies and entities have heavily invested in it and are benefitting from it. It makes up for a major part of the FinTech industry with numerous start-ups that have attracted huge investments. Studying financial technology courses will help you better understand Blockchain technology and cryptocurrency.
Wrapping Up
FinTech has helped several businesses function smoothly amidst a shift in customer preferences. It aided them in adapting to the new priorities by providing suitable technological solutions to meet their expectations. It is an exciting time to be in this industry whilst it's growing exponentially and continues to do so. Suppose you're an IT or BFSI professional and want to make a career in this field. In that case, you must consider taking up a FinTech certificate course like IIM Nagpur's PG Certificate Programme in Financial Technologies. It is a great course that renders an unmatched learning experience and global exposure. It offers an excellent opportunity for experienced professionals to upskill and understand the FinTech industry in-depth.
Apply to the course here.    
FAQs
What is the impact of FinTech in industries? 
FinTech is transforming the finance sector and other industries by optimizing their financial services. It is helping enterprises by simplifying their payment processes and reducing the instances of fraud. Moreover, it assists companies in surviving in a time when consumer expectations and preferences are ever-changing.
What are the roles offered to FinTech experts in the corporate world? 
The roles offered to FinTech experts in the corporate world are product manager, financial analyst, app developer, Blockchain developer, compliance expert, cybersecurity analyst, data analyst, culture manager, business development manager, etc.
What is the eligibility criteria for the FinTech Programme?
The eligibility criteria for the PG Certification Programme in FinTech at IIM Nagpur is a minimum of 50% marks in graduation with at least three years of work experience. In addition, the candidate must be specifically from the IT or BFSI industry.
Who should join this course?
Entrepreneurs, BFSI or IT professionals, mid-senior level managers, consultants, venture capitalists, or people working in the FinTech industry who are looking to upskill should join this course.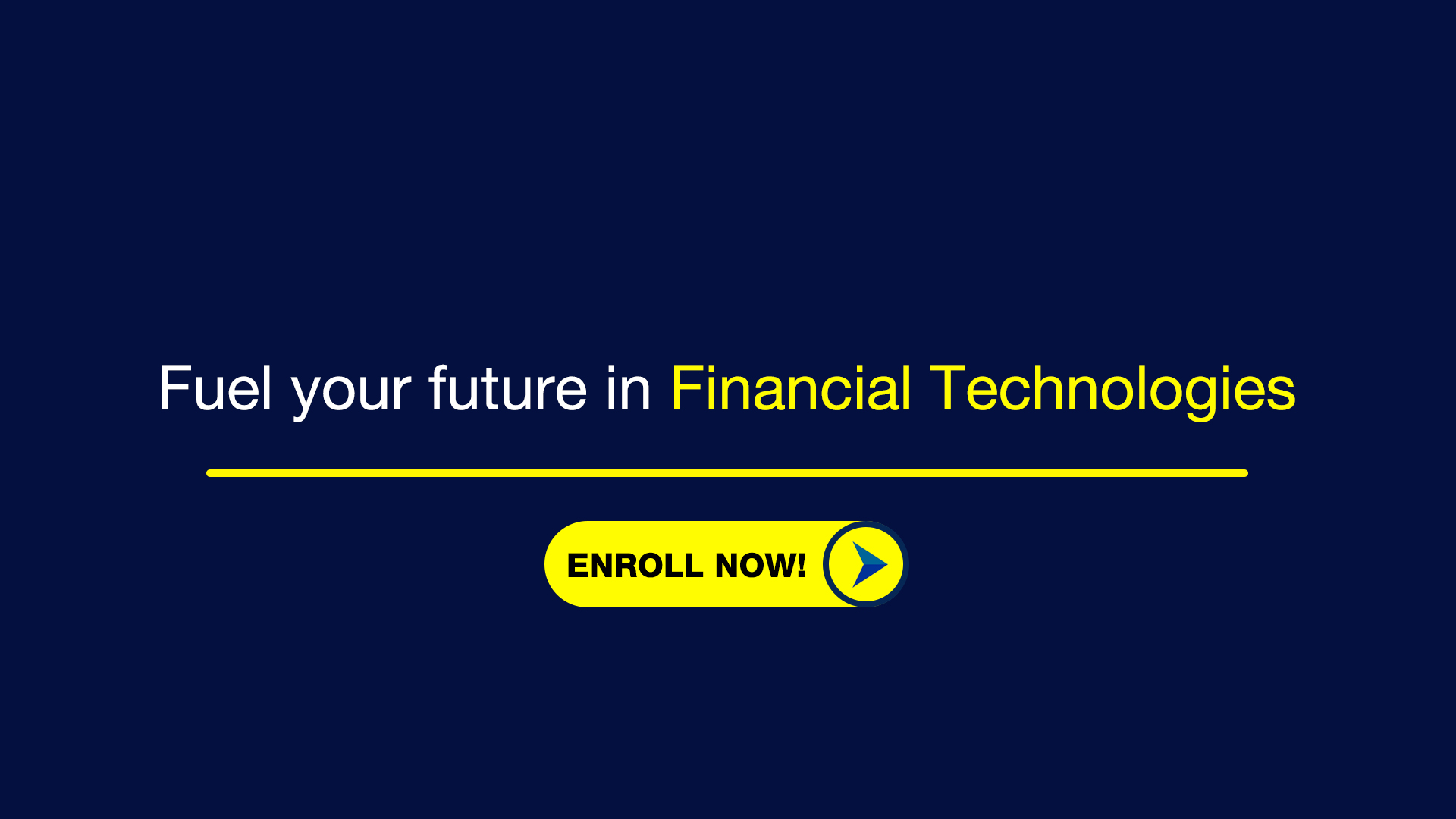 [/vc_column_text][vc_raw_html]JTNDc2NyaXB0JTIwdHlwZSUzRCUyMmFwcGxpY2F0aW9uJTJGbGQlMkJqc29uJTIyJTNFJTdCJTIyJTQwY29udGV4dCUyMiUzQSUyMmh0dHBzJTNBJTJGJTJGc2NoZW1hLm9yZyUyMiUyQyUyMiU0MHR5cGUlMjIlM0ElMjJGQVFQYWdlJTIyJTJDJTIybWFpbkVudGl0eSUyMiUzQSU1QiU3QiUyMiU0MHR5cGUlMjIlM0ElMjJRdWVzdGlvbiUyMiUyQyUyMm5hbWUlMjIlM0ElMjIxLiUyMFdoYXQlMjBpcyUyMHRoZSUyMGltcGFjdCUyMG9mJTIwRmluVGVjaCUyMGluJTIwaW5kdXN0cmllcyUzRiUyMCUyMiUyQyUyMmFjY2VwdGVkQW5zd2VyJTIyJTNBJTdCJTIyJTQwdHlwZSUyMiUzQSUyMkFuc3dlciUyMiUyQyUyMnRleHQlMjIlM0ElMjJGaW5UZWNoJTIwaXMlMjB0cmFuc2Zvcm1pbmclMjB0aGUlMjBmaW5hbmNlJTIwc2VjdG9yJTIwYW5kJTIwb3RoZXIlMjBpbmR1c3RyaWVzJTIwYnklMjBvcHRpbWl6aW5nJTIwdGhlaXIlMjBmaW5hbmNpYWwlMjBzZXJ2aWNlcy4lMjBJdCUyMGlzJTIwaGVscGluZyUyMGVudGVycHJpc2VzJTIwYnklMjBzaW1wbGlmeWluZyUyMHRoZWlyJTIwcGF5bWVudCUyMHByb2Nlc3NlcyUyMGFuZCUyMHJlZHVjaW5nJTIwdGhlJTIwaW5zdGFuY2VzJTIwb2YlMjBmcmF1ZC4lMjBNb3Jlb3ZlciUyQyUyMGl0JTIwYXNzaXN0cyUyMGNvbXBhbmllcyUyMGluJTIwc3Vydml2aW5nJTIwaW4lMjBhJTIwdGltZSUyMHdoZW4lMjBjb25zdW1lciUyMGV4cGVjdGF0aW9ucyUyMGFuZCUyMHByZWZlcmVuY2VzJTIwYXJlJTIwZXZlci1jaGFuZ2luZy4lMjIlN0QlN0QlMkMlN0IlMjIlNDB0eXBlJTIyJTNBJTIyUXVlc3Rpb24lMjIlMkMlMjJuYW1lJTIyJTNBJTIyMi4lMjBXaGF0JTIwYXJlJTIwdGhlJTIwcm9sZXMlMjBvZmZlcmVkJTIwdG8lMjBGaW5UZWNoJTIwZXhwZXJ0cyUyMGluJTIwdGhlJTIwY29ycG9yYXRlJTIwd29ybGQlM0YlMjAlMjIlMkMlMjJhY2NlcHRlZEFuc3dlciUyMiUzQSU3QiUyMiU0MHR5cGUlMjIlM0ElMjJBbnN3ZXIlMjIlMkMlMjJ0ZXh0JTIyJTNBJTIyVGhlJTIwcm9sZXMlMjBvZmZlcmVkJTIwdG8lMjBGaW5UZWNoJTIwZXhwZXJ0cyUyMGluJTIwdGhlJTIwY29ycG9yYXRlJTIwd29ybGQlMjBhcmUlMjBwcm9kdWN0JTIwbWFuYWdlciUyQyUyMGZpbmFuY2lhbCUyMGFuYWx5c3QlMkMlMjBhcHAlMjBkZXZlbG9wZXIlMkMlMjBCbG9ja2NoYWluJTIwZGV2ZWxvcGVyJTJDJTIwY29tcGxpYW5jZSUyMGV4cGVydCUyQyUyMGN5YmVyc2VjdXJpdHklMjBhbmFseXN0JTJDJTIwZGF0YSUyMGFuYWx5c3QlMkMlMjBjdWx0dXJlJTIwbWFuYWdlciUyQyUyMGJ1c2luZXNzJTIwZGV2ZWxvcG1lbnQlMjBtYW5hZ2VyJTJDJTIwZXRjLiUyMiU3RCU3RCUyQyU3QiUyMiU0MHR5cGUlMjIlM0ElMjJRdWVzdGlvbiUyMiUyQyUyMm5hbWUlMjIlM0ElMjIzLiUyMFdoYXQlMjBpcyUyMHRoZSUyMGVsaWdpYmlsaXR5JTIwY3JpdGVyaWElMjBmb3IlMjB0aGUlMjBGaW5UZWNoJTIwUHJvZ3JhbW1lJTNGJTIyJTJDJTIyYWNjZXB0ZWRBbnN3ZXIlMjIlM0ElN0IlMjIlNDB0eXBlJTIyJTNBJTIyQW5zd2VyJTIyJTJDJTIydGV4dCUyMiUzQSUyMlRoZSUyMGVsaWdpYmlsaXR5JTIwY3JpdGVyaWElMjBmb3IlMjB0aGUlMjBQRyUyMENlcnRpZmljYXRpb24lMjBQcm9ncmFtbWUlMjBpbiUyMEZpblRlY2glMjBhdCUyMElJTSUyME5hZ3B1ciUyMGlzJTIwYSUyMG1pbmltdW0lMjBvZiUyMDUwJTI1JTIwbWFya3MlMjBpbiUyMGdyYWR1YXRpb24lMjB3aXRoJTIwYXQlMjBsZWFzdCUyMHRocmVlJTIweWVhcnMlMjBvZiUyMHdvcmslMjBleHBlcmllbmNlLiUyMEluJTIwYWRkaXRpb24lMkMlMjB0aGUlMjBjYW5kaWRhdGUlMjBtdXN0JTIwYmUlMjBzcGVjaWZpY2FsbHklMjBmcm9tJTIwdGhlJTIwSVQlMjBvciUyMEJGU0klMjBpbmR1c3RyeS4lMjIlN0QlN0QlMkMlN0IlMjIlNDB0eXBlJTIyJTNBJTIyUXVlc3Rpb24lMjIlMkMlMjJuYW1lJTIyJTNBJTIyNC4lMjBXaG8lMjBzaG91bGQlMjBqb2luJTIwdGhpcyUyMGNvdXJzZSUzRiUyMiUyQyUyMmFjY2VwdGVkQW5zd2VyJTIyJTNBJTdCJTIyJTQwdHlwZSUyMiUzQSUyMkFuc3dlciUyMiUyQyUyMnRleHQlMjIlM0ElMjJFbnRyZXByZW5ldXJzJTJDJTIwQkZTSSUyMG9yJTIwSVQlMjBwcm9mZXNzaW9uYWxzJTJDJTIwbWlkLXNlbmlvciUyMGxldmVsJTIwbWFuYWdlcnMlMkMlMjBjb25zdWx0YW50cyUyQyUyMHZlbnR1cmUlMjBjYXBpdGFsaXN0cyUyQyUyMG9yJTIwcGVvcGxlJTIwd29ya2luZyUyMGluJTIwdGhlJTIwRmluVGVjaCUyMGluZHVzdHJ5JTIwd2hvJTIwYXJlJTIwbG9va2luZyUyMHRvJTIwdXBza2lsbCUyMHNob3VsZCUyMGpvaW4lMjB0aGlzJTIwY291cnNlLiUyMiU3RCU3RCU1RCU3RCUzQyUyRnNjcmlwdCUzRSUzQyUyMS0tRkFRUGFnZSUyMENvZGUlMjBHZW5lcmF0ZWQlMjBieSUyMGh0dHBzJTNBJTJGJTJGc2Fpam9nZW9yZ2UuY29tJTJGanNvbi1sZC1zY2hlbWEtZ2VuZXJhdG9yJTJGZmFxJTJGLS0lM0U=[/vc_raw_html][/vc_column][/vc_row][vc_row][vc_column width="1/1″][show-testimonials alias="Author Bio"][/vc_column][/vc_row]