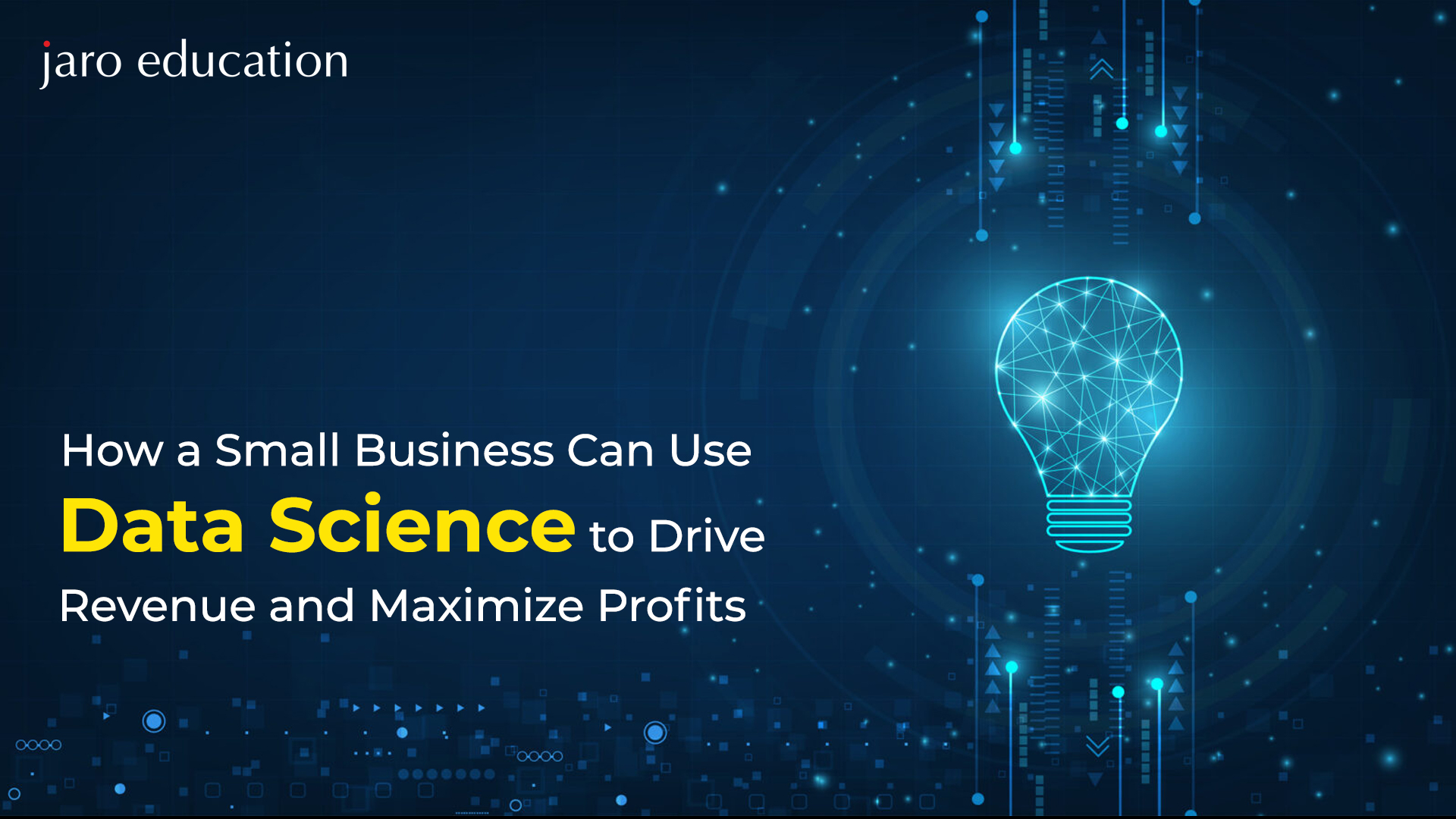 ​​
There are a variety of data science and analytics tools that help businesses access fast insights that further drive big decisions. 
Keeping all things equal, a small business can never even hope to compete, let alone keep pace with huge organizations. They lack the resources, capital, or manpower to tackle every possible solution. It's a shame, considering how many companies there are. Data science is a profession or skill that companies demand more and more. Its primary objective is to generate information for companies. With this information, brands gain an advantage when it comes to competing.
Data Science and Small Business
Instead of using already known business models, it seeks research to create new ones. The risk of this strong commitment to innovation is that startups can evolve and become successful companies or close their doors. For this reason, a classic way of measuring the stage of success or maturity of a startup has to do with the number of influential users that the application effectively reaches (e.g., one million users to go public). 
Unlike a traditional company, a startup is characterized as a scalable business and growing much faster and more efficiently. You can learn more about it through a Data Science Certificate Online.
Profits generated
The first benefit that data science provides to high-growth startups is the differential possibility of managing the flow of application users (whether they are logistics apps, e-commerce, appointments, retail, fintech, etc.). To know the growth of each segment of users, understand their behavior on digital platforms, and develop the algorithms that each item needs to optimize its advertising schedule.
This implies that, according to a limited budget available to the company, it must be intelligently chosen in which advertising channel to invest in and how that investment will be distributed to obtain a certain number of users. These are critical aspects of the business that are included in the functions of the Growth Manager.
Looking ahead to the next two years – in the context of what can probably be called "post-pandemic" – startups will increasingly look for data science solutions that can power a business strategy under constant evaluation. All the applications, in one way or another, add new products and services to their varied offer (for example, companies that only did passenger transport now incorporate the delivery of merchandise, restaurants are oriented towards other types of menus or between businesses of retail the sale of pharmaceutical products is incorporated). They constantly test their value proposition to determine what works best among their users.
How will it help in the client-company relationship?
While most companies recognize the importance of implementing Big Data initiatives, many still struggle with execution. Nearly 70% of companies have made establishing a data-driven culture a priority, yet only 40% are reaching the goal. 
However, a series of common trends can be defined in all of them:
In most industries, the main objective of adopting Big Data is focused on the client's figure.

Scalable and extensible information management.

Companies are starting their pilot projects using existing and newly accessible internal data sources.
Conclusion
 The main challenge for small businesses is to build agile methodologies that accompany the growth process of startups and allow for effective analytics, both growth, and consumer, for any company.
Ace the Data science Online Course from IIM Nagpur. Get Data Science Certification from the most prestigious college of India. It offers a Data Science Certification course which helps a person ace Data science and its application.
 FAQs
How is data science used in business?
Data Science is a profession that companies are increasingly demanding, especially in times of digital transformation. Therefore, companies must know the importance and value of this discipline. There are various data science and analytics tools that help businesses access fast insights that further drive big decisions. 
Is data science useful for small businesses?
 Businesses actively use data science report higher ROI, sales growth, operational efficiencies, faster time-to-market, better sales experiences, and customer satisfaction. Data science's analysis, reports, and information make it easier for corporations to identify new business opportunities and better focus their marketing and sales programs, among other significant contributions mentioned above. Ultimately, Data Science enables companies to gain a competitive advantage over their business rivals.
Can you do data science with a business degree?
Yes, it is possible to do data science with a business degree.
How is business analytics different from data science?
Data Science focuses majorly on mostly finding meaningful correlations between huge datasets. On the other hand, Data Analytics is designed to uncover the specifics of the extracted insights.