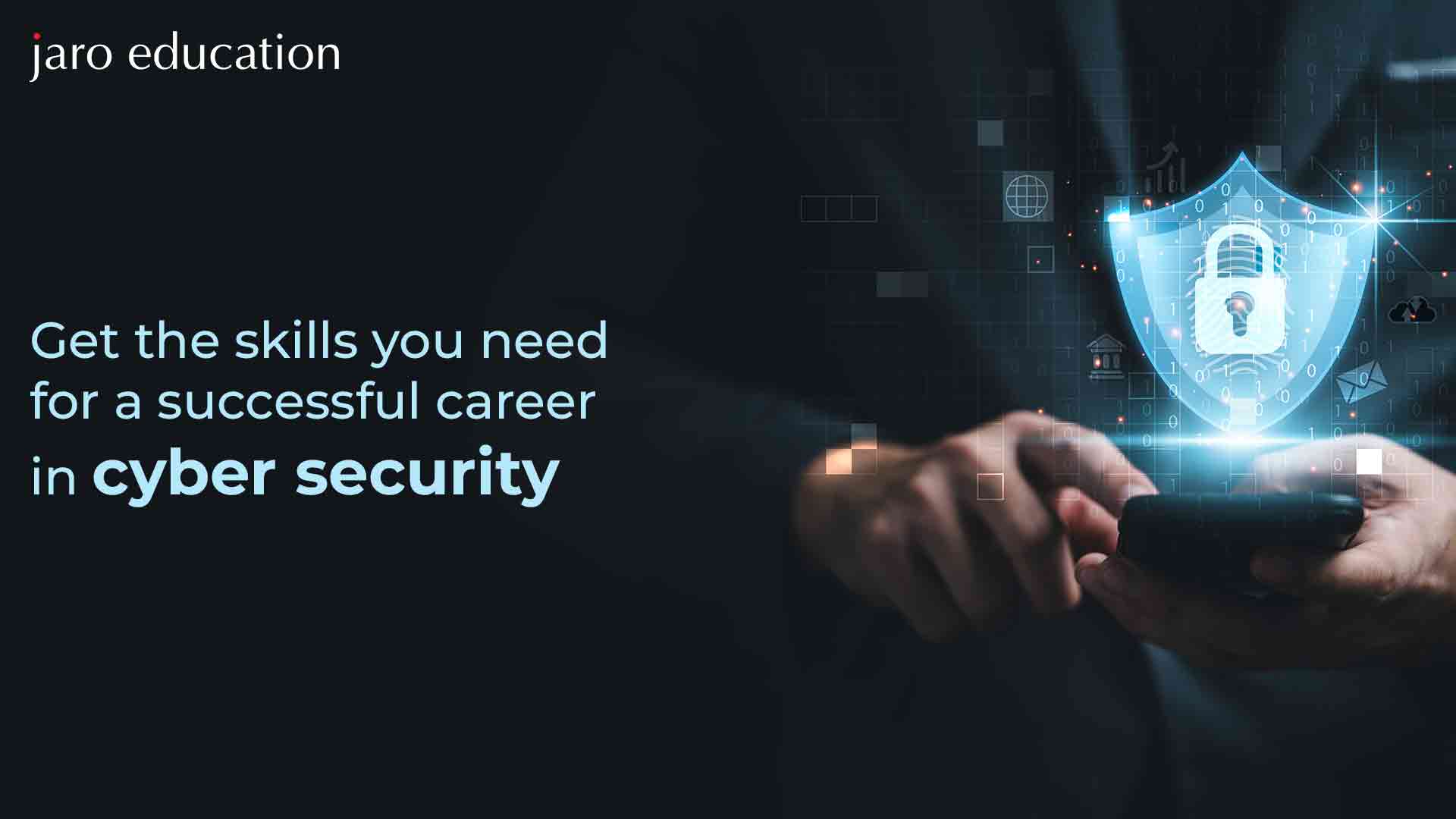 Cybersecurity is no longer a niche field—it's essential to  any business. And with the increasing threat of cybercrime and data breaches, the demand for cybersecurity professionals is growing exponentially. It can be difficult for anyone considering a cyber security degree to know where to start. In this blog post , we will cover exactly what skills and knowledge are needed for a successful career in cyber security.
Important security skills you must possess for a successful career in cybersecurity
Cybersecurity is a growing field with many opportunities. However, to have a successful cybersecurity career, you must possess certain skills.
1. Critical Thinking Skills
As a cyber security professional, you will be tasked with assessing risk and making decisions based on data. This requires strong critical thinking skills. You must be able to analyse information and identify patterns in order to make sound judgments.
2. Technical Skills
Working  in cyber security requires strong technical skills. You must be well-versed in various computer systems and networks. Additionally, you should have experience with common security tools and technologies.
3. Communication Skills
Working in cyber security also requires excellent communication skills. You will need to be able to effectively communicate with colleagues and clients, often conveying complex technical information. Additionally, you may need to write reports or give presentations on your findings.
4. Problem-Solving Skills
When it comes to cyber security, there is no such thing as a one-size-fits-all solution. You will often be face unique challenges requiring creative thinking and out-of-the-box solutions. Strong problem-solving skills are essential in this field.
What type of personality do you need?
As with any career, there are certain personality traits that will help you succeed in cyber security. 
First and foremost, you need to be detail-oriented and able to pay close attention to even the smallest details. This is important because the small details that can often make or break a cyber security system.
You also need to be able to think logically and methodically. This is important for being able to troubleshoot problems and find weaknesses in systems.
In addition, you need to have good problem-solving skills. This is essential for finding and fixing vulnerabilities before they can be exploited.
Finally, it's also important to be able to communicate effectively. This is crucial for being able to explain complex technical concepts to non-technical people and for working with other members of a security team.
What are some popular careers in cyber security?
There are many popular cybersecurity careers. Some of the most popular include:
1. Cyber Security
Analyst:
A cyber security analyst is responsible for identifying and mitigating security risks. They may also develop and implement security policies and procedures.
2. Cyber Security Engineer:
A cyber security engineer designs and implements security solutions to protect computer networks and systems.
3. Cyber security Consultant:
A cyber security consultant provides expert advice on how to improve an organisation's security posture. They may also provide guidance on incident response and forensics.
4. Information Security Manager:
An information security manager is responsible for developing, implementing, and enforcing an organisation's security policies and procedures.
5. Security Architect:
A security architect designs secure computer networks and systems. They may also be responsible for auditing existing systems and recommending improvements.
Advanced Professional Certification Programme in Cybersecurity and Ethical Hacking- E&ICT, IIT Guwahati
The Advanced Professional Certification Programme in Cyber Security and Ethical Hacking – E&ICT, IIT Guwahati is a comprehensive program that covers all the essential aspects of cyber security and ethical hacking. A cyber security degree is designed to help you acquire the skills and knowledge needed to excel in this rapidly growing field.
The programme includes network security, web security, cryptography, malware analysis, incident response, and more modules . You will also get the opportunity to put your skills to the test in a simulated environment. Upon successful completion of the programme, you will be awarded a certificate from IIT Guwahati.
This certification programme will give you a strong foundation in cyber security and ethical hacking and set you on the path to a successful career in this exciting field.
Conclusion
Cybersecurity is a growing field and one that requires specific skills in order to succeed. We hope this overview has given you an idea of the key knowledge and abilities necessary for success in a career in cyber security. With commitment, dedication, and the right cybersecurity degree, it's entirely possible for anyone to become a successful cybersecurity professional. If you think you have what it takes, then start your journey today!