​​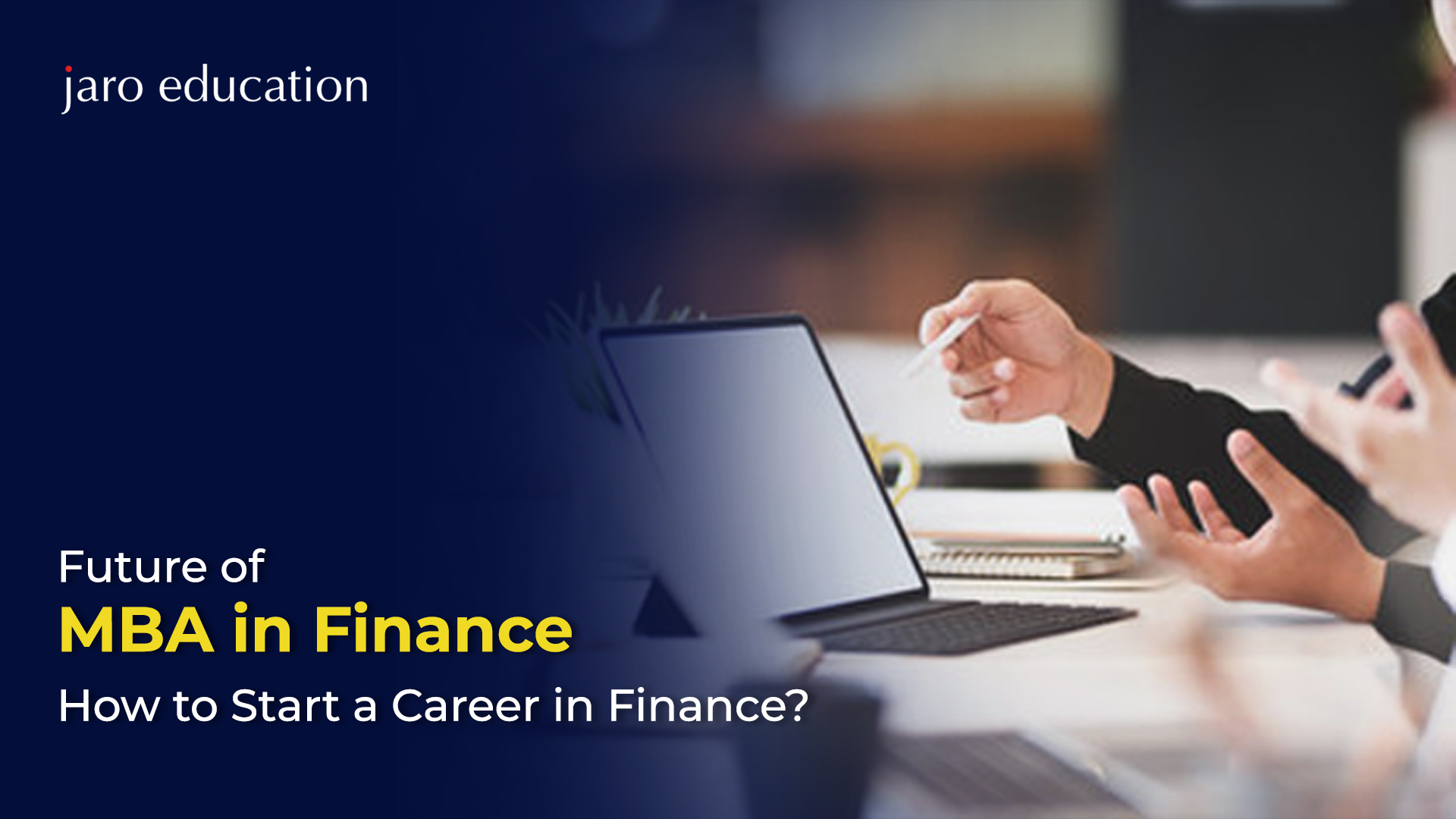 India's financial industry is growing at around 8% per year. Financial and monetary policy can maintain a steady growth rate. Recent monetary and macroeconomic changes have profoundly impacted the Indian economy.
It is important to understand that a career in this field has future growth prospects. An Executive MBA in Financial Markets from NSE Academy and GNIMS is unquestionably the best option for those looking to break into the finance industry. Even though we are amid a pandemic, learning and up-skilling do not have to stop.
Future Scope
For finance-related qualifications, the degree of MBA has a bright future across the world. Some gainful and most rewarding careers are available in the finance industry. The MBA finance program became a popular program among the students. The most popular MBA finance program is the Executive MBA in Finance, according to a survey named GMAC's Prospective Students Survey held in the year 2019.
Now, let's talk about some average salaries of several occupations to show how much bright the future scope in finance is: 
As reported by the Bureau of Labour Statistics, the financial manager is expected to increase employment by 15% in one year (2019 to 2020), which is much quicker than most other occupations and careers.
The average annual salary for this post is 97,03,185.66 Indian Rupee, which gives us the insurance to earn a six-figure salary effortlessly in this field. They are responsible for creating the financial reports and developing plans for their company's internal financial goals. They are present in a variety of industries, including insurance, investment, and banking. 
Financial analysts have a bright outlook on the jobs in the finance sector. The financial analyst is expected to grow employment by 5% from 2019 to 2020, which is way faster than the other occupations.
Financial analysts earn an average annual salary of INR 60,95,148.31.Theymonitor and analyse the financial performance of organisations. A Financial analyst also analyse market conditions to predict and assist upper management in making business decisions. Financial analysts give technical awareness to non-technical audiences. So, for that their communication skills should be strong enough.
They are responsible for the research and the analysis of the trends to assist their clients to make their decision-making effective, and we can give them the knowledge of all the resolutions that are possible for their portfolios.
The average salary for a financial consultant is INR 63,45,878.94 to 1,03,83,723.95. The financial consultant has to be aware of all the updates that are coming about the sector and the techniques to advise the clients based on their views and insights.
Conclusion
The Executive MBA in Financial Markets from NSE Academy and GNIMS helps you gain the information and skills you need to advance in your current job or to pursue greater chances in a different firm. It gives a solid foundation of financial knowledge and concentrates on the most important topics connected to financial markets and investing.
The Executive MBA in Financial Markets is 18 months in length and is taught online. Applicants must have a strong interest in the finance sector and hold a bachelor's degree with a minimum of a 50 percent aggregate to be considered for the course.
Understanding the extent of each subject like Accounting and Finance for Managers, Microfinance: Perspectives and Operations, Executive Communication etc can assist you in determining which is most useful for you to pursue. To know more, you can also consult NSE Academy and GNIMS. It offers a wide range of specialisations with effective course modules​​
Apply for the Executive MBA in Financial Markets today and upskill yourself for a better tomorrow! 
FAQs
Why should I take the Executive MBA in Financial Markets course?
An Executive MBA in Financial Markets enables you to gain critical knowledge and skills that will help you advance in your organisation or find better opportunities elsewhere. It provides a solid foundation of financial knowledge and focuses on key financial market topics.
How to apply for an Executive MBA in Financial Markets course?
Different universities have different application processes. You can look for the universities which have Online MBA courses in their colleges.
What is the salary for an Executive MBA?
Numerous organisations in India provide high packages to MBA graduates who have completed the course at any management institution, which may go up to INR 32 Lakhs.
There are two types of MBAs: a regular MBA and an Executive MBA. Which one is better?
Due toflexibility of the class, EMBA students can easily work and study at the same time, which is good for them. MBA students have a wider range of elective courses than EMBA students. It usually takes the same amount of time to get an EMBA as it does to get a regular MBA.