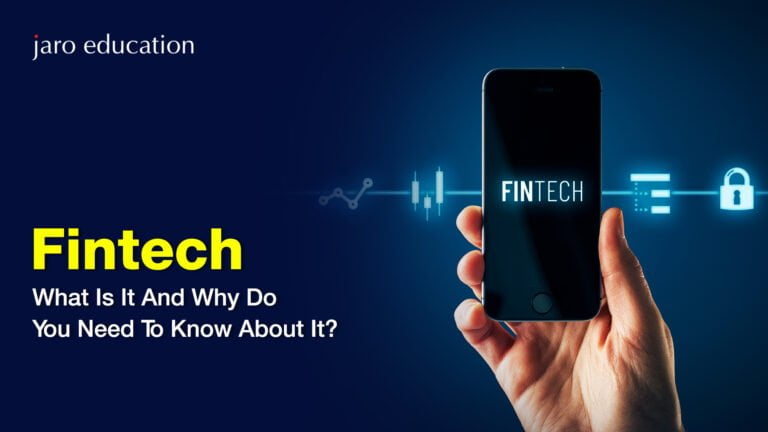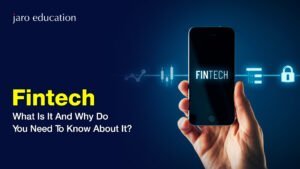 In 1987, things took a turn in traditional banking when HSBC put up the first-ever ATM in India, after 20 years of the first ATM by Barclays Bank in London. This was the first-ever incidence of technology bridging the gaps between man and bank. At least in the case of withdrawals and balance telling. Today, there are ATM cards that most of us don't use because you can make transactions through an even more simplified means, your phone in your pocket.
The combination of finance and technology used to make financial reach easier is called FinTech. It is an industry that is growing and becoming a necessity for the populous. Its requirement for sharp financial and tech minds is encouraging the scope of FinTech Courses in India. So, if you're getting ready for a career and you feel that the banking and payment apps may improve with your brains, here's what you need to know.
What Does FinTech Do?
FinTech as a course is practically newborn, especially in India, since technological marvels of the world seem to reach last to the country. Financial Technology (FinTech) is a term that may apply to every new technological development that helps people and banks carry out financial activities much more manageable than was conventionally used without electronic gadgets. For example, the card payment method overtakes cheque payments in many common spheres of society. It is simply the umbrella term that includes all modes of financial transactions that make finance fast to access.
All technological banking processes, from your ability to view the details of transactions on your phone banking app to apps that make payments without cash possible to tech that allows financial institutions to make faster lending decisions, are part of the evolving technological method for financial services. So, when you see a person checking for stocks and making significant investment decisions—all on their phone—you see the marvels of FinTech. And that's why a certification in a FinTech course may be a life-changing career decision.
By taking a FinTech Online Course, you will be taking up initiatives to make the financial lives of consumers and self-employed people easier. You'll be empowering people to make their own financial decisions and bringing more financial education to the masses.
What is the Scope of FinTech?
You'd undoubtedly want to know what kind of industry you will delve into after your FinTech certification course. The past decade has brought a lot of FinTech companies. After your course, you might want to target companies like Personal Capital, Lending Club, Kabbage and Wealthfront, which are the current leaders. Here are some primary financial industries using FinTech.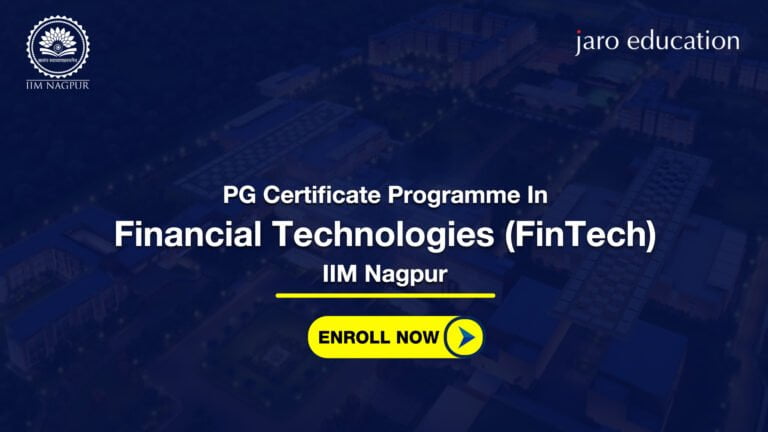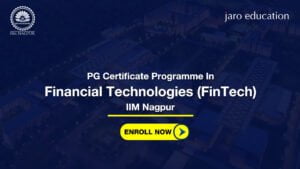 Digital Lending and Credit
The digital lending giant Kabbage, which bases its operations entirely on FinTech, lends funds directly to users based on their transactional data and also uses the same to make quick lending decisions. Lending Club, the innovator of Peer-to-peer lending, made it possible for users to lend money to each other on their platform. All of that without the interference of any third-party financial institutions.
Indeed, Generation Z, born in the 2000s, will no longer use cash when they are of age to make financial decisions. Mobile banking makes quick payments, transaction reports, and transferring money much faster and more accessible.
Cryptocurrencies and Blockchain
These two are the next level in FinTech evolution. There already are apps that allow access to crypto markets and blockchain telling.
Trading
The elimination of the need to be connected to a real-time market value screen has become the new cool. Traders can now use FinTech to make money online instead.
Conclusion
FinTech is an emerging industry in the field of digital evolution. So, you can rest assured that if you know the basics of finance and have one of the skills that FinTech needs, you can begin your FinTech career from scratch.
If you want to be a part of this FinTech revolution, consider a one-year PG Certificate Program in Financial Technologies (Fintech) from IIM Nagpur. The course gets you industry-ready by helping you gain a deeper understanding of various technologies associated with FinTech.
FAQs
What is a FinTech Course?

A course in FinTech teaches you about the workings of FinTech and trains you in the skills to develop Financial Technology.

Which FinTech Course is best?

If you ask about the best

FinTech Courses in India

, IIM Nagpur is the leading faculty in

FinTech online courses

among many institutes that also provide this course. Its PG Certificate Program in Financial Technologies (FinTech) is one of the best.

How much do FinTech Jobs pay?

There are several positions in a FinTech career, and it depends on what you do. For example, a product engineer might earn around

8 lakhs

per annum in Bangalore.

Is Fintech an Undergraduate Course?

No, you need an undergraduate degree to determine what roles you can play in the FinTech market.