Factors Influencing Supply Chain Design Decisions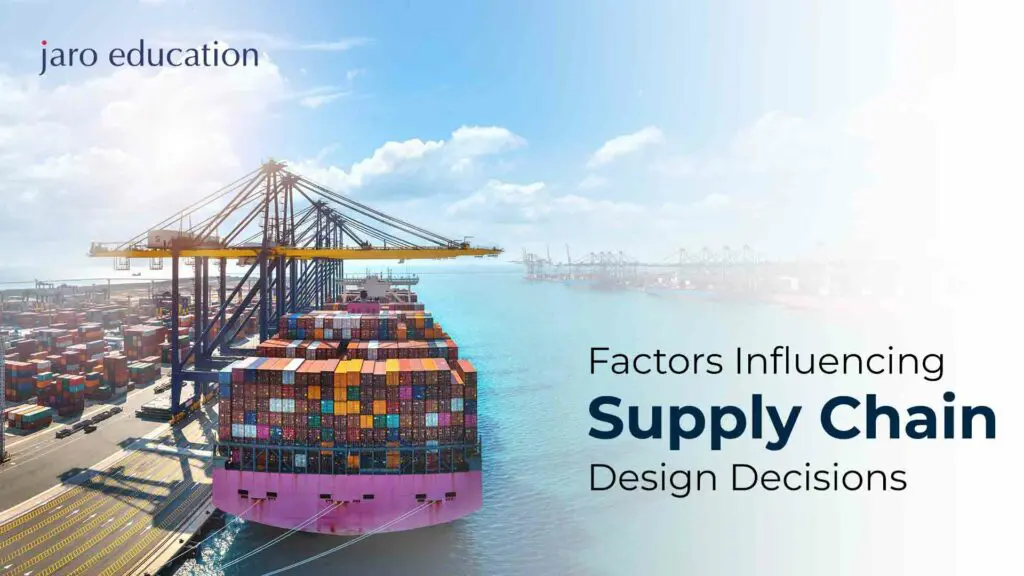 An organisation has various functions, but the one that holds a primary position is the supply chain. This is the segment that ensures the accurate delivery of goods to consumers at a lower price. It accounts for the profitability of a company as well as satisfies users. These are the goals that every product-based organisation wants to meet. The demand for less delivery time is increasing day by day. It is for this reason that companies are working out various ways to optimise the supply chain. A good supply chain design is essential for an easy shift from raw materials to completed items and timely delivery to clients. 
To learn about supply chains and how its is designed, you can apply for the Post Graduate Certificate Programme in Supply Chain Operations & Analytics (SCOA)- IIM Nagpur. From Understanding the fundamentals of its operational need to planning and executing as per schedule, the programme elaborately focuses on each vital aspect of the supply chain. To know more about this prestigious course, you can register with Jaro Education. 
Before designing a supply chain, it is important to understand what a supply chain is and why it is important for any firm. To put it in simple words, a supply chain is a process that starts with making a product and ends with selling it to clients. The supply chain encompasses all processes, from obtaining raw materials to delivering completed items. Information is another critical component of supply networks. Aside from items moving from one end to the other, information must also move quickly in both directions. 
Supply chain management is critical since any problems in this function can lead to poor product quality and a scarcity of raw materials and completed items. The issues can also lead to a delay in delivering goods to clients. All of these factors might have an impact on the company's profitability and reputation in the market. In a competitive market, businesses must seek methods to save costs while meeting consumer delivery needs. To achieve supply chain efficiency, the supply chain design must be flawless. 
Supply Chain Design and Models
The process of making crucial decisions regarding the various aspects of the supply chain is known as supply chain design. A good design will make the process go smoothly and benefit the firm. A supply chain consists of different parts, each of which must be at the proper location for the organisation to profit from them. A good design aims to improve the flow of commodities and ensure optimum efficiency. Several elements will impact the design's creation. 
For different requirements, the experts have designed 8 supply chain models. These are:
The Agile Model

The Continuous Flow Model

The Flexible Model

The Fast Chain Model

Responsive Models

Efficient Chain Model

The Custom Configured Model

Efficiency Oriented Models

These models offer several advantages since they can adjust their stocks and production patterns to match changing client needs. However, these models also come with various disadvantages. They rely significantly on their staff's forecasting abilities to foresee trends. If personnel are not thoroughly trained for the task, they may make costly mistakes that may go against the organisation. These models need a significant amount of human interaction. This can result in instances of human mistakes.
Factors to consider in supply chain design or supply chain network design (SCND)
To create a supply chain network design for any organisation, several factors must be considered. These are: 
Set goals and objectives, and gain buy-in
It is critical to have a clear understanding of the organisation's goals and an honest appraisal of the time, effort, and cost. Supply chain network design is not an isolated activity; it must encompass all functions involved in the purchase, manufacturing, sales, and delivery of goods. It is vitally critical that the CEO and the board commit at the highest level. A pilot project that considers one aspect or section of the organisation may be required to illustrate the advantages of supply chain network architecture.
Creating a competent team for supply chain network design
Aside from high-level backing, SCND's success is dependent on assembling a team with the necessary expertise, abilities, and commitment to carry the project through. At the absolute least, a full-time project leader and a small project team comprised of persons who together have a solid understanding of the supply chain, the organisation, and a vision of what they want to achieve are required. When necessary, key executives and supply chain workers must also be involved.
Defining the existing supply chain design
The first objective is to thoroughly define the existing supply chain network. This is a crucial, though time-consuming, procedure. The degree of information necessary varies depending on the sort of domain. However, it's best to work with the most detail feasible because it implies fewer mistakes. Item, supplier, location, pricing, distance, shipment method, and restrictions such as capacity, lead time, and flexibility are all typical pieces of information. Begin with the material list. Much of the necessary data will be available in the organisation's MRP and ERP systems.
Modelling the supply chain
This data is then loaded into optimisation modelling software, which generates a thorough mathematical model of the organisation's supply chain. The advantages of drag-and-drop modelling are evident here, as it takes less time to develop the model, and much of the job can be completed by staff with no formal training. A collaborative method speeds up model preparation.
After establishing and modelling the supply chain, the next important activity is data preparation. Most organisations have an array of data. However, new data sources, particularly those pertaining to projections and future market patterns, may need to be found and collected. Various filtering techniques must be used to clean and prepare these data streams for utilisation. Missing data is just as crucial as incorrect data. After preparing the data, it may be put into the model.
Validating the supply chain model
The model must be validated. Certain features of the model will not be clearly evident regardless of how it is created; thus, it is essential to use historical scenarios and compare the model output with a known result. Model validations are significant in two ways. The model must be able to anticipate what will happen given a known set of inputs. It must also be adjusted to produce comparable results in terms of financial numbers and volume. This crucial stage instils trust and credibility in the approach.
Skills and knowledge should be transferred
The process of supply chain design should be ongoing; it is not a one-time event rather one that is used continuously. As a result, it is critical that organisations internalise the skills and information required to further construct and modify supply chain network models. This is true regardless of the type of vehicle. If models are hard-coded using a modelling language, competency must be transmitted and institutionalised so that the organisation is not reliant on one or two persons who may (and will) leave at some point. Similarly, continuing to rely on vendor support is costly.
Supply chain design is a great way to optimise and manage an organisation's supply chain. The modelling technique allows for the examination of various situations and assists in determining the optimum supply chain decisions. While this process is very expensive, the benefits vastly exceed the costs. 
If you want to expand your horizon on supply chain designs and logistics, then Post Graduate Certificate Programme in Supply Chain Operations & Analytics (SCOA) is a suitable course to be a part of. In this 12-month course, participants can gather the necessary skills and expertise to boost their supply chain and data strategy. From this course, candidates can also indulge in interactive chamber consulting and work on capstone projects.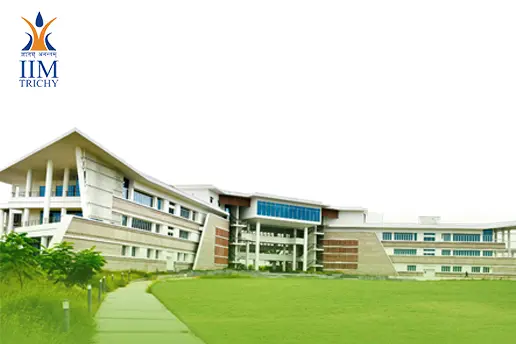 Post Graduate Certificate in Senior Management Programme – IIM Tiruchirappalli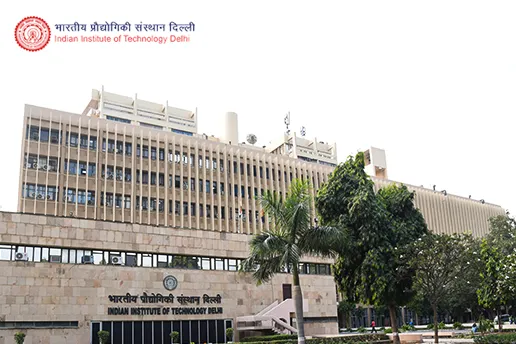 Executive Management Programme in Advanced Strategic Management by CEP, IIT Delhi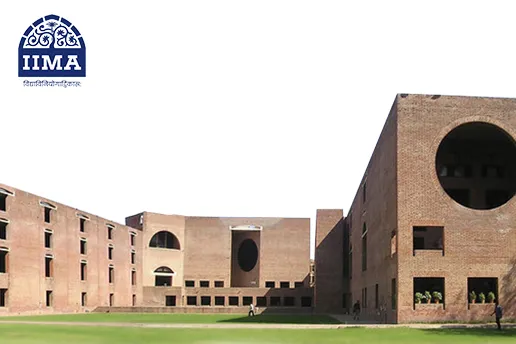 Advanced Programme In Financial Technologies And Financial Analytics IIM Ahmedabad