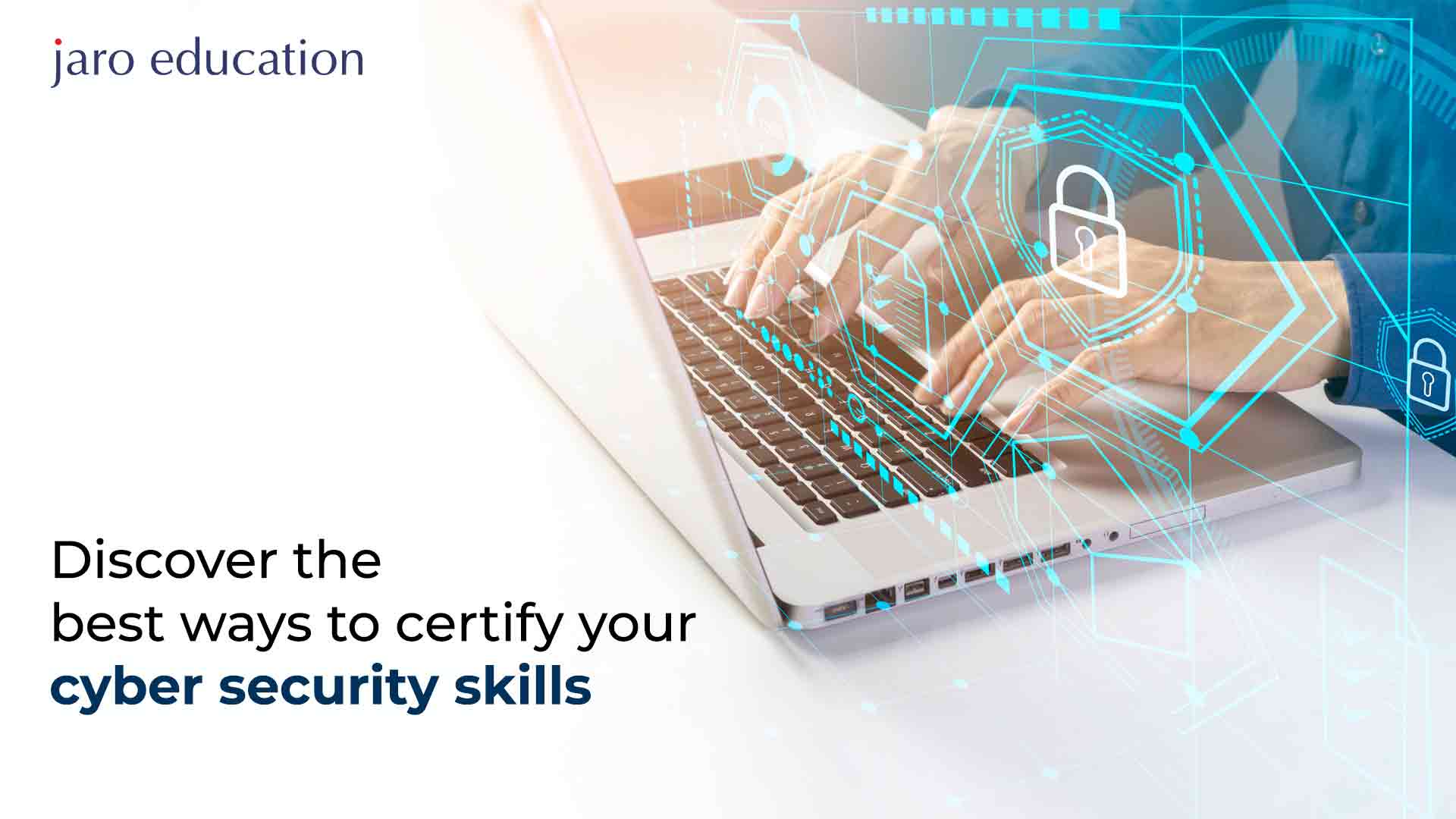 Whether you are a beginner in the field of cyber security or an experienced professional, cyber security certifications are a great way to demonstrate your knowledge and expertise. As the need for industry experts continues to grow, having the necessary cyber security certifications can set you apart from the competition and show that you have what it takes to protect an organisation from cyber threats. This blog post will discuss why it's important to certify your cybersecurity skills and explore some of the best ways to do so.
Why are certifying skills a must for a career in cyber security?
In today's job market, cyber security certification is a must if you want to have a successful career in the field of cyber security. Here are a few reasons why certification is so important:
Cyber security Certification

demonstrates to potential employers that you have the knowledge and skills necessary to do the job.

Certification can help you get hired faster and earn a higher salary.

Certification can give you an edge over other candidates without  certified skills.

Cyber security Certification

can help you advance your career by proving your commitment to professional development.

Certification can provide valuable industry recognition and networking opportunities.
There's simply no downside to certifying your cyber security skills.
Certifying your skills is the first step to getting started in cybersecurity
Certifying your skills is the first step to getting started in cyber security. There are many cyber security certification programs available, each with its own benefits and drawbacks.
There are a few things to consider when choosing a certification program:
First, think about your career goals. What do you want to do with your

cyber security certification

? Do you want to work in an information technology department or become a security analyst? Knowing your goals will help you choose the right program.

Second, research the different programs available. Read reviews and compare pricing. Some programs may offer more comprehensive training than others. Choose the program that best fits your needs and budget.

Finally, make sure you are ready to commit to the program. Cybersecurity certification programs require time and effort to complete. Make sure you have the time and resources available to dedicate to the program before enrolling.
Once you've decided on a program, certifying your cybersecurity skills is simple. Most programs require you to pass an exam to earn your certification. Some exams may be taken online while others may need to be taken in person at a testing centre. Be prepared for the exam by studying the material covered in the program thoroughly.
Which Cyber Security Certification is Right for You?
With so many cybersecurity certification programs available, it can be difficult to decide which is right . Here are some things to consider when making your decision:
-Your experience level:
If you're just starting out in the field, you'll want to look for a certification that covers the basics. As you gain more experience, you can move on to more advanced certifications.
-The type of work you want to do:
Some certifications focus on specific areas of cyber security, such as network security or forensics. If you have a particular interest, make sure the certification you choose covers that area.
-The cost:
Cybersecurity certifications can be expensive, so make sure you're comfortable with the cost before committing to one. There are often discounts available if you're willing to take an online course instead of attending in-person classes.
Once you've considered all of these factors, you should have a good idea of which certification is right for you.
Advanced Professional Certification Programme in Cybersecurity and Ethical Hacking- E&ICT, IIT Guwahati
The Department of Electronics and Electrical Engineering, Indian Institute of Technology (IIT Guwahati), in collaboration with the industry partner E&ICT Academy, is offering a 1- to 12-month Advanced Professional Certification Programme in Cybersecurity and Ethical Hacking. The programme is designed to provide comprehensive training in various aspects of cybersecurity and ethical hacking.
The programme will cover topics such as network security, cryptography, malware analysis, web application security, etc. It will also provide hands-on training on tools and techniques used by ethical hackers. Upon completion of the programme, participants will be awarded a certificate by IIT Guwahati.
This cyber security certification programme will help you gain the skills and knowledge needed to secure IT systems from cyber-attacks. It will also give you an edge over other candidates when applying for jobs in the cybersecurity field.
Conclusion
Certifying your cyber security skills can be invaluable to any business or IT professional. Having a certification will help you stand out from the competition and demonstrate that you have the right knowledge and capabilities to stay ahead of cyber threats. We hope this article has given you some insight into the best ways to certify your cybersecurity skills so that you can become a more valuable member of your team. Start by researching different certifications, then focus on honing in on what specific skill sets are needed for each one until you decide which one is right for you.