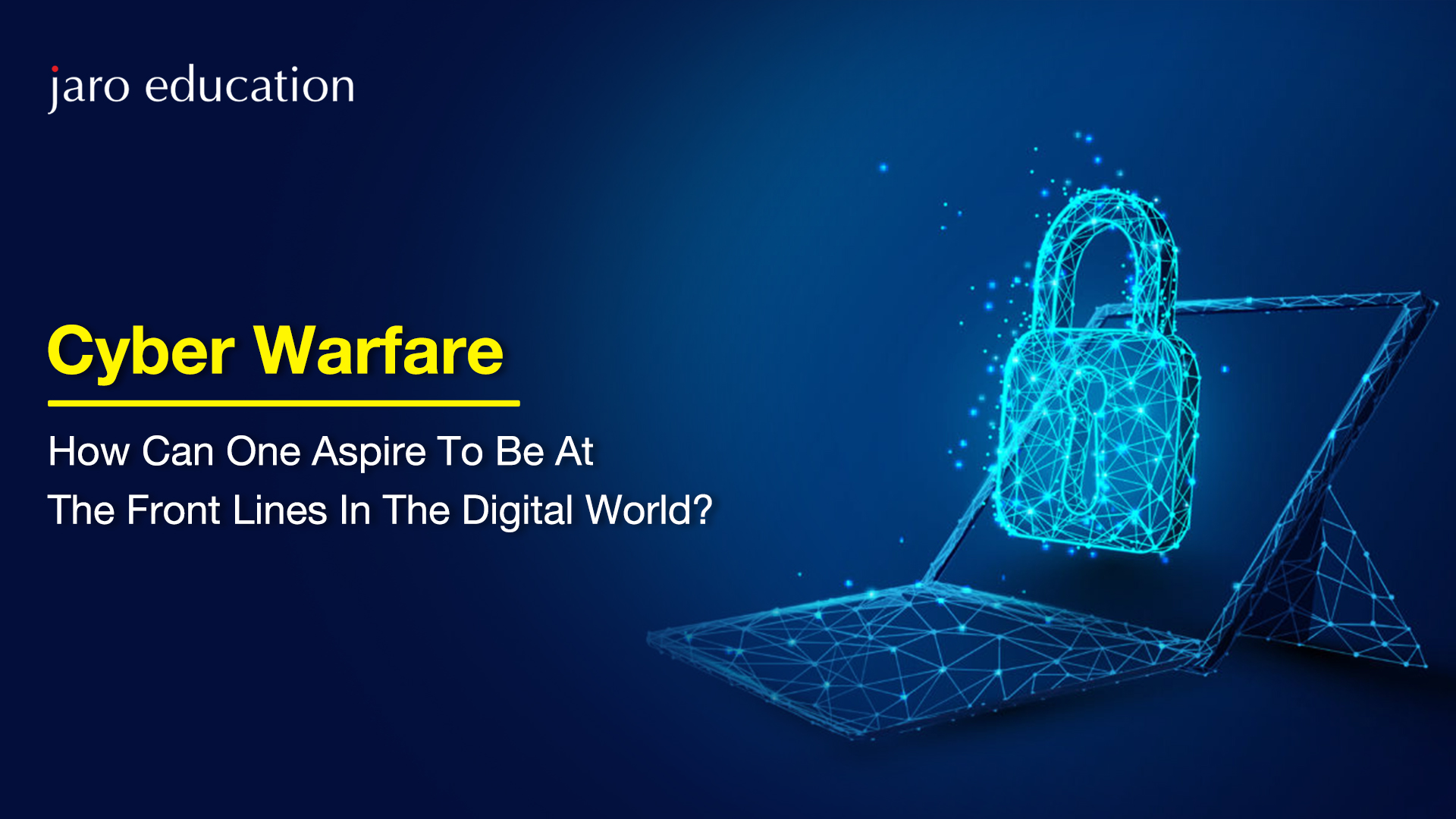 Introduction
The rapid advancements in technology and the ever-increasing digital media usage have benefitted several industries and humanity in general. But they come along with their fair share of drawbacks: cybercrime and cyber security threats, to name a few. Cyber security attacks on information systems and digital avenues of organisations aren't something new. But, what has lately grabbed a lot of attention is cyber warfare among nations and organisations. Governments and countries are using cyber-attacks to successfully breach enemy nations' information security systems, which has given way to cyber warfare in the digital world. If this is a subject that interests you, you could even make a career out of it. You ask how? By pursuing a Master's degree in Cyber Security!
Before going forward, let's understand what cyber warfare is and why it is vital to tackle it effectively.
What is Cyber Warfare?
When state-sponsored cyber-attacks are carried out on other nations and organisations, it is called cyber warfare. It is no longer limited to fictional movies and books; it has become a reality now. International organisations and countries are increasingly employing these strategies to damage others' computers and information systems. This is what the future of warfare looks like. Why? Simply because it is done anonymously. It is easier to cause damage without being held responsible. It isn't easy to track down the source, but its effects can be far-reaching. It can even bring a nation's day-to-day functioning to a complete halt. Security breaches also result in substantial monetary losses. The investment that goes into manifesting these attacks is much lower than conventional wars. 
Why is it Important to Combat Cyber Wars Successfully?
We're living in the digital age. Businesses, economies, healthcare systems, banking systems, and many of our day-to-day functions are digitally-powered. But, unfortunately, cyber-attacks and security breaches can bring all of it to stand still. One attack can cause a domino effect on several technology-dependent infrastructures to crumble. It will affect human lives no less than a conventional war or maybe even more. Therefore, the need to stop these attacks and build cyber security systems to tackle them is evident more than ever.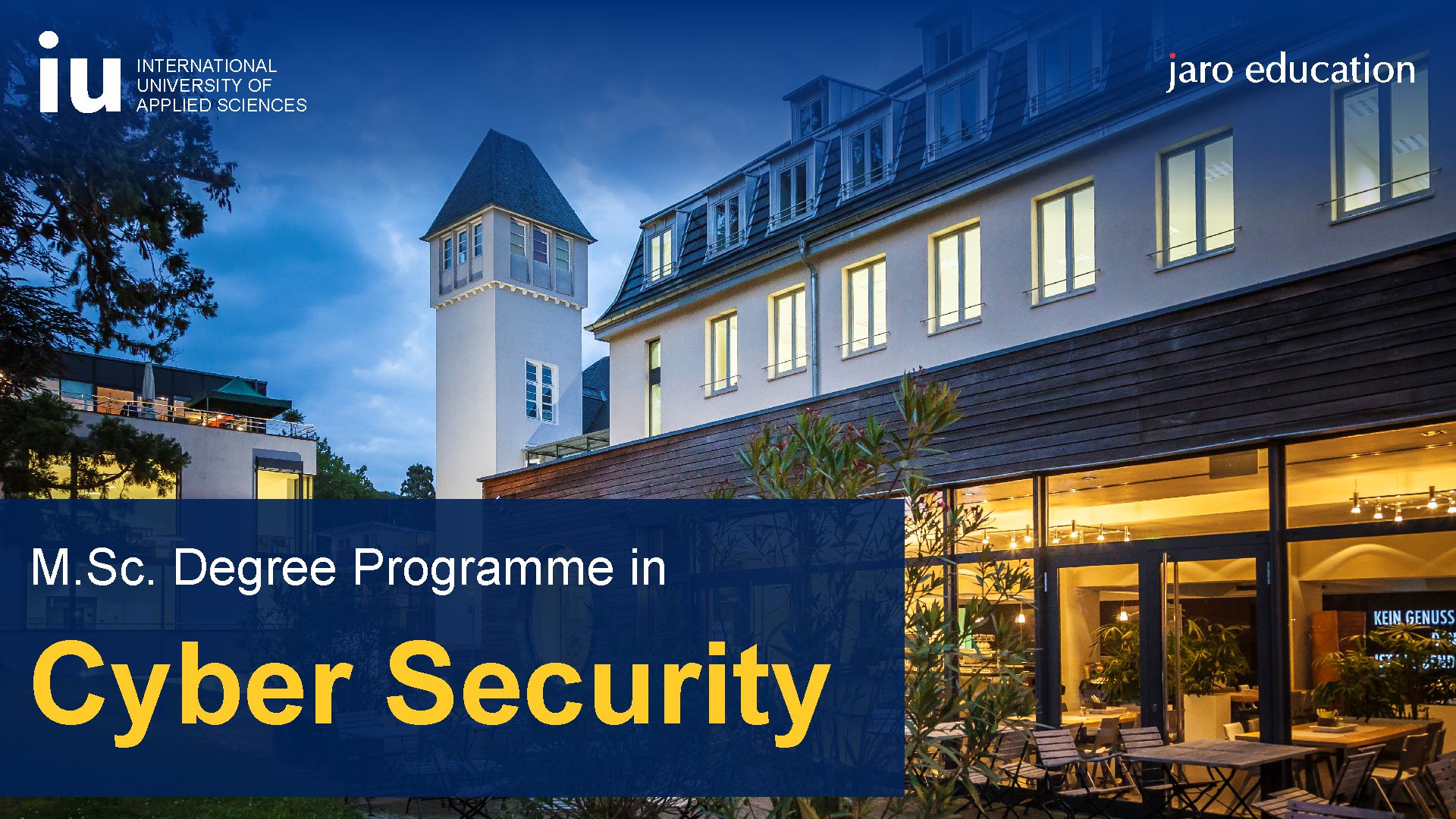 Masters in Cyber Security: Key to Become a Front Line Warrior in the Digital era
Professionals trained to handle cyber-attacks must work on measures to secure information and computer systems. If this is something you would be interested in doing, you can start by pursuing a Master's degree in Cyber Security. The degree will equip you with comprehensive knowledge of securing data and software mechanisms against external attacks. In addition, it will make you a trained and qualified professional in cyber security and could help you land a high-paying job in the sector. 
The Master of Science Degree Programme in Cyber Security from IU International University of Applied Sciences is an excellent option if you plan to study the intricacies of this field. The program offers extensive knowledge on the subject and experience of working on real-time projects. Furthermore, it will enable you to master different operating and computer systems while ensuring you can anticipate potential cyber threats and develop stringent measures to tackle the same.
Features of Master of Science Degree Programme in Cyber Security – IU International University of Applied Sciences:
An online course of 1-year (60 ECTS) from an accredited and globally recognised European University. You can enrol in this course and pursue it from anywhere in the world. 

It offers a perfect blend of theoretical and practical knowledge. You will gain expert-level skills in programming and other aspects of the field.

The program is set to offer global exposure to the students with the help of industry experts who will provide them with deeper insight into various course topics.

With more than 40000 of its alumni across the globe, you will stand a better chance of getting employment in Europe with this degree.
 Wrapping Up
The advent of cyber warfare and the rising number of cyber-attacks has augmented the demand for capable cyber security professionals. A postgraduate degree in the field can allow you to be at the front lines of the digital war and help in building a secure cyber zone. With an M.Sc. in Cyber Security degree, you can also launch your career in the field of cyber security with ease. It will arm you with the required skills, knowledge, and qualification to become sought-after cyber security professional.