​​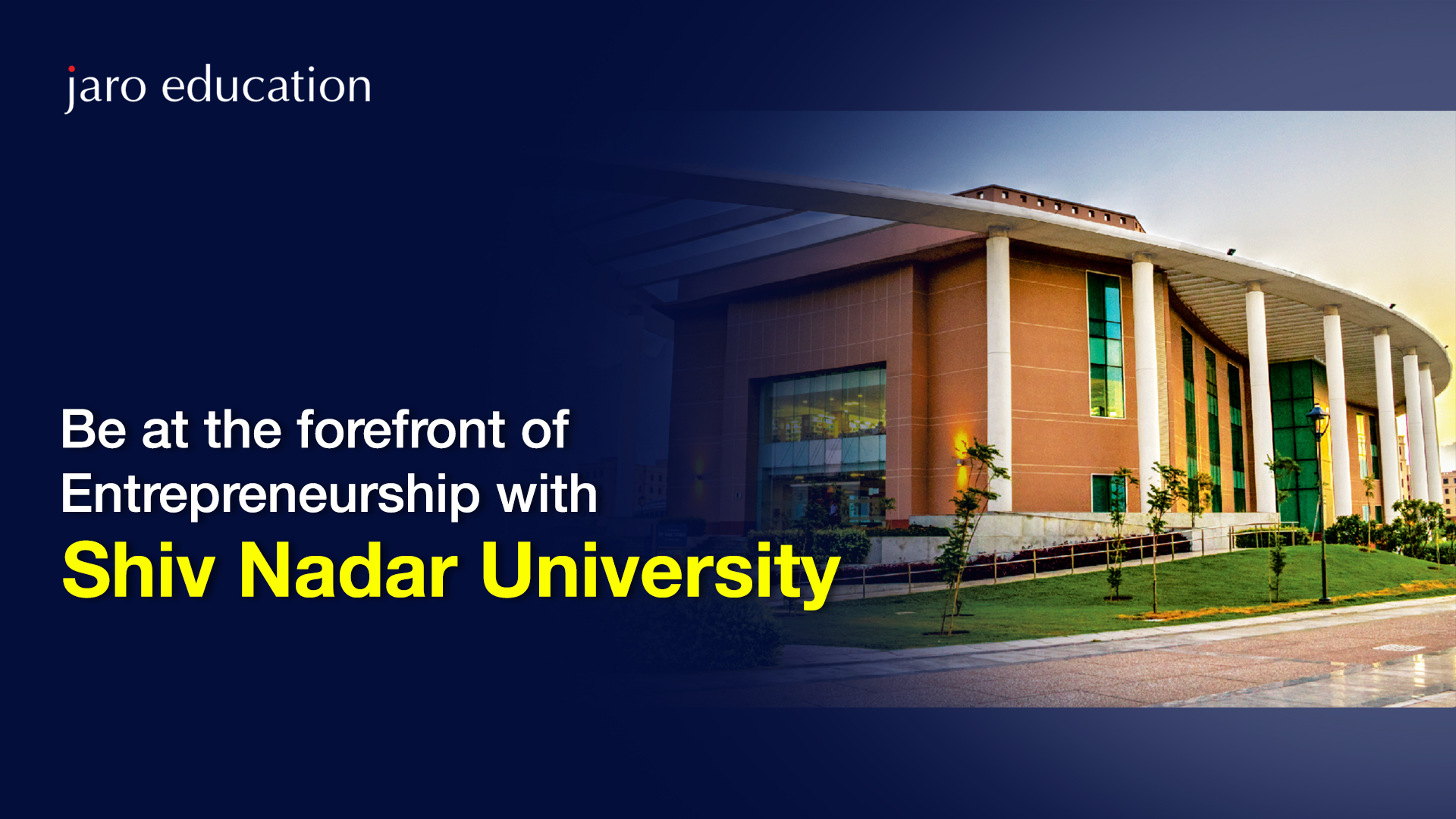 More and more people are turning to entrepreneurship. A survey shows that about 30% of Executive MBA students are aspiring to set up their businesses. It is because this gives better career satisfaction than working for others. You need to have a strong foundation of business knowledge and practical exposure to resolve challenging situations and succeed as an entrepreneur. Hence, after gaining a few years of work experience, candidates opt for an executive MBA for working professionals. 
Wondering how the MBA Executive Degree Program adds steam to your entrepreneurship journey? Read on to find out!
How does the MBA (Executive) Degree Program help you become a stellar entrepreneur?
Becoming a successful entrepreneur is no mean feat. However, the key to making this arduous journey easier is getting a solid knowledge base in and understanding of the basics of business management. For many entrepreneurial aspirants, this needs to happen while they are working. Here's why those finding themselves in a similar position need to consider applying for the MBA (Executive) Degree Program:
Train to become a global leader:
The MBA (Executive) Degree Program at Shiv Nadar University offers a specialization in Entrepreneurship. It helps candidates polish their leadership skills and gain a strong knowledge of business fundamentals. 
All students are trained in a range of subjects and technologies to strengthen their analytical and cognitive skills. The course teaches the candidates to efficiently manage business complexities in a competitive market.
Networking is of utmost importance in the arena of entrepreneurship. Individuals from different backgrounds and experiences join the course, which increases the chances of easily networking with them as well as the faculties. Networking and the exchange of ideas help in learning from others' experiences and running your business in a better way.
Ease of transitioning to entrepreneurship because of flexible scheduling:
It takes time to start a successful business, and there might be multiple tasks that you need to juggle while doing so. This makes the aspect of time management challenging. However, the best executive MBA programs – such as the one offered by Shiv Nadar University – come with a flexible schedule. They have classes during weekends or in the late evening. 
This makes it easier for candidates to fit the time requirement into their schedule without compromising on other commitments. It offers a perfect balance between studies and work.  
Develop an entrepreneurial mindset:
Renowned and experienced faculties who teach the course help you develop several of the indispensable entrepreneurial skills needed for running your business efficiently. What's more, they also provide exposure to new-age transformative themes such as AI and digital strategy, among others. 
You get a chance to grab entrepreneurial opportunities while learning through specific mentoring and psychometric assessments. Experts teaching in the best executive MBA programs, including Shiv Nadar University's, guide you while setting up your business and creating the perfect business plan.
Conclusion
If you intend to be an entrepreneur, it is important to opt for a program from reputed institutes, such as Shiv Nadar University. They offer a separate specialization for Entrepreneurship. The course is structured to help working professionals grow without disrupting their current routine. Self-paced studying and workshops with industry experts help create confident entrepreneurs who know how to achieve their goals.
Want to become an entrepreneur? Upskill with the best curriculum and faculties while carrying on with your professional life. Join Shiv Nadar University's MBA (Executive) Degree Program today to elevate your career to a whole new level!
FAQs
What is an executive MBA degree course?
Executive MBA degree course is a program designed for working professionals. It equips them with high-level skills and specialized knowledge, so that they can pursue their dream job or start their enterprise.
Who can do an executive MBA degree course?
Anyone who has completed graduation with at least a 50% score and has 2 years of working experience in relevant industries can do an executive MBA. 
How to apply for an executive MBA degree course?
To apply for an executive MBA degree course, check on the institution's official website for notification regarding the program's start date. Check if you fulfill its eligibility criteria, and apply accordingly.
Is the executive MBA degree course worth it?
Yes, because it is crucial for upskilling yourself with industry-specific knowledge. This degree will enable you to function efficiently in an organization and help increase its ROI. The executive MBA degree is a great way of getting promoted within the organization, switching careers, or becoming an entrepreneur.