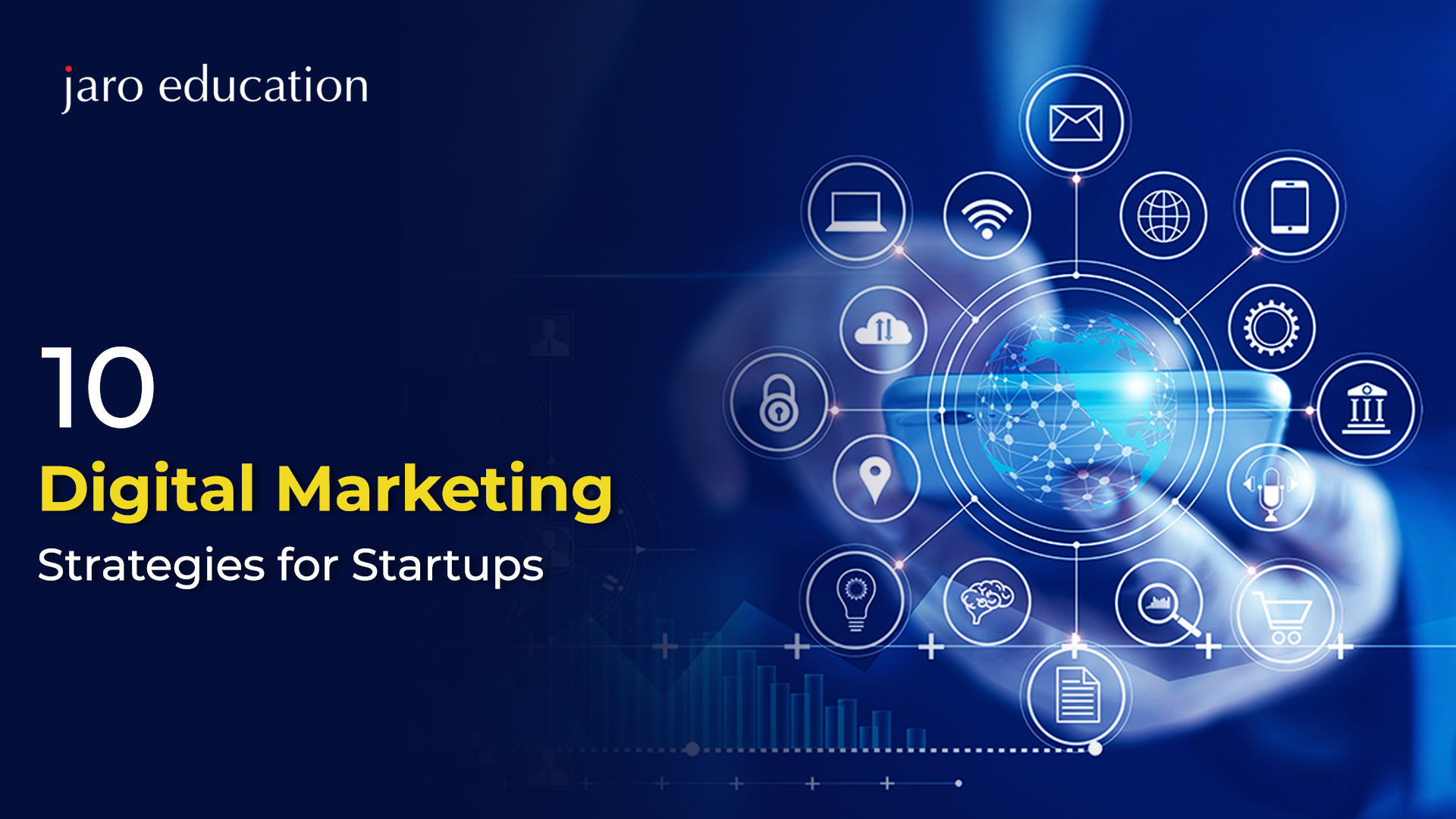 ​​
Business digitalization today requires a strategic marketing approach from the very first day of your startup operation, as it is one of the most effective ways to increase productivity and cost efficiency. Digital Marketing plays a huge role in it. Let's know more about it, further.
Digital marketing involves all the marketing techniques that use digital media and the resulting data. This is primarily an Internet-related marketing activity that involves applications connected to mobile and smart devices and other applications.
Digital marketing focuses on effective online marketing and communication. But more than that, as you benefit from digital strategy courses, it helps businesses develop effective marketing strategies, generate leads and sales, apply the latest technology to increase productivity and adapt to existing marketing practices.
It also allows businesses to track, analyse and manage data related to the target audience. Furthermore, the information obtained in various formats enables us to process and use it productively.
Digital Marketing Strategies
Generally speaking, a digital strategy is an action plan designed to achieve business objectives through the implementation of digital initiatives. Digital strategy is not a completely new way of looking at business. Technology has changed, but so has the nature of business.
Top 10 Digital Marketing Strategies for Startups: 
The most effective way to grow your startup business is to develop a comprehensive digital marketing strategy. Proper strategies in digital marketing activities help you manage your business objectives on time and within budget.
Here are the top 10 recommended strategies that benefit startups in the competitive marketplace:  
Go Digital
Establish your web presence, starting with your website. Build your brand with unique logos and an attractive business vision.
Video Content and Webinar
Creating and offering downloadable offers of compelling video content, including e-books and webinars, helps convert traffic from anonymous website visitors into a recognizable leads.
Content marketing
Establish a robust framework for creating, publishing, and promoting relevant content for a predefined online audience. Design a content marketing plan, such as an editorial calendar; See ways to optimise your content for search engines.
SEO
Content designed for search engine optimization (SEO) and pay-per-click (PPC) adds visibility and helps drive traffic when your published content. 
Email marketing
Creating a compelling, engaging message for sales purposes always leads to higher ROI. Working with registered organisations and channel partners for email campaigns and email lists always yields results.
Social Media
Effective use of social media to increase brand awareness; You attend and keep the pages active.
A/B Testing
Gather useful feedback by simultaneously proposing two versions of the same webpage to different sections of the website visitors and then comparing which version improves the website conversion.
Call to Action
Offer your website visitors the option to log feedback via CTA actions, say, click a button, submit an email address, or call for a free consultation. This will close the loop and you will have visitor information available for future follow-ups.
Marketing Automation
Procure software to automate monotonous marketing tasks in a more personalised experience for their customers, such as email marketing, social media posting, and even advertising campaigns.
Content Syndication
Plan to publish your content on third-party sites that have a wide range of audiences. With a nominal subscription, you may have the opportunity to bring more engagement to your well-crafted content.
Conclusion
Digital marketing certification has now become an industry standard. With the advancement of the technological age, your education in this field will prove to be one of the most valuable skills. Working professionals who want to move to digital marketing can find a professional place in the industry and growth. 
A smart digital marketer will implement the most feasible of the above strategies. Of course, it is important to analyse the facts and data before choosing a plan. One of the key benefits of using analytics as part of your digital marketing efforts is that it helps you make informed, data-led decisions, which helps you run effective campaigns and perform better business.
The IIM Nagpur- PG Certificate Programme in Digital Strategy and Marketing Analytics, provides tremendous value to digital marketers who can better apply marketing strategies suitable for any startup.
FAQs
1. How to improve your digital strategy skills?
As a digital marketer, gain a comprehensive knowledge of the key components of digital marketing by completing a comprehensive course specialising in digital strategy and marketing analytics.
2. What is a digital marketing analyst?
Digital marketing analysts monitor online marketing trends, analyse statistics, develop strategies for digital marketing campaigns, and track campaign performance. They create campaign results, create data visualisations, and present insights and findings to colleagues and customers.
3. Which is better: business analytics or digital marketing?
While digital marketing will help an organisation engage a large number of customers, business analytics will help them to understand and analyse the results of their marketing strategies and refine them to get better results. Marketing and business analysis are two sides of the same coin –  business analytics cannot tell the whole story without marketing data and vice versa.
4. How much do marketing analytics make?
According to Glassdoor, the average basic salary for marketing analysts in India is ₹ 840,000.