PG Certificate Programme in Design Thinking & Innovation for Business Excellence
Organizations must tackle intricate issues in today's competitive market landscape by adopting a multifaceted approach. Apart from cultivating a strategic mindset to foster business success, organizations must also enhance their cognitive toolkit to spur innovation. Design thinking has emerged as a favored method for addressing complex problems. It centers on a human-centric approach, emphasizing empathy, brainstorming, and prototyping to generate inventive solutions. The PG Certificate in Design Thinking and Innovation for Business Excellence offered by IIM Indore aims to provide learners with the necessary knowledge and skills to gain a strategic edge in driving innovation and resolving intricate challenges.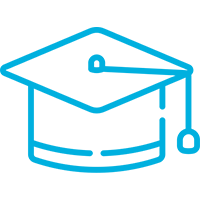 Executive Education Alumni status of IIM Indore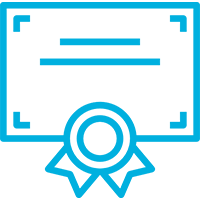 Certificate of Completion from IIM Indore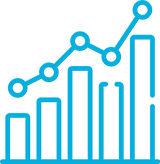 Focus on real business use cases

Live online sessions from IIM's experts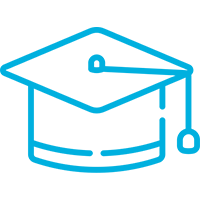 3 Days of On-campus module

Holistic Pedagogy

Interactive Project work
Diploma (10+2+3)/ Graduate / Post Graduate from Universities recognized by the Association of Indian Universities with minimum 50% marks in either diploma or graduation or post-graduation (or its equivalent) with at least two years of work experience.

*Internships and Trainee experiences are not considered full-time work experience.
Strategy and Business Excellence
Design Thinking for Business Excellence
Systems Thinking for Business Excellence
Strategic Leadership, Human Capital and Business Excellence
Business Model and Innovation
Corporate Entrepreneurship
Organization Design for Excellence
Intellectual Property for Innovation and Business Excellence
Developing Business Excellence Capabilities
Internationalization and Business Excellence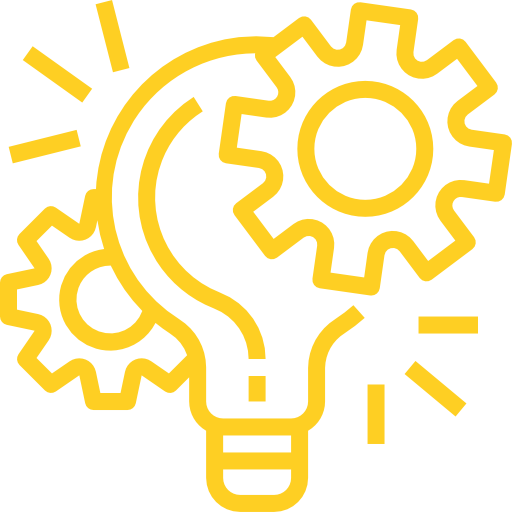 Term Papers and Assignments
Note : *Courses are subject to change at IIM Indore's discretion.

IIM Indore is in the forefront of providing carefully curated programmes which cater to the needs of executives. IIM Indore is renowned for its focus on academic excellence which is reinforced by the Triple Crown accreditation that IIM Indore has achieved. Being the second IIM to receive this achievement and being among the top 1% of business schools globally to have the Triple Crown accreditation, our executive education programmes are contextually relevant to meet the demands of contemporary business challenges. The institute has also ranked among the Top 100 business schools globally, as well as among the top institutions in India.
Prof. Sachidananda Benegal
Participants who successfully meet the evaluation criteria will receive the prestigious 'Certificate of Completion' from IIM Indore.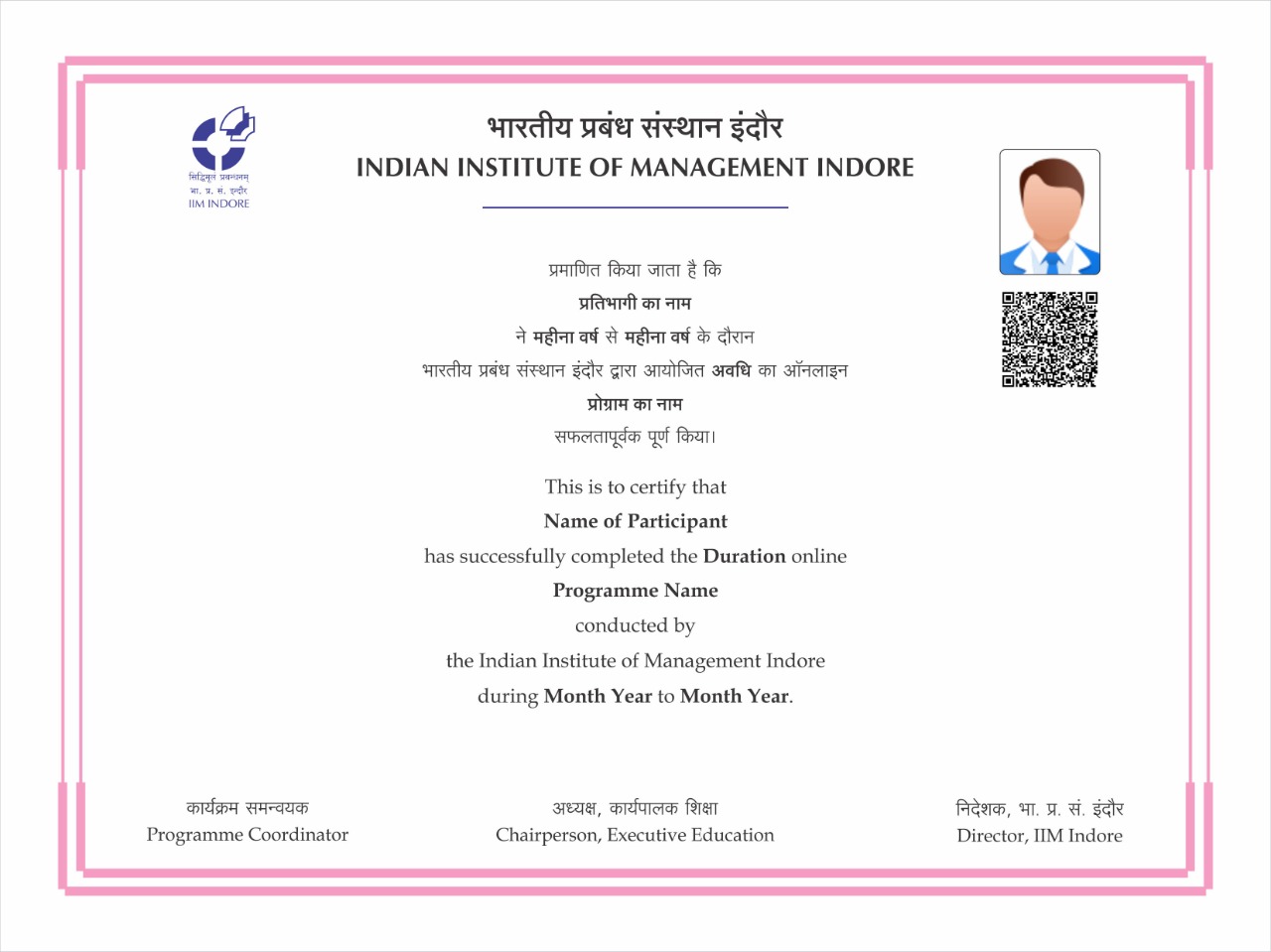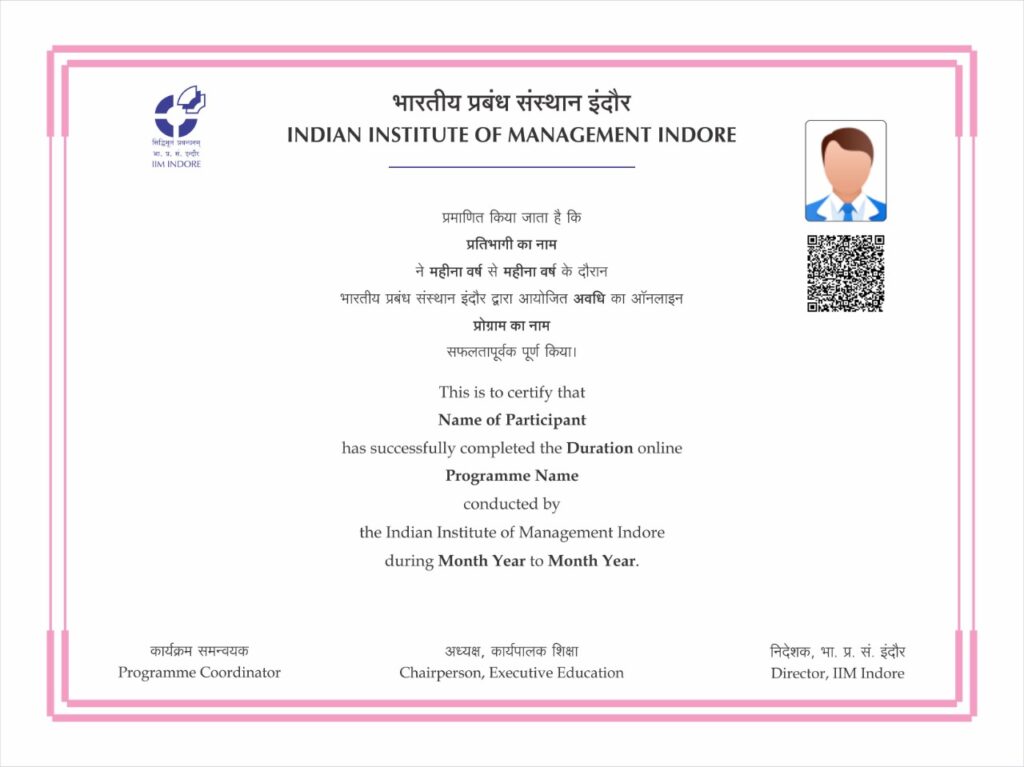 Registration Fee
INR 2500/-
Programme Fees
INR 2,00,000/-
1st Instalment
(Payable at the time of admission)
*Programme fee is exclusive of GST
*The above fee is exclusive of GST
It seems we can't find what you're looking for.
Jaro Expedite - Career Booster
Rigorously building the candidate's profiles and resume scrutinizing their LinkedIn profiles. Jaro Education enables personalised feedback to boost overall virtual presence.
Moving forward with carefully curated resume reviews that ensures you are interview-ready for the workplace of tomorrow.
Get career assistance as per the profile and preferences. On average, get 5-6 job recommendations to enhance quality employment opportunities.
Career Enhancement Sessions
Bridging connectivity to link the best talent with organizations through eminent sessions from top-class industry speakers.
Note: IIM Indore or Jaro Education do not guarantee or promise you a job or advancement in your existing position. Career Services is simply provided as a service to help you manage your career in a proactive manner. Jaro Education provides the Career Services described here. IIM Indore is not involved in any way with the Career Services described above and offer no commitments.
Build 21st-Century Skill set to Gain Career Edge in the VUCA World
Learn from the best minds and eminent faculty to become the next industry expert.
By clicking Start Application, you agree to our terms and conditions and our privacy policy.
Frequently Asked Questions