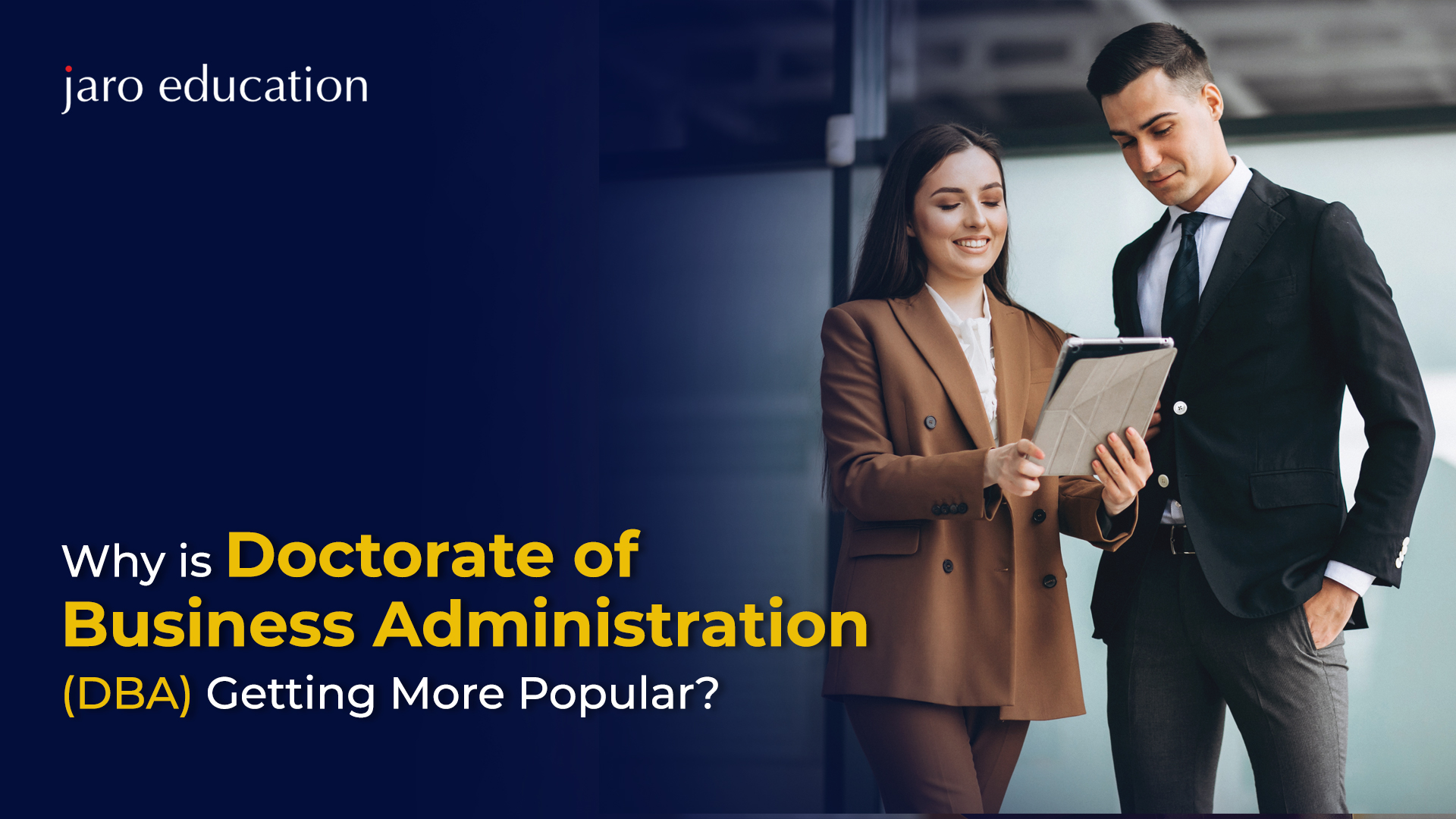 Why is Doctor of Business Administration (DBA) Getting More Popular?
Businesses worldwide are looking to work with talented leaders who are ready to tackle challenges without much training. Thus, they prefer to work with someone who has shown his business acumen through graduate programmes. An MBA has taken the place of BBA, and DBA is now overpowering MBA.
Doctor of Business Administration, more popularly referred to as DBA, is considered the highest honour in business academics. It helps a candidate stand out from the crowd in this highly competitive world.
Furthermore, getting a DBA degree from an accredited college or university like the Swiss School of Management works as a cherry. So, if you are considering pursuing a Doctor of Business Administration, here's all that you need to know.
The increasing demand for doctorates in business
There are several business-degree program types you can pursue. If you're trying to advance your career, a doctoral degree will benefit— these advanced-level business degrees are becoming more and more popular among professionals.
What is a Doctor of Business Administration (DBA)?
This specific doctorate is designed for students who have already earned their master's degrees. By pursuing one of these advanced-level business degrees, you will learn specialised skills and industry knowledge that will allow you to stand out among other professionals.
To earn a DBA, candidates must complete three years at an accredited university with full-time study and pass comprehensive exams developed by subject-matter experts from the industry.
These exams cover a variety of advanced topics, including marketing and finance. Most programs accept applicants with a background in management or a related field, although some schools welcome applicants from any discipline.
Overall, earning your Doctorate in Business Administration (DBA) can help advance your career while adding value to your resume. The average salary for individuals holding these doctorates is around $145K per year—with job security included!
Differences between PhD and DBA programs
While PhD programs are an excellent option for folks with a more academic background in teaching at a university, DBA programs focus more on business operations.
The Doctor of Business Administration degree is an often-overlooked pathway that may be an excellent fit for professionals looking to develop additional skills that can help them advance in their current positions or launch new careers.
For instance, those already working in a business management capacity might want to advance into management consulting opportunities – one area where advanced knowledge can offer lots of professional growth opportunities. In other cases, professionals might transition directly into leadership roles by acquiring their DBA degree.
Job opportunities with a DBA degree
A doctorate in business administration typically translates into a career as an educator at a business school or teaching at a university. In addition, it can lead to jobs in research, consulting, and government positions.
An advanced degree gives individuals additional credentials for promotion within public and private organisations.
It also lends credibility that helps you stand out from other candidates in your field. As a result, a DBA degree may enjoy increased job security and opportunities for advancement over individuals with only master's degrees.
Is an online DBA degree right for you?
Before applying, students who take this route have to have at least a bachelor's degree, often in another field.
Students may also be required to complete research papers or other projects during their online DBA program. Although courses vary by school, most cover accounting, finance, and leadership.
Depending on your career goals, you may also be able to earn a certificate or focus area after completing your doctorate in business administration.
Conclusion
As you can see, doctorates in business are more popular than ever. These advanced degrees are critical for those pursuing careers in management and leadership within their companies and those who wish to advance into corporate executive positions.
Are you someone who's looking forward to multiple career paths or an increased salary? Then, opting for a DBA degree will lend the ball in your court. Explore the Doctor of Business Administration course today, and let yourself become the best!
FAQs
Doctorate of Business Administration – Why you might want one?
A DBA degree allows professionals to gain greater expertise in their business and make themselves more marketable. In a nutshell, it helps you stand out from the competition.
No, a DBA degree is not equal to a PhD. A DBA is a Doctor of Business Administration, while a PhD is a doctor of philosophy. Both degrees are terminal degrees, meaning they are the highest level of education in their respective fields.
What learning skills do you need to develop to succeed in the DBA program?
There are a few critical learning skills that you will need to be successful in the DBA program, including strong analytical skills, excellent communication and interpersonal skills. Also, one must be highly organised and detail-oriented to maintain the accuracy and quality of your work.
How can I improve my DBA skills?
Some tips on how to improve your DBA skills include studying DBMS theory, practising creating and restoring backups and database dumps, attending DBMS conferences or seminars, and networking with other DBAs.