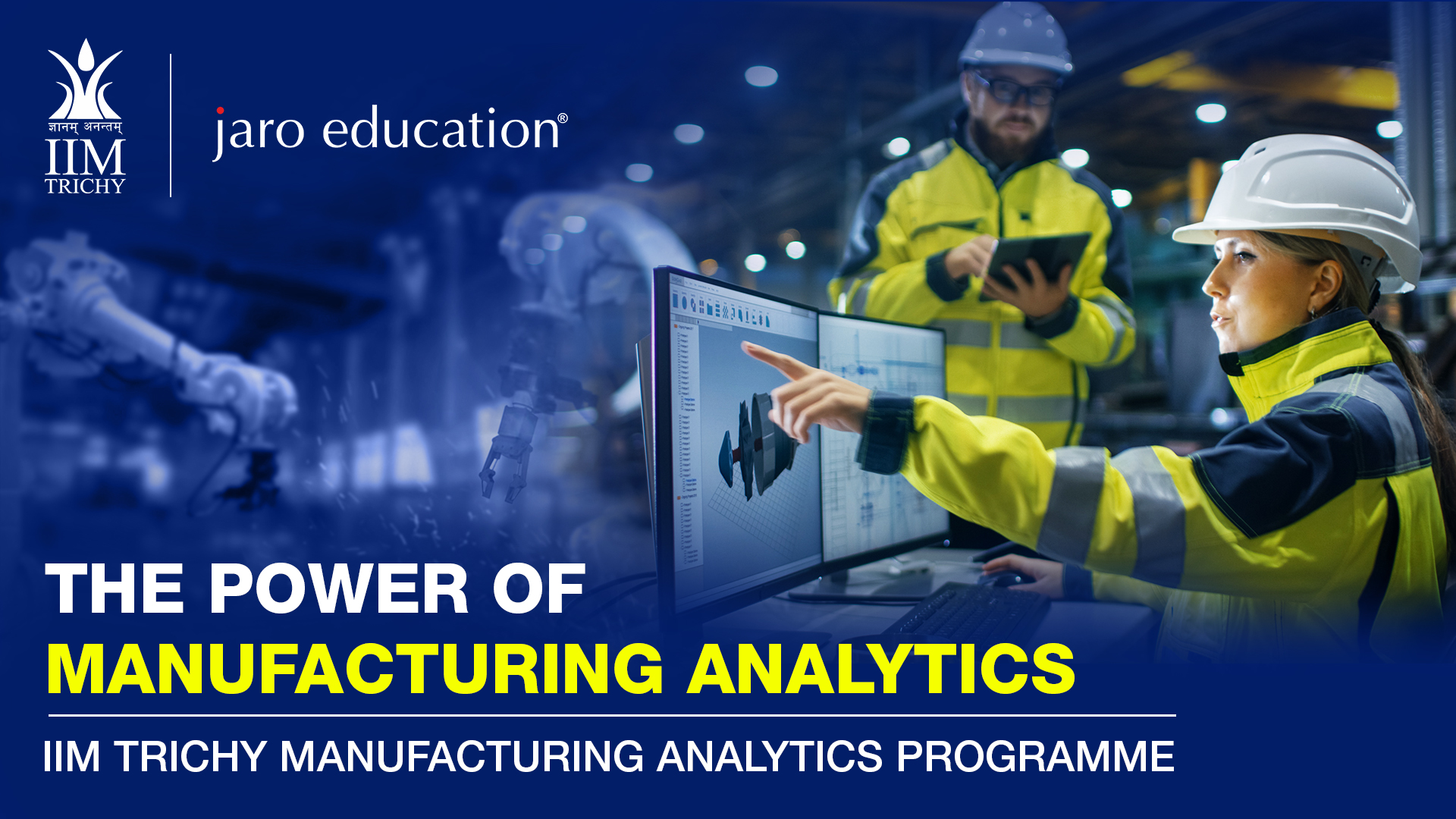 The manufacturing industry is undoubtedly one of the most crucial segments in developing countries. It remains a significant reason for employment and a substantial contributor to the Gross Domestic Product value.
Post the Covid-19 surge, the Make in India project is coming stronger into action. Many companies are now becoming more interested in the manufacturing business, opening new opportunities for individuals. This makes signing up for a manufacturing analytics programme a fair deal.
Data analytics in production enables individuals to develop a clear and precise understanding of what goes into making product manufacturing a successful venture. Needless to say, it is among the fastest-growing sectors and the hidden formula for economic growth.
Factors That Weaken The Manufacturing Industry
When it comes to the manufacturing sector, the expectations are always high. This makes businesses face a lot of issues in managing the complex process. Our country has been facing a major skill gap issue that needs to be taken control of.
By 2022, the country will see a manufacturing skills gap of nearly 90 million workers – almost twice the current figure
Some of the additional struggles are reducing the operational costs, which could be solved by applying intelligent supply chain analytics techniques
There are times when the businesses suffer from resource scarcity as the labourers are not skilled enough to handle the complex industrial tasks smoothly.
Another major problem with the manufacturing industry is a lack of quality management and poor planning skills. Maintaining the inventory is an equally challenging task as it requires proper organization skills.
How Does Manufacturing Analytics Help?
The advancements in technology are taking the world towards a new path of unimaginable success. Even the manufacturing industry makes the best use of technological improvements. Manufacturing analytics is a great way to produce quality products with increased performance and at a reduced price.
Here's some industry insights:
The Indian Manufacturing sector saw a 9 percent increase in median gross salary and the second highest-earning sector in the last three years, according to a report.
Monster Salary Index (MSI) states that of the eight sectors analysed, manufacturing is the only sector to see an increase of 9 per cent in median gross hourly salary at Rs 230.9. It is also 5.2 per cent more than the overall median gross salary of India at Rs 219.4 per hour.
Polish Your Skills with Manufacturing Analytics Course
We, at Jaro Education, are offering a thoroughly analyzed, well-researched Manufacturing Analytics PG Certification Programme in association with IIM Trichy– One of top ranked b-schools in India that enables you to develop an in-depth understanding of advanced analytics in manufacturing.
This is an excellent way to create better career growth opportunities and your chance to stay ahead of the competition by polishing your skills by getting hands-on practical experience on manufacturing analytics software. You get to learn from experienced IIM Faculty learning modules.
Get an Alumni positioning and lifelong access to IIM Trichy after the completion of the programme.