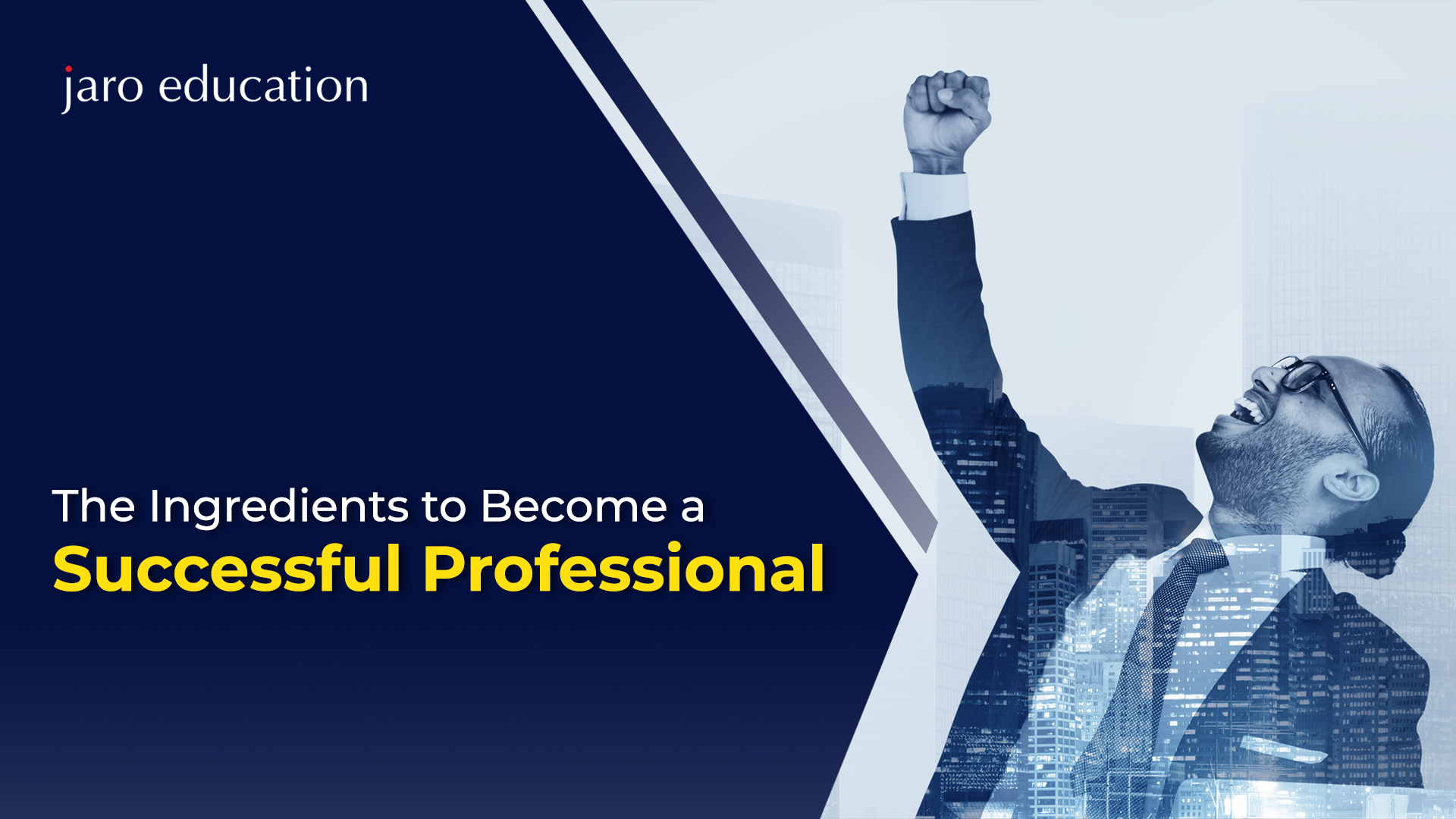 ​​
The Ingredients to become Successful Professional
Freshers straight out of college kick-start their careers with specific goals in mind. After gathering some work experience, they have a clearer vision of their job prospect. Then most of them have an altogether different set of new professional goals. At this stage of a career, it is normal to feel this urge to upgrade oneself and acquire some relevant skills for career success. Here, Business Management Courses, designed explicitly for executives, come to their rescue. 
Online Executive Program in Business Management – What to Expect
There is no hard and fast rule or formula to becoming a successful professional. That does not mean people will leave everything to luck by chance. Instead, professional guidance can make a lot of difference. In the middle of the career, it is crucial to orient the career path in the right direction. Taking some time out to enrol in an Online Business Management Course is an excellent option.
Seeds of Success Ingredients Planted in Executive Program in Business Management
Some personal attributes are needed to build and retain strong professional standards for a long-term successful career. Here are 6 of those essential ingredients for career success: 
Proper Self-assessment –

Experienced professionals already know their strengths and weaknesses. They are self-aware about their skills and abilities. However, there is always some room for improvement. When working executives get the opportunity to receive feedback from experienced faculty members of the Business Management Course, it helps them sharpen their targeted skills and move forward in their career with a higher level of confidence.

Realistic Career Goals –

Every individual tries to set big goals for their career. However, these goals are rarely based on what the individual wants. Most of them are developed under peer pressure or by advice from random people. As a result, those goals become unachievable at one point and bring a lot of frustration. Ideally, career goals should be based on one's skills and abilities. Business Management Courses provide ample scope to interact with industry experts who share their opinions on emerging business trends. These views and opinions can be utilised to keep career goals realistic and achievable. 

Effective Communication Skills –

Strong communication skills are vital for a successful career. The exchange of accurate information properly is critical for business development. Business communication is a specialised module in an executive program in business management. Today, most professional interactions happen over emails. Hence, poorly written communication can lead to a lot of misunderstanding. For this reason, this business communication module gives equal priority to both oral and written communication skills.

Clarity in Thoughts –

A clear-thinking mind is a must for making the right decisions at the right time. A clear mindset facilitates proper communication. Moreover, mental clarity ensures the mind remains positive and productive. Modules like grooming for critical thinking are included in Executive Programs in Business Management. It trains professionals to analyse every situation objectively and make the right judgement. 

Accountability –

A promising career does not mean that there will be no failures. Successful professionals have to own up to their success as well as failure. They cannot dump the blame of their losses on someone else. Strategic management is an integral part of business management courses that facilitate developing personal accountability skills among young managers.

Risk Management Skills –

Any business plan involves some amount of risk. Something can go wrong any time unexpectedly. One must have the courage to face the situation head-on and take corrective measures at the earliest. Extensive case study during the business management course gives insights to the professionals to assess every risk and manage them efficiently. 
Conclusion
These are the six key ingredients of career success. Every professional gets various forms of advice from friends, colleagues, relatives, etc. If they start listening to all of them, their career will go nowhere. Hence, it is always advisable to seek professional help. Joining Online Business Management Courses in IMT Ghaziabad can be highly beneficial. 
A busy professional cannot manage enough time to spend hours in a classroom lecture. The business management course provides this facility of direct to device virtual classrooms. Hence, one has the flexibility to attend classes as per convenience. Most importantly, the course modules are designed to meet the contemporary needs of sustainable professional growth.
Frequently Asked Questions
What is the admission process of the Executive Program in Business Management?
The entire admission process is carried out online. Candidates have to fill up their personal and professional details in an online application form and submit it. After proper evaluation of the submitted application, suitable candidates are selected. The admission process will be complete after submitting the required documents and the requisite admission fees. 
Is it necessary to have prior work experience to pursue an Executive Program in Business Management?
Yes, only experienced executives with 2+ years of work experience can enrol for this Executive Program in Business Management.
What are the advantages of an Executive Program in Business Management?
The three main advantages of the Executive Program in Business Management, IMT Ghaziabad are as follows:
Industry oriented curriculum

Easy to access direct-to-device learning

Alumni status of a reputable institution such as IMT Ghaziabad.
What will be the starting salary after completing the Executive Program in Business Management in India?
As per the leading media report, the average starting salary package for professionals who complete the Executive Program in Business Management in India is INR 18–20 lakhs.