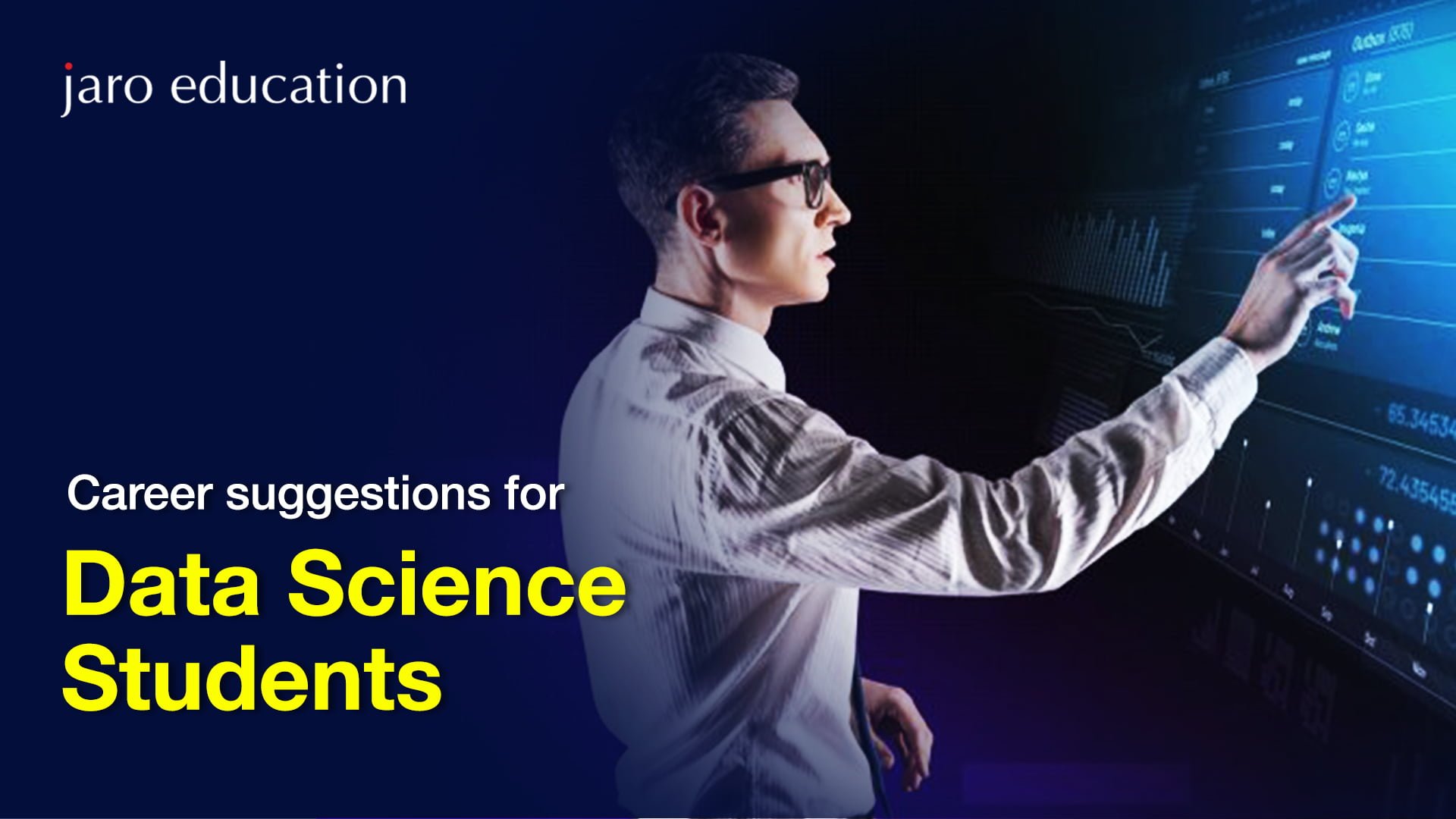 With the rapid increase in the industry role of data science, employment options for data science students are witnessing exponential growth. More and more industries are beginning to recognize the advantages of data-driven insights and business practices. The demand generation of data analytics is more than the supply of skilled data science professionals. The immediate future will see a market hungry for qualified professionals and data science certification courses to fulfil the deficit. Let's discuss some popular career options available to students of data science.
After completing an online data science course in India, many career alternatives are open to data science students. It is excellent to have many options to choose from, but it can get a little tricky when you have to decide on one of them. This is why proper research is required. This blog will help you get an idea about what each career option looks like for a data science student on the brink of starting a career or a professional who wants to switch (for such professionals, data science online courses are ideal).
Data Analyst

– The job of a data analyst involves collecting, sorting and analyzing big data from the company's historical business records to find insights and trends and convert them into a readable form like reports and presentations.

Data Scientist

– A data scientist works with large amounts of complex data. The process of sorting, analyzing and finding patterns is similar to a data analyst's job, but a data scientist is much more qualified and skilled than a data scientist. They have mathematical, computer science and business knowledge.

Data Engineer

– Data engineering is an exciting job profile for someone good at creating, organizing and maintaining big data. Such a person is responsible for creating the infrastructure that holds massive amounts of data and processing it. A data engineer should ideally have a software background to fulfil all these functions in a company.

Business Analysts

– Business analysts convert data into valuable information for improved business practices. The job of a business analyst is less technical than that of a data scientist and more business-oriented than what a data analyst does. Business analysts usually have an educational background in business as their work includes presenting information in ways that are easy to understand.

Marketing Analyst –

If you have a knack for studying, deciphering and predicting market behaviour, then this is the career for you. A market analyst works with data and uses the resulting information to decide marketing strategies for the product or service. 
Business Intelligence Analyst – The job of a business intelligence analyst is a little different from all the other careers mentioned here. They are responsible for collecting business data from various sources like the company's historical records and competitor's historical data and studying industry trends and mining information from other sources. This profile is a senior role in the company and is part of the decision-making process.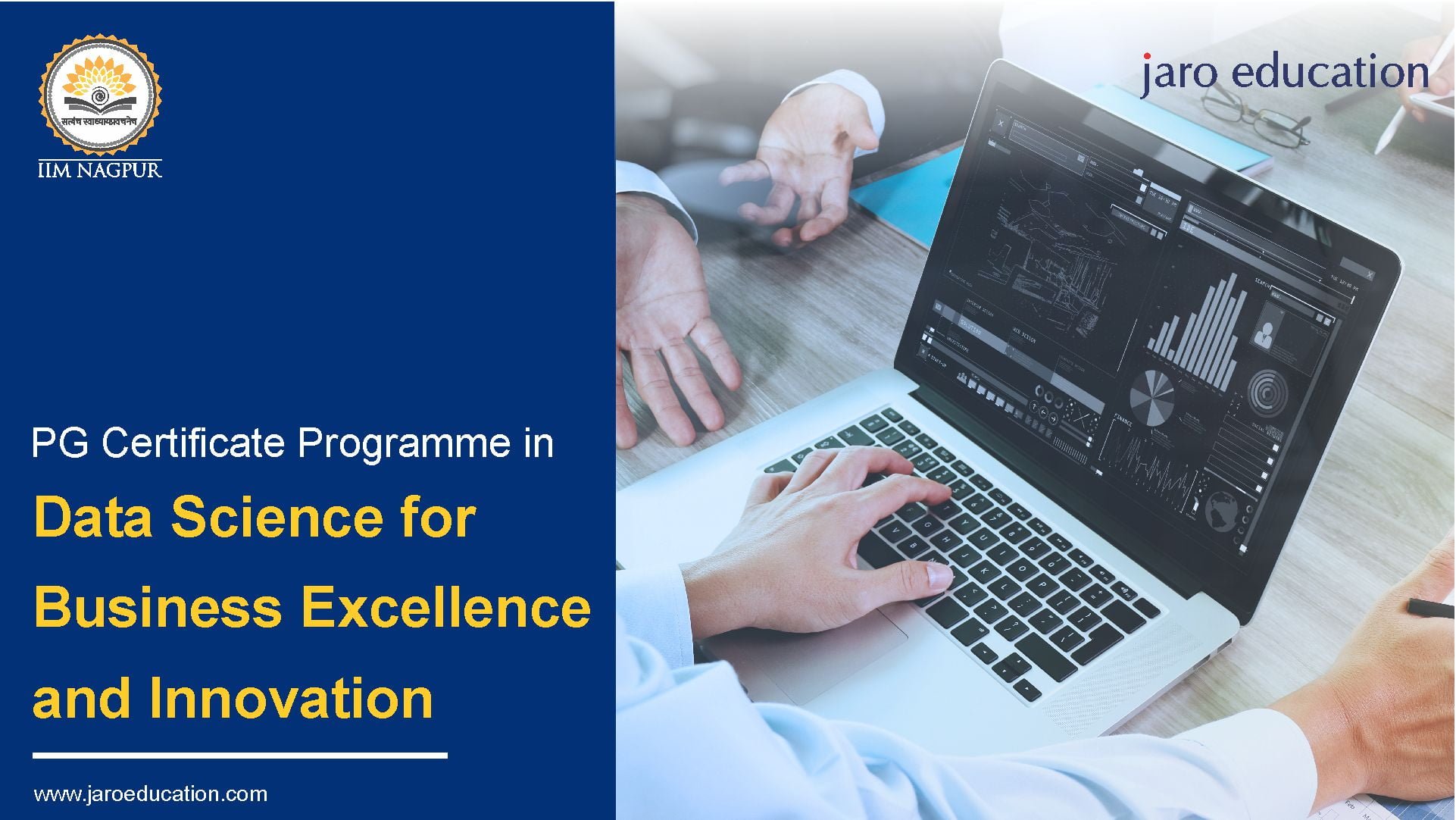 Conclusion
A PG in Data Science will leave you with many great options to choose from. It can be daunting to make that choice without proper knowledge about each career track and your likes and dislikes. From a Data Scientist to a Marketing Analyst, the options are spread across a broad spectrum. Some careers may suit a more technical profile, while another may serve a more businesslike one. In the end, the choice is yours to make. After all, selecting a career is a crucial decision in life.
FAQs
How long does it take to get a Data Science for Business Excellence and Innovation certificate?
The Data Science for Business Excellence and Innovation certificate course takes one year on average. 
How much does it cost to enroll in a Data Science for Business Excellence and Innovation course?
It costs approximately 2 lakh rupees + GST to enroll in a Data Science for Business Excellence and Innovation course.
What are the different subjects in the Data Science for Business Excellence and Innovation course?
The different subjects in the Data Science for Business Excellence and Innovation course are:
Business Statistics and Data Analytic Tools

Modern Data Management and Cloud Technologies

Machine Learning Algorithms

Deep learning and Artificial Intelligence

Prescriptive Analysis