​​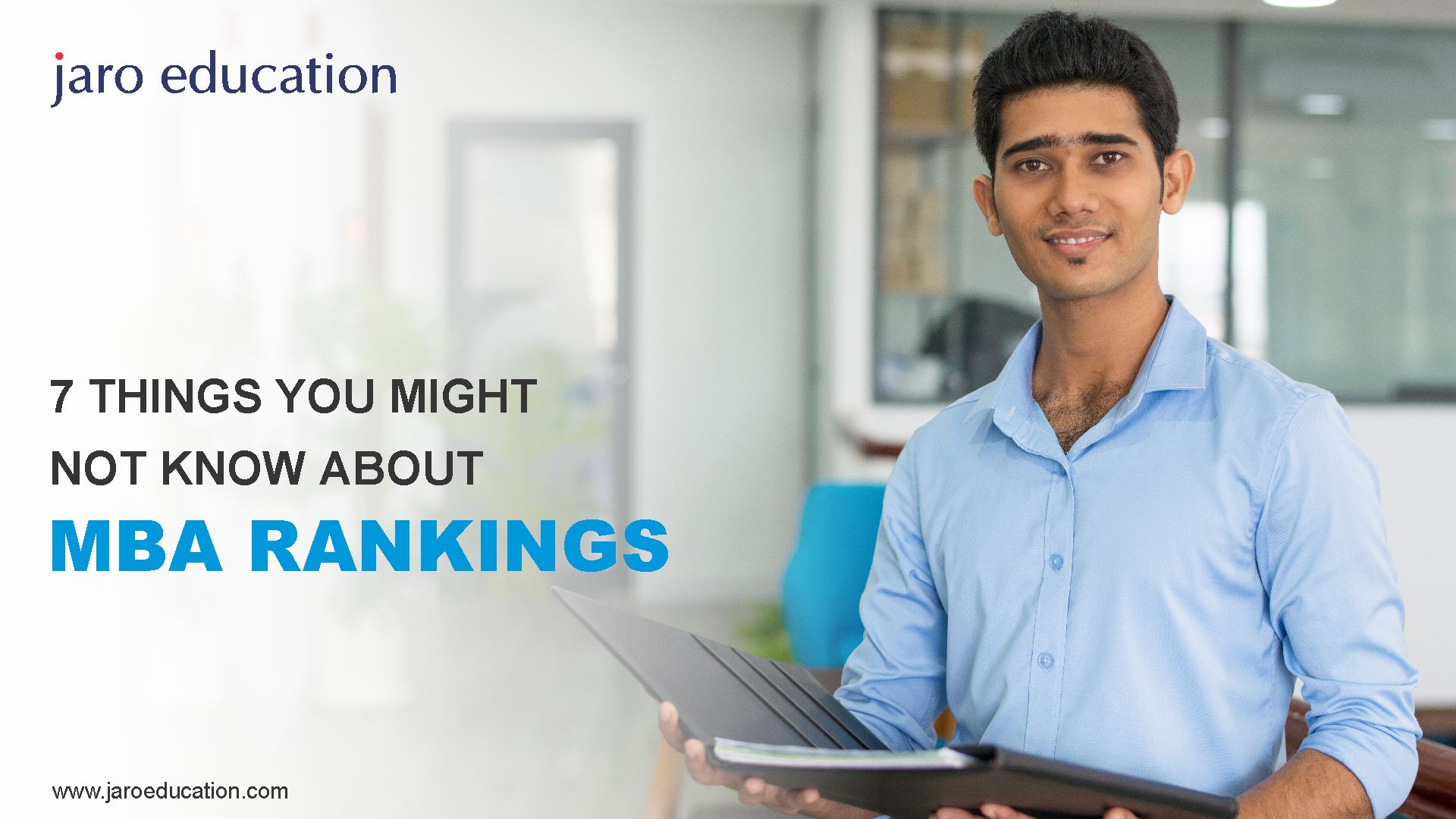 What is an online MBA course?
Online MBA programs are quite popular in India. Many people opt for online courses, as it brings accessibility in their career. An online MBA program can help you work and study simultaneously. The course further helps students and working professionals prepare for their careers and excel in them.
An MBA degree is a globally-available course for students from any place, state, or country to opt for through online websites. The fees, of course, are affordable for all across the world. There are many specializations offered under this online MBA by Dr. D.Y. Patil Vidyapeeth (deemed-to-be-university), such as MBA in marketing management, human resource management, finance management, IT management, project management, operations management, HAHCM management, and international business management.
7 Things You Might Not Know About MBA Rankings
One must not only consider rankings to pick out online MBA courses. Many other factors need to be considered, such as location, coat, accreditation, flexibility, program type, and also check if the course delivers individual career goals. The ranking alone is not sufficient to select an online program. We must look deeper beneath the surface, into data and methodologies they put in their official websites. The seven things are listed below which you might not know about MBA rankings:
Every ranking is different:
The ranking is based on the weight of alumni placements, academic reputation, student quality, and reputation among employers. The main fact is that not only consider the single ranking. Firstly, compare, critique, and study all ranking aspects and then make a decision which online MBA courses should opt for. 
Sometimes proper information about universities be missing:
Sometimes, many universities are excluded from the ranking list. The only reason for this is the rankings fatigue because for some universities, it is a lot of work to provide data to so many different rankings publications with different methodologies and requirements. 
The ranking is flexible and can be changed in the future:
The ranking is also flexible, which now puts a strong emphasis on how the market will be changed in the future. Ranking criteria have changed a lot. Earlier, the ranking was based on the salary data (the more the university earns from alumni, and many more). But now ranking criteria are changed and some important facts are added, which highlights the teaching data. 
Rankings are multidimensional:
The ranking is multidimensional and based on full-fledged factors about the particular university or institution. So, before selecting an online MBA must consider the individual factors ranking rather than the whole ranking. 
Need to take a long term view of rankings:
Before selecting an online MBA program, do not decide in a hurry by judging the cover page of ranking. Must go deep and check every aspect of the university, changes in the ranking percentage of every year, course details, faculty, and many more. 
Ranking and recognition from NAAC, AICTE. 
Online MBA programs are ranked nationally and internationally. It helps students to select the right programs for them. The Online MBA program by Dr. D.Y. Patil Vidyapeeth (Deemed-to-be-University) is ranked and recognised by NAAC, AICTE, UGC, etc. 
The MBA course emphasizes durations, specializations offered, teaching staff, offering jobs, and many more. So, the students always consider all the factors of universities or institutions that are offering online MBA courses in India. 
Conclusion
Online MBA programs are designed in such a way that provides a perfect boost in the professional careers of the students with the industry-standard structure, of course, experienced faculties, valuable industry interactions, and many more. Students should not select Online MBA courses based on ranking and must consider the other facts too. If students are looking for an online MBA program in India, enroll now for the Online MBA degree program by Dr. D.Y. Patil Vidyapeeth (Deemed-to-be-University).
FAQs 
How valuable is Dr. D.Y. Patil Vidyapeeth Online MBA Program?
The Online MBA program by Dr. D.Y. Patil Vidyapeeth offers exposure to the real business environment and prepares students for global opportunities. 
Can a commerce student do an Online MBA Program?
The commerce students can also opt for an Online MBA program after a bachelor's in commerce. 
What is the eligibility for Dr. D.Y. Patil Vidyapeeth Online MBA Program?
The eligibility requirement for Dr. D.Y. Patil Vidyapeeth Online MBA Degree Program is candidates must be graduates from a recognized university and must graduate with 50% marks. 
What is the duration of Online MBA Programs?
The duration for Online MBA programs is 12-20 months and exceeds 2 years.