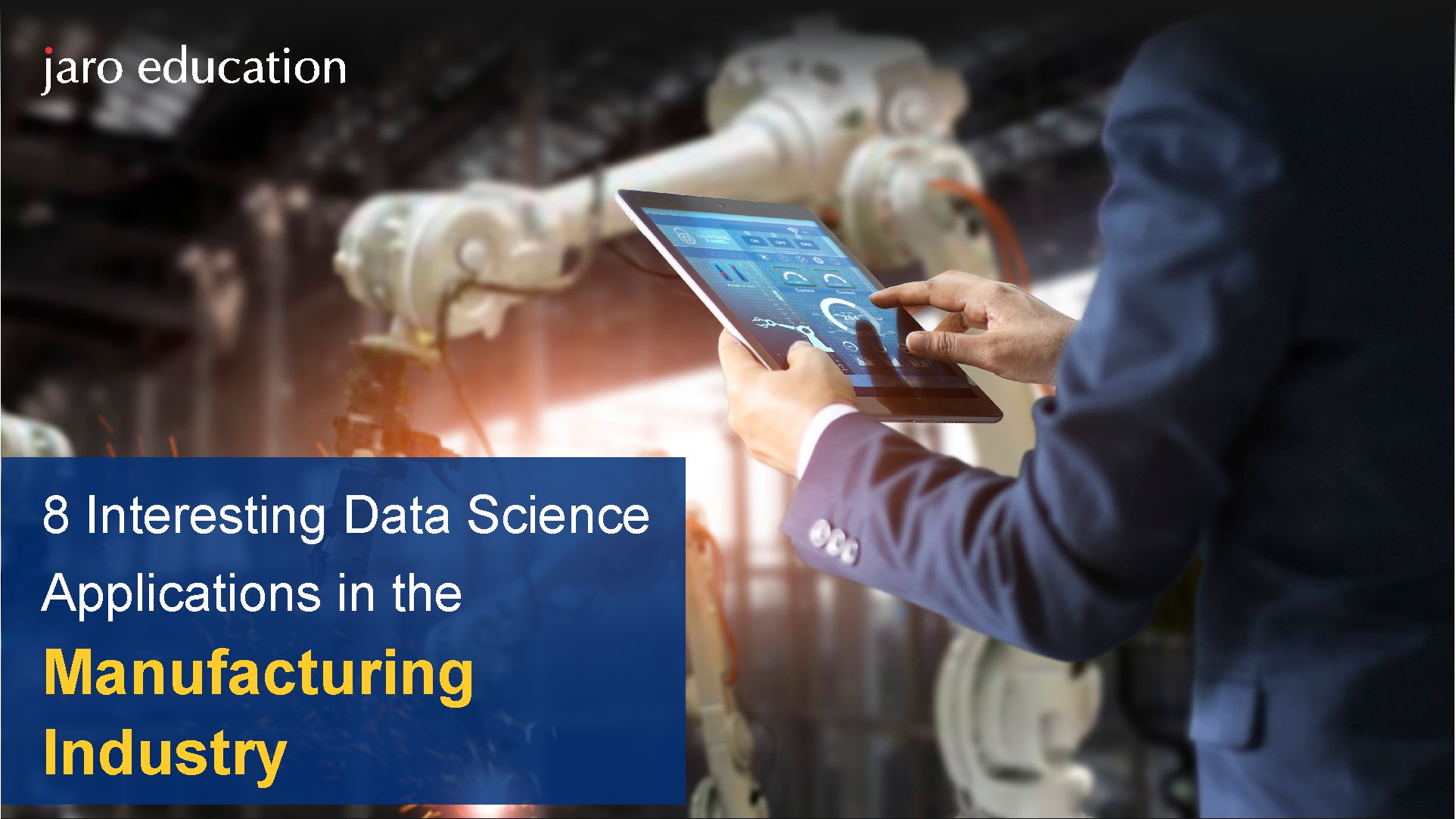 Data-driven decision making can effectively impact an organization's growth and business success. As a result, the demand for training in data science and data scientists is constantly rising. Data Science applications work towards error reduction and supply chain management, thereby enhancing production systems and processes in the manufacturing industry, leading to more revenue.
Explore the role of Data Science in manufacturing
Today, the manufacturing industry and associated businesses are undoubtedly upgrading to fully-integrated automated systems handling real-time business conditioning. In many manufacturing projects (capital investments), ROI is realized over the years (5–7 years). Most successfully deployed data science projects have their ROI in less than a year, making them quite appreciable. Data science is one of many tools manufacturing industries currently use to achieve their JIT (just-in-time) goal. 
Data science's applications in manufacturing
Manufacturing sector heads implement data science applications in predictive maintenance, predictive quality, safety analytics, warranty analytics, plant facilities monitoring, computer vision, sales forecasting, KPI forecasting, etc. Let's discuss 8 interesting manufacturing applications of data science that cater to these critical areas:
Real-time data of performance and quality
Pre-captured data from field operations and machines are used to define a set of Key Performance Indicators, e.g. Overall Equipment Effectiveness (OE) and downtime breakups, including root-cause analysis. Data science aims to optimize the findings to suggest the need for maintenance without affecting productivity.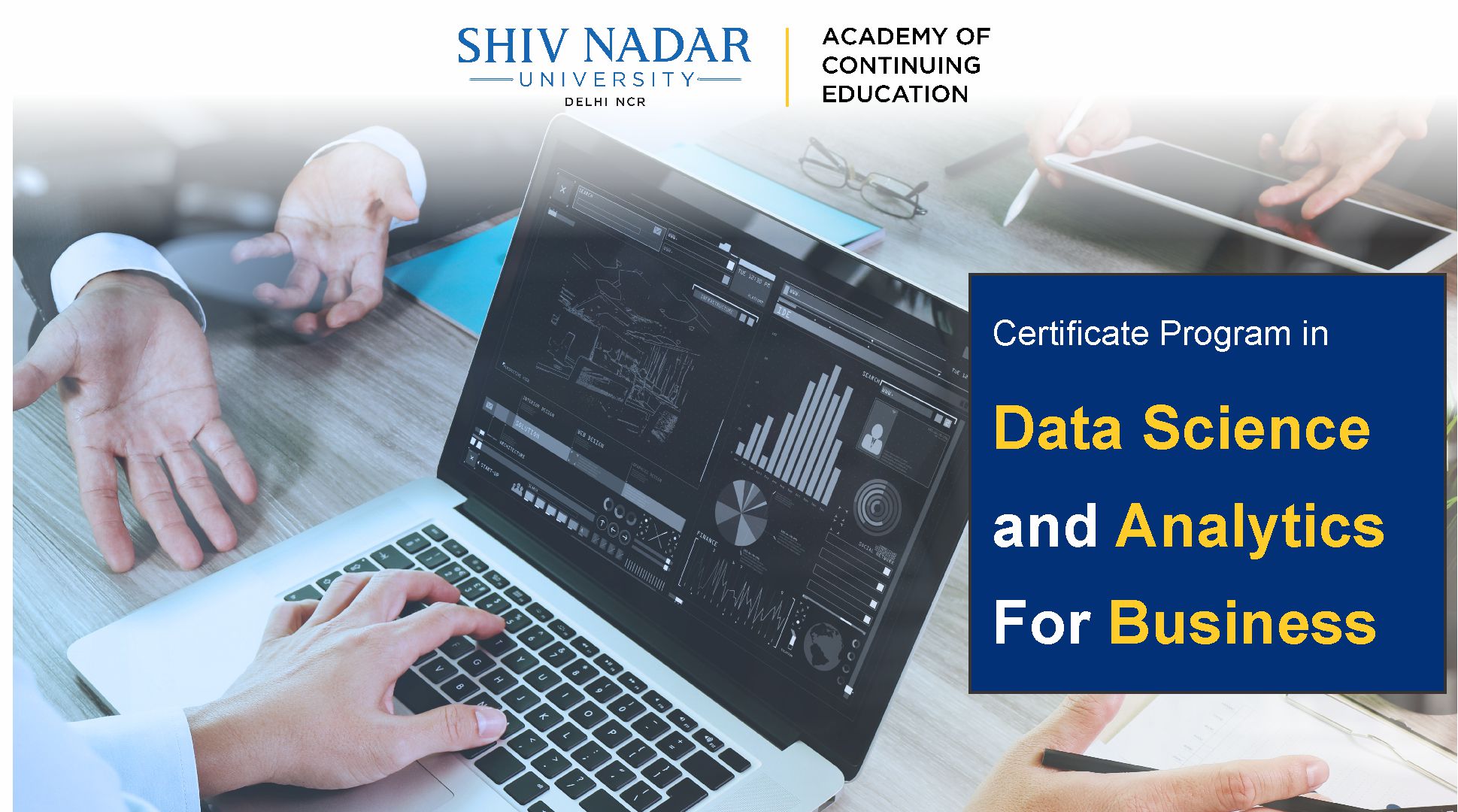 Preventive maintenance and fault prediction
Real-time monitoring of data is logically analyzed to manage assets effectively. Data science principles are used to control failure scenarios.   
Price and supply chain optimisation
Smart, perceptive manufacturers can utilize information from data-driven supply chain management to prepare for changes in industry prices and thus, garner profits.   
Automation and robotisation in the smart factory
Data scientists work with engineers and process numbers to find the best opportunities for cost savings on the line. Manufacturers invest millions in automation and robotics to seek significant productivity gains, thereby confidently implementing industry 4.0 technology. Examples like Siemens' Digital Twin employ real-world data to simulate how production may affect new plant structure, tools in design and machinery.
Product design and development
The role of data science is to validate the material and design decisions. Data also helps in product development by contract manufacturers, especially tools and die design, where product specs are derived to match customers' choices and requirements.
Inventory management and demand forecasting
Data science assists manufacturers to predict forecasts of demand and delivery. It promotes JIT manufacturing, where customer orders are handled in a lean manner based on tight timelines and tighter supply chains. Employing data science limits over-ordering inventory and over-producing goods.
Efficiency and computer vision applications
Computer vision is used to monitor processes. AI-powered technologies offer modern quality control mechanisms like object identification, detection, and classification to achieve the desired results. Computer vision applications help manufacturers improve quality control and decrease labor cost, offering continued operability and high-speed processing capacity.
Enterprise-wide sustainability
Most manufacturers are initiating energy-saving drives to reduce their carbon footprint. Data science helps manage their supply chain and estimate their energy usage.
Looking forward
Data science has a promising future in manufacturing, with multiple data science opportunities being filled and more on the horizon. As smart factories increase, the demand for data science to make sense of it all is also set to increase. If you are excited to work in manufacturing, the scope for data science professionals is unlimited. A suitable data analysis certificate or a data science certificate online can prime you for a bright career in manufacturing data analytics.  
FAQs
Is data science used in business analytics

? 

Data science is the science of data study using statistics, algorithms, technology and research. Business analytics is the statistical study and analysis of business data. Therefore, business analytics is a subset of data science: a data scientist can do a business analyst's role, but not the other way round. 
How can data science and business analytics help a business?
Data scientists are trained to identify data catalysts

in the business run and help add business intelligence into data. Business analytics roll out statistically derived data to help with business decisions.
Can you become a data scientist with a business analytics degree? 
Expertise in business analytics is expected for specializing in statistical data analysis. The qualification in BA is somewhat secondary to a data science degree. However, while on the job, a business analyst can acquire additional skills, including Python and designing algorithms, and compete for a DS job.
What is the data science and business analytics course?
There are various master's, PG diploma, and certificate courses for specializing in Data Science and Business Analytics. Some degrees offer dual specialization in DS and BA. If you are a fresher looking for a sustainable career aligned with technological advancement, getting a Certificate in Data Science and Analytics for Business (DSAB) from Shiv Nadar University would be quite suitable.