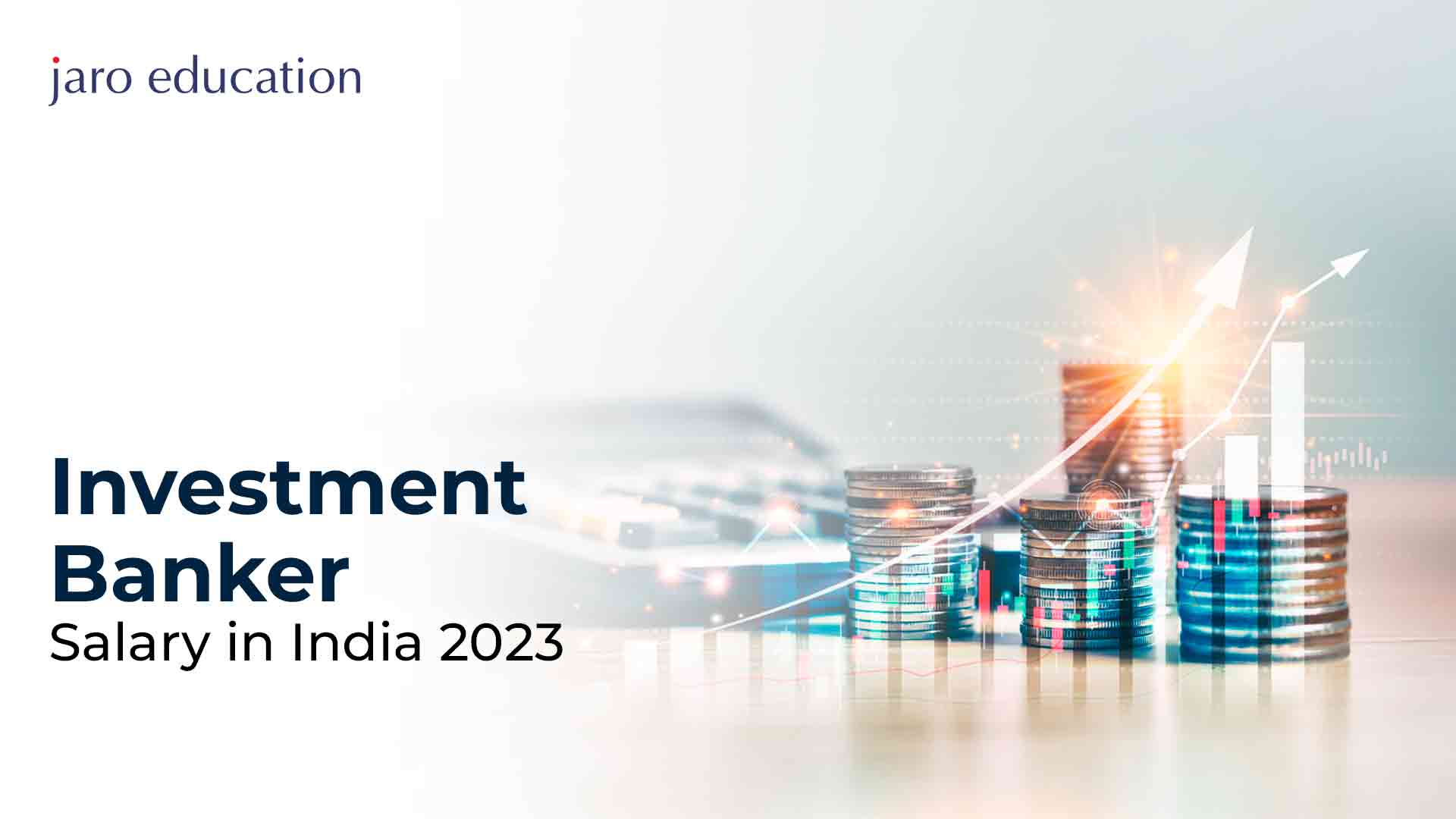 Investment banking has become a potential career path for people looking for profitable prospects in the dynamic and always-changing financial sector. The need for investment bankers is anticipated to increase over the next few years as India's economy continues to grow strongly. 
To address the increasing need for investment bankers,  IIM Kozhikode's Professional Certificate Programme in Investment Banking offers the fundamental theoretical and conceptual tools needed for investment banking. For those looking to grasp all facets completely investment banking, this course is an ideal option. Learners will get the information and abilities needed to understand the basic concepts of investment banking, evaluate financial transactions, and manage the complexities of investment banking. 
Who are Investment Bankers?
Investment bankers are professionals employed by financial institutions to facilitate fundraising efforts for corporations, governments, and various other entities. They act as intermediaries between organisations seeking funding and potential investors. Investment bankers can also cater to government entities as their clients, providing financial advisory services and assisting in public finance initiatives. Their expertise lies in structuring financial transactions, conducting due diligence, analysing market conditions, and offering strategic advice to their clients. Investment bankers serve as vital conduits in the financial ecosystem, facilitating the flow of capital and supporting organisations in achieving their funding objectives.
Skills Essential for Investment Bankers
Investment banking requires a range of skills to succeed in the industry. Here are some essential skills required to succeed as an
investment banker.



Financial Analysis:

Strong financial analysis skills are crucial for investment bankers. This includes understanding financial statements, analysing data, and interpreting financial ratios.



Industry Knowledge: Investment bankers must stay updated on industry trends, market conditions, and economic factors that may impact their clients. In-depth knowledge of specific sectors enables them to provide valuable insights and advice.


Communication Skills:

Effective communication is vital in investment banking. Investment bankers must convey complex financial information to clients, colleagues, and stakeholders clearly and concisely. Strong writing and presentation skills are essential.



Quantitative Skills:

Working with large amounts of data, performing calculations, and creating financial models are primary skills required to be an investment banker. Strong quantitative skills, including Excel and financial modelling proficiency, are essential.



Problem-Solving Ability:

Investment bankers often encounter complex financial problems and need to find innovative solutions. Strong analytical skills are necessary to identify issues, evaluate options, and make informed decisions.



Time Management:

The field of investment banking requires handling multiple tasks and tight deadlines. Practical time management skills help investment bankers prioritise work, meet deadlines, and handle high-pressure situations.



Teamwork and Collaboration:

Investment bankers frequently work in teams to execute transactions and provide client services. Collaboration, interpersonal skills, and working effectively in a team environment are essential.




Professionalism and Ethics:

Adhering to professional and ethical standards is an integral necessity if you are choosing to be an investment banker. Integrity, confidentiality, and ethical behaviour are critical in building trust with clients and maintaining the reputation of the investment banking industry.



Investment Banker Salary in Different Companies in India 2023
| Company | Post | Salaries |
| --- | --- | --- |
| Accenture | Investment Banker | ₹81T - ₹88T/month |
| HDFC Bank | Investment Banker | ₹43L - ₹46L/yr |
| Wells Fargo | Investment Banker | ₹29L - ₹31L/yr |
| M L Bhuwania & Co | Investment Banker - Monthly Intern | ₹12T - ₹13T/month |
| Baker McKenzie | Investment Banker | ₹12L - ₹13L/yr |
| Wipro | Senior Analyst for Investment Bank | ₹6,19,142/yr |
| ICICI Bank | Investment Banker | ₹63,122/month |
| J.P. Morgan | Vice President Corporate & Investment Bank Technology | ₹44,71,252/yr |
| Edelweiss Financial Svcs | Investment Banker | ₹13L - ₹98L/yr |
| Planify | Investment Banker | ₹11T - ₹67T/month |
| J.P. Morgan | Associate, Corporate & Investment Bank Technology | ₹10L - ₹26L/yr |
| J.P. Morgan | Vice-President - Investment Bank Technology | ₹56L - ₹62L/yr |
| Wipro | Investment Banker | ₹6L - ₹6L/yr |
Role of Investment Bankers
Investment bankers help businesses, organisations, and governmental entities raise funds, a critical function they serve in the financial sector. This field is highly respected and offers rewarding opportunities in the financial industry.
An investment banker's primary duty is to evaluate a company's financial situation, and capital needs to provide appropriate solutions for accomplishing its financial objectives. They are a go-between for investors looking for investment opportunities and nonprofits needing funding. An organisation's financial status is analysed, and then an investment banker assists in achieving the organisation's financial goals.
In the initial phase of their responsibilities, investment bankers thoroughly examine an organisation's goals and requirements through a comprehensive assessment. The organisation provides the investment banker with all the necessary financial information. Once a strategy has been determined, the investment banker identifies and works with investors who align with the organisation's profile. During this process, the investment banker represents the organisation, working as a salesperson to raise capital.
For facilitating capital raising, investment bankers also create detailed financial models for tasks such as Financial Planning & Analysis and Mergers and Acquisitions. They perform valuation analyses using various methodologies such as discounted cash flow, transaction comparisons, and leveraged buyouts. Investment bankers conduct industry and company research to identify new business opportunities and engage with clients. Given the diverse responsibilities, investment bankers must possess strong analytical and problem-solving skills. Excellent interpersonal skills are also necessary as they regularly interact with clients, investors, and organisations.
Factors Affecting Investment Banker Salaries in India
Investment Banker Salary in India is significantly high, but it is essential to understand the various factors that influence their earnings. Four primary factors determine the salary of an investment banker in India:
The level of skills an investment banker possesses directly impacts their earning potential in the industry. Popular skills among investment bankers in India include Mergers and Acquisitions, Financial Analysis, and Financial Modeling. These skills ensure relevance in the market. Specific skills tend to offer above-average pay to investment bankers. Proficiency in Microsoft Excel, for example, can result in earning 82% more than the average salary. Mergers and Acquisitions are another skill that offers lucrative pay. Other skills that can contribute to higher salaries include Financial Modeling, Investment Management), and Financial Analysis. Developing these skills can significantly enhance earning potential in the industry.
The level of experience an investment banker has is directly proportional to their income. The more experience gained, the higher the earnings. Salary increases exponentially with just a few years of experience in this industry. Entry-level and early-career investment bankers earn less than the average pay, while mid-career and late-career investment bankers earn significantly more. In India, on average, investment bankers with less than a year of experience earn around Rs. 8.9 lakh per year. Those with 5 to 9 years of experience earn around Rs. 1.8 crore per year. Investment bankers with over ten years of experience earn an average of Rs. 2.9 cr annually.
The city in which an investment banker works plays a crucial role in determining their salary. Different cities have varying living costs, and some cities have a high demand for investment bankers, influencing average pay levels. Mumbai is considered the most lucrative city for investment bankers in India, offering an average salary higher than the national average. Other cities such as Pune and New Delhi also provide above-average income to investment bankers. On the other hand, cities like Chennai, Bangalore, and Hyderabad have lower average salaries for investment bankers.
The employer or company an investment banker works for significantly impacts their salary. When choosing a company, it is essential to consider factors beyond pay, such as benefits and work environment. Prominent employers in the investment banking industry in India include investment banks like Goldman Sachs and Morgan Stanley. 
While these factors affect investment banker salary in India, it is essential to note that individual negotiation skills, performance, and market conditions also have a role in determining the final compensation package. Continuous skill development, experience accumulation, and networking can further enhance earning potential in the investment banking field in India.
Investment Banker: Future outcome
The future of investment banking in India appears promising, driven by various factors and trends in the economic landscape. Digitalisation and emerging technologies are reshaping the industry and opening up new opportunities for investment bankers. Here are some key aspects that shape the future of investment bankers in India.
Technological Advancements

Innovating artificial intelligence, big data analytics, augmented reality, and virtual reality will revolutionise the investment banking industry. Artificial intelligence is predicted to simplify investing operations, making them more effective and hassle-free. Investment bankers will benefit from automation and machine learning algorithms' assistance in analysing massive volumes of data, producing insights, and choosing wisely.
Shift towards Multi-Asset Class Investment

In the future, investment bankers will likely witness a growing demand for multi-asset class investment solutions. Investors are becoming increasingly conscious of diversification and risk management. Investment bankers must provide tailored investment strategies that combine various asset classes, including stocks, bonds, commodities, real estate, and alternative investments. The focus will be on reducing risk while maximising profitability for clients.
Adaptation to Changing Customer Expectations

Investment banks continually evolve to meet customer expectations and enhance financial inclusivity. The rise of fintech companies has posed significant competition to traditional investment banks. To stay competitive, investment bankers must embrace digital transformation, offer user-friendly interfaces, provide personalised services, and leverage technology to deliver value-added solutions.

Regulatory Landscape and Compliance

Regulatory authorities play a crucial role in shaping the future of investment banking. Stricter regulations and compliance requirements are expected to continue shaping the industry. Investment bankers must stay updated with evolving regulatory frameworks and ensure compliance in all transactions and operations. This emphasis on regulatory compliance will contribute to building trust among investors and protecting the financial system's integrity.

Globalisation and International Opportunities

As the Indian economy continues to integrate with the global market, investment bankers can expect increased international opportunities. Cross-border transactions, mergers and acquisitions, and global capital flows will allow investment bankers to work on complex deals and expand their expertise. Navigating international markets and understanding global financial dynamics will be valuable skills for investment bankers.
If you have an affinity for working with numbers or enjoy interacting with people, this field may be an excellent fit for you. As demonstrated, investment banking offers substantial remuneration and promising career prospects within the finance sector in India and worldwide. The demand for skilled investment bankers continues to grow, making it an opportune time to consider pursuing a career in this field.
To seize the opportunity of being an esteemed investment banker, join the investment banking IIM Kozhikode programme through Jaro Education.  By being a part of this programme, you can gain the necessary knowledge and skills to excel in the field and enhance your career prospects in investment banking. The 12-month programme is meant to be offered online and includes lectures by IIM faculty with extensive industry experience.