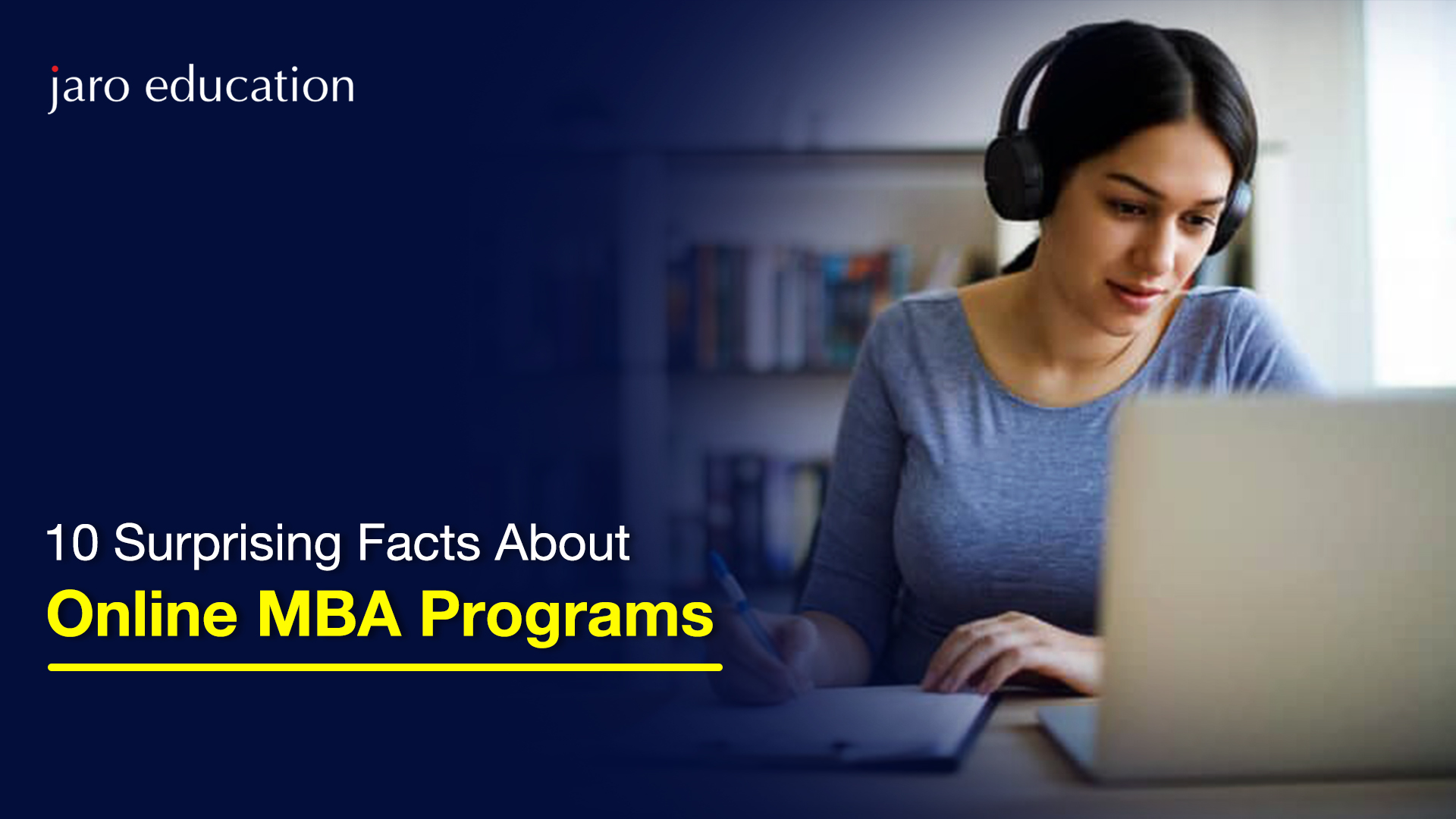 MBAs are more widely accepted than other disciplinary degrees. This is because the Online MBA qualification is quite flexible and practical. In the market, an Online MBA qualification is considered a gateway to a career in the management discipline. Whether you want to lead in the technology industry or pursue a managerial role in human resources or operations, an Online MBA benefits you.
If you are looking for an Online MBA degree, here are 10 amazing facts you should know about MBA (Online). The more information you have about online MBA programs, the more prepared you will be to enroll in one.
License for business management career
Online MBA degrees aim to prepare students for a successful role in business management. It is a fact that for most companies, an Online MBA is a prerequisite for C-level management positions. Business houses in FMCG, Core Marketing, Commercial Banking, and Corporate Finance insist on MBA for senior-level administrative roles.
For many, an Online MBA degree is a planned investment. This is true because an Online MBA guarantees high returns in a short period. Over time, the growth and allowances for management positions have become attractive. As per Payscale, the average salary of MBA professionals is INR 821k per year.

The Online MBA degree is suitable for various industries and professions. Participants have positions in virtually every area of ​​the industry. However, most students like to pursue careers in prominent areas in technology-driven businesses.
Preparing for admission to the Online MBA program offers a wider business perspective. Such participants have made significant contributions in their fields. They are emerging leaders in the workforce who face challenges and excel professionally.
Flexible Business Programs
Online MBA courses in India are designed based on market demand and suitability for working professionals. In addition to the traditional 2-year degree programs, Online MBA, executive, certificate, and summer programs are available. Online programs are the most preferred mode for working professionals. A Republic World report states, 97% of Executive MBA graduate students have more than 13 years of work experience.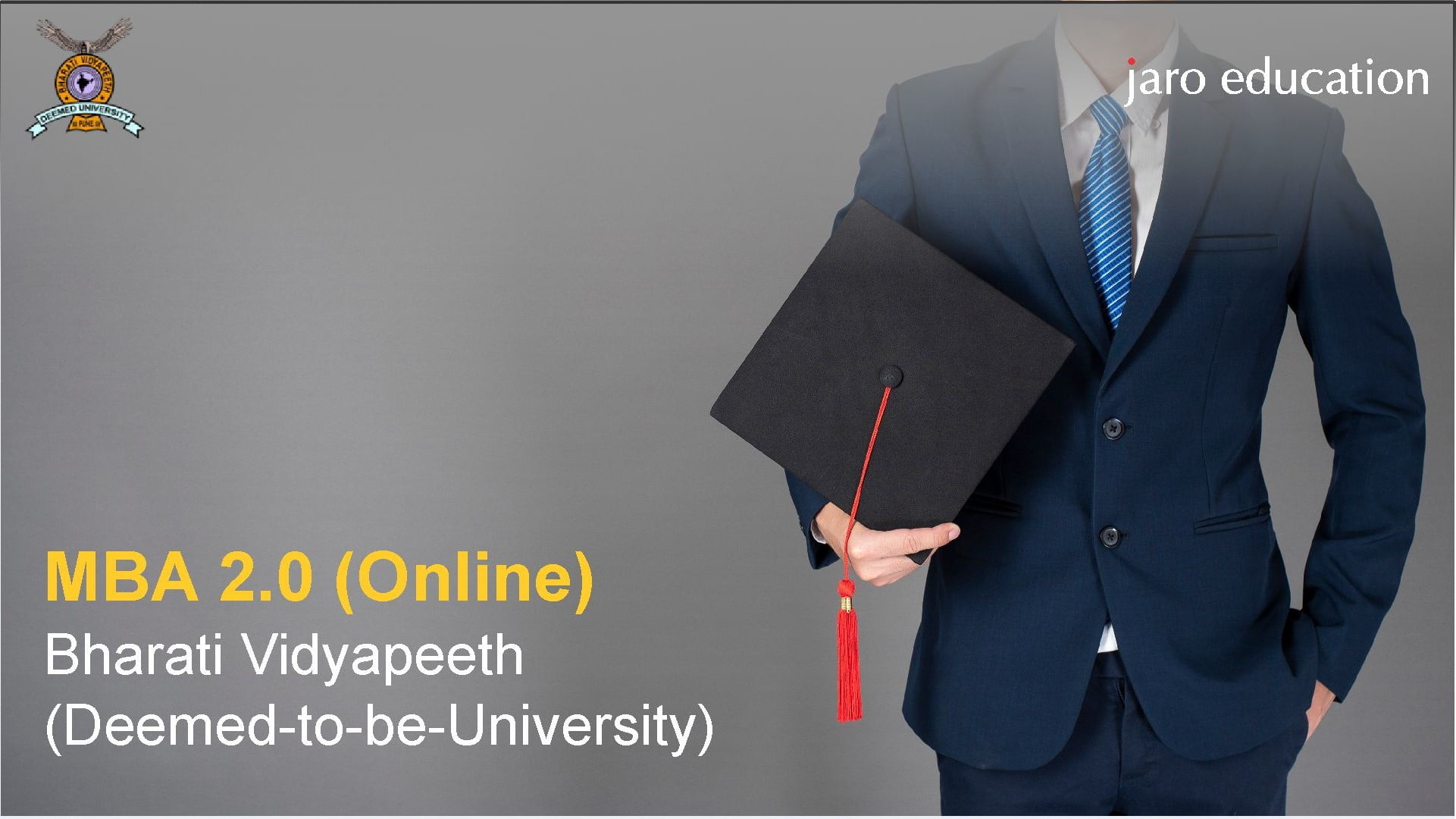 Online MBA Programs Generate Entrepreneurs
An Online MBA program helps participants advance their career goals and enhance their skill sets. Some people choose to do an Online MBA because they want to be a corporate executive or a C-level executive, while others want to be entrepreneurs. MBA graduates are more likely to be successful as entrepreneurs than non-MBAs.
Online MBA Offers Specialist Skills
The Online MBA program teaches students analytical skills, long-term strategic thinking, networking, and leadership skills. Also, they acquire problem-solving and interpersonal skills.
The Best Online MBA Program by BVDU
The Online Masters in Business Administration by Bharati Vidyapeeth Deemed to be University (BVDU), a globally recognized Online MBA degree, offers a core curriculum similar to regular campus courses. This is the best option for aspiring business and management leaders, mid-level managers looking to upgrade, and working professionals looking to benefit from an Online MBA.
After getting an MBA degree online, students are prepared to face challenges in the workplace. Online MBA degrees are useful in a variety of industries. While some other degrees are only specific to certain industries, Online MBAs are universally accepted in many fields locally and internationally. The Online MBA degree is at the top of the internationally recognized professional qualifications.
Many large companies offer to pay the fee of an Online MBA degree to encourage promising executives to enroll. Many Fortune 100 companies will pay their most promising employees to get an MBA. Most employers in the private sector pay for or subsidize the cost of the Online MBA program.
Once you select the right Online MBA course, you are ready for the management field. By joining the best course, you certainly get great opportunities, attractive salary increments, promotions, and professional recognition.