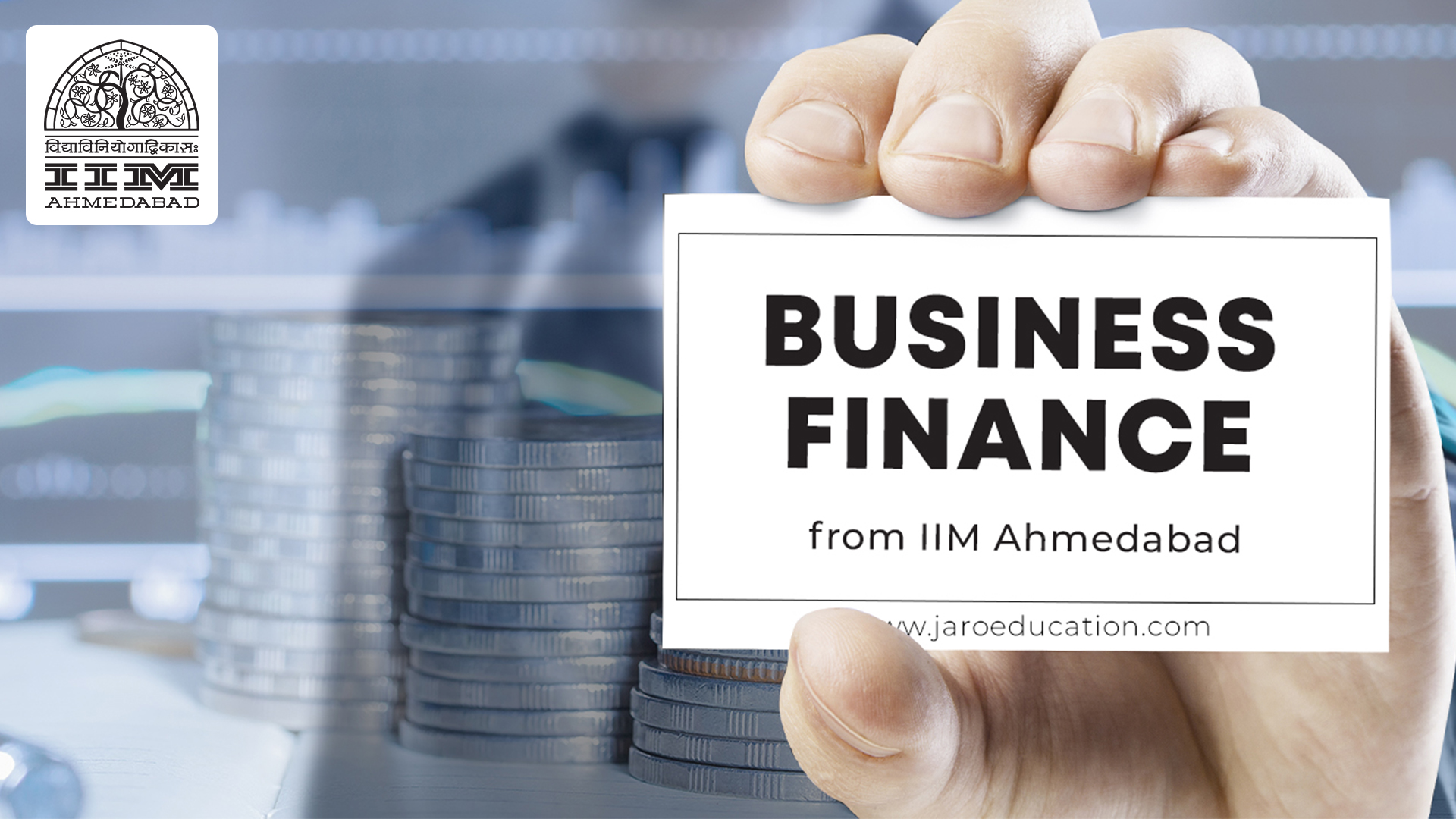 Business Finance is essentially the study of numerical factors affecting the operations of a business. These numbers can be figures related to the revenue, assets, credit flow, future projections, mergers, takeovers and every other financial aspect that influences the sustainability and earning capacity of the organisation. This close affinity to numbers and a skillset involving risk projections and strategic thinking, thus makes Business Finance one of the most sought after career options for young professionals globally.
Aspiring students, desiring to learn business finance can pursue a number of business and finance courses offered by business schools at the graduate and postgraduate levels. However, if you are a working professional who has missed the student bus, need not worry! Digital education is becoming the norm in India, and leading Edtech portals have now tied up with eminent global universities to bring to candidates business finance courses for working professionals that are self-paced and wholly online. These courses are intricately designed by some of the most respected faculties in the management domain and provide students with skills and knowledge that is in every way at par with the courses offered by traditional B-schools. Especially with the pandemic in full force, aspiring students can learn business finance through online courses too.
While there are a number of options when looking for a business finance course online, when finally choosing one, you must pay close attention to some of the essential factors mentioned below:
1. The Reputation of the Institute:
Since the online learning boom, the internet is flooded with Edtech portals offering a bouquet of different kinds of courses. Though online education has finally made inroads with many corporates in India and the world, the credibility of virtual degrees is still questioned. Hence, before investing your time and money in a program, you must thoroughly research about the institute, their history, faculty, review online, and its authority amongst the employer circles of your target job role to avoid any errors of judgement. You will be investing your money, time and energy in this, so be smart and make effective decisions.
2. Course Structure:
Remains one of the most sought after jobs in the country. A dream both from a salary perspective and level of finance proficiency you will gain as you work.
a. Business Finance
Business Finance courses for working professionals are designed, keeping in mind the audience they are catering to. Hence, a good business finance course online should ideally have a self-paced structure with lots of video tutorials and activities that are interactive but not time-bound. The course should also thoroughly cover the entire business finance syllabus offered by any traditional program of the same level. Further before enrolling, you must also ensure the program leaves you with a well-rounded knowledge of the subject, thereby substantially increasing your skills and employability.
3. University Affiliation:
Online courses are affiliated to a number of universities globally. These universities offer candidates pursuing the business finance course online, continued support, peer review and interactive webinar opportunities and a lot of other experiential-based learning that greatly adds to the value of the program. For example, The Business Finance program offered by Jaro Education is offered in affiliation with IIM – Ahmedabad. IIM-A as we all know, is one of the leading business schools in India, and thus offers students of Jaro Education exclusive opportunities and training modules designed by the university themselves.
4. Level of Interaction:
A one-way program, swamped with videos and study material without any interaction or discussion forum will do no good for the growth of the student. Hence, a good business finance program for working professionals must have an active peer review and a discussion forum where students are interacting with each other and discussing everyday experiences throughout the learning curve. This helps them learn from each other's experiences and gain more knowledge, and then books can merely offer.
4. Cost and Payment Options:
Since most of the business finance courses online are targeted at working professionals, the program should be reasonably priced with sufficient payment options like EMIs and student loan facilities easily available. Moreover, the course should be priced in a way that provides value to the candidate and should pack maximum things at a minimum price.
Conclusion
Out of all the business finance courses available for working professionals, deciding upon the best one is quite a subjective choice. While there are many options available, the best one out of them completely depends on the motive and end goal of the student pursuing it. However, the pointers above are fairly indicative of the qualities that a good and reasonable business finance course online should cover. This being said, the business finance course for working professionals offered by Jaro Education in affiliation with IIM- Ahmedabad has designed its courses specifically keeping the above factors in mind and thus ends up providing one of the highest levels of value addition to the existing degree docket of the candidate.