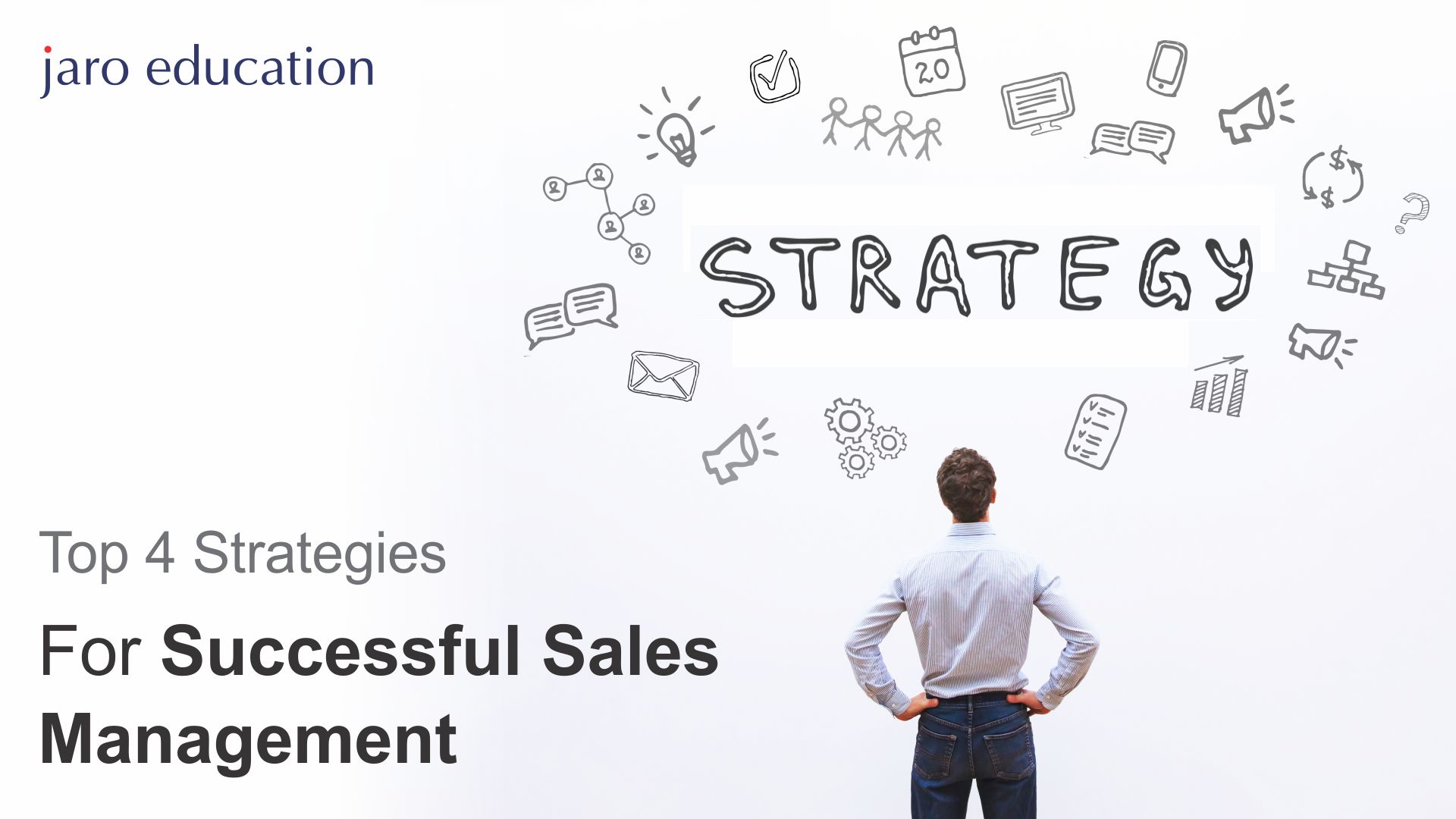 Introduction
Maximizing sales is the target of most organizations for which they provide unlimited incentives to their excelling sales personnel. Is it easier to become the best sales employee and manage sales efficiently? Well, the Strategic Sales Management and New Age Marketing Course at IIM Kozhikode will make it a cakewalk for you!
Sales management involves meeting the sales target by employing effective planning, budgeting, and leadership. It is one of the prime functions in any organization directly associated with revenue and recognition. Sales management courses help pave a clear path to accomplish these goals and achieve success in an organization. Strategic Sales Management and New Age Marketing is a course offered by IIM Kozhikode that teaches its students Strategic Sales Management and Marketing Management to excel in their careers. Under this course, one can learn how to effectively drive sales, draft new-age successful marketing strategies, and lead the company towards recognition and higher turnover.
Even though every firm follows a set of unique principles, some relevant schemes can help them boost their sales. These approaches help create a foolproof structure and plan orderly in the organization. The best strategic sales management techniques that have catered to the need of multiple organizations across timelines are: 
One of the best ways to motivate the sales employees to strive for targets is to create a competitive environment. Define clear sales goals for the team and keep all the employees in the sales department on track with the development of other employees for healthy competition. Even though the employees in the sales department are always competitive, giving bonuses and rewards to the winner would keep everyone on their toes performing their best.
The Strategic Sales Management and New Age Marketing course curriculum help provide sales management insights by implementing a competitive spirit and motivation. 
Providing one-to-one coaching
Coaching is the primary aspect to get the desired results from the employees in a company. With the help of training, the sales team will better realize the goals, become more effective and confident. Further, taking updates on the progress made by the employees would help the entire team stay up to date, give a push to whoever needs it, and keep the employees motivated.
Providing beneficial tips either in person or via marketing management courses or sales and marketing courses like the Strategic Sales Management and New Age Marketing program from IIM Kozhikode can significantly aid this process. It is essential to guide the employees on their next steps to get the maximum output and encourage their best performance. 
Using technology to your benefit
Technological advancements have done a great deal in simplifying the sales management process. One example of understanding the advantage of technology is the cloud-based CRM that makes collaborations easier by keeping a tab of calls and clients. 
The Strategic Sales Management and New Age Marketing course teaches how to use software to ease operations. Further, students can better understand sales acceleration, sales management, data network, sales gamification, and sales analytics to facilitate managing sales. 
Recognizing the barriers to success
By timely identifying the roadblocks in sales proceeds, it becomes easier to accomplish the targets. These barriers might include fear of rejection from cold calls, poor communication between the sales employee and the client, or inadequate marketing and social media strategies. The Strategic Sales Management and New Age Marketing curriculum help employees to identify these barriers and tackle them in the best possible way.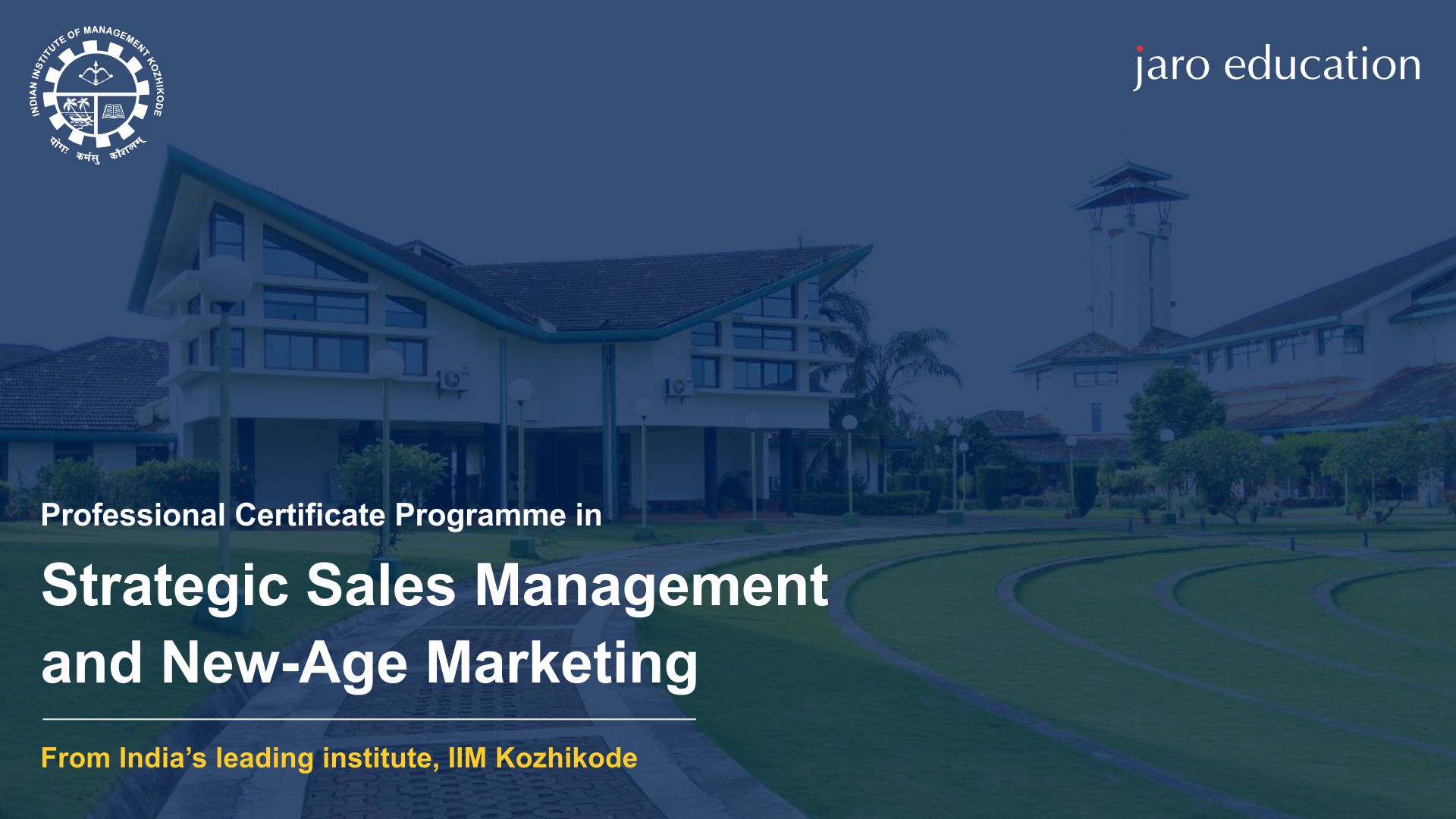 You might miss several potential leads if you fail to recognize these barriers and get past them, ultimately affecting your sales target. Therefore, even though managing the sales team and shooting the sales might seem difficult initially, proceeding with the right strategies and planning well in advance will do the trick. One can witness significant results by implementing strategic sales management in no time. There is a better chance of accomplishing the set targets with a renovated structure and plan. The only two requirements for exceeding the sales target are staying in line with sales management and hiring competent professionals. 
The Strategic Sales Management and New Age Marketing course by IIM Kozhikode vouches to help students gain theoretical and practical knowledge. This allows them to excel in their jobs and get a good head start into their professional careers. The course certification highlights the strong understanding of the sales market and familiarity with the new-age marketing strategy that is important for every organization. It helps get a step forward compared with other students and employees to land a better package and get better appraisals in the long run.
Further, it helps handle the marketing strategies and understand the overall brand development for enhanced outputs. This course is beneficial for working professionals in sales and marketing who feel their growth has come to a halt.
Planning your next masterstroke that gets you employed where you want and take a leap in your career?
Enroll yourself in the Strategic Sales Management and New Age Marketing Programme from IIM Kozhikode, and take a step forward towards your professional triumph! 
Leap new bounds with great success in your career by subscribing to our innovative blog and staying updated regarding crucial strategic management courses and online marketing courses.