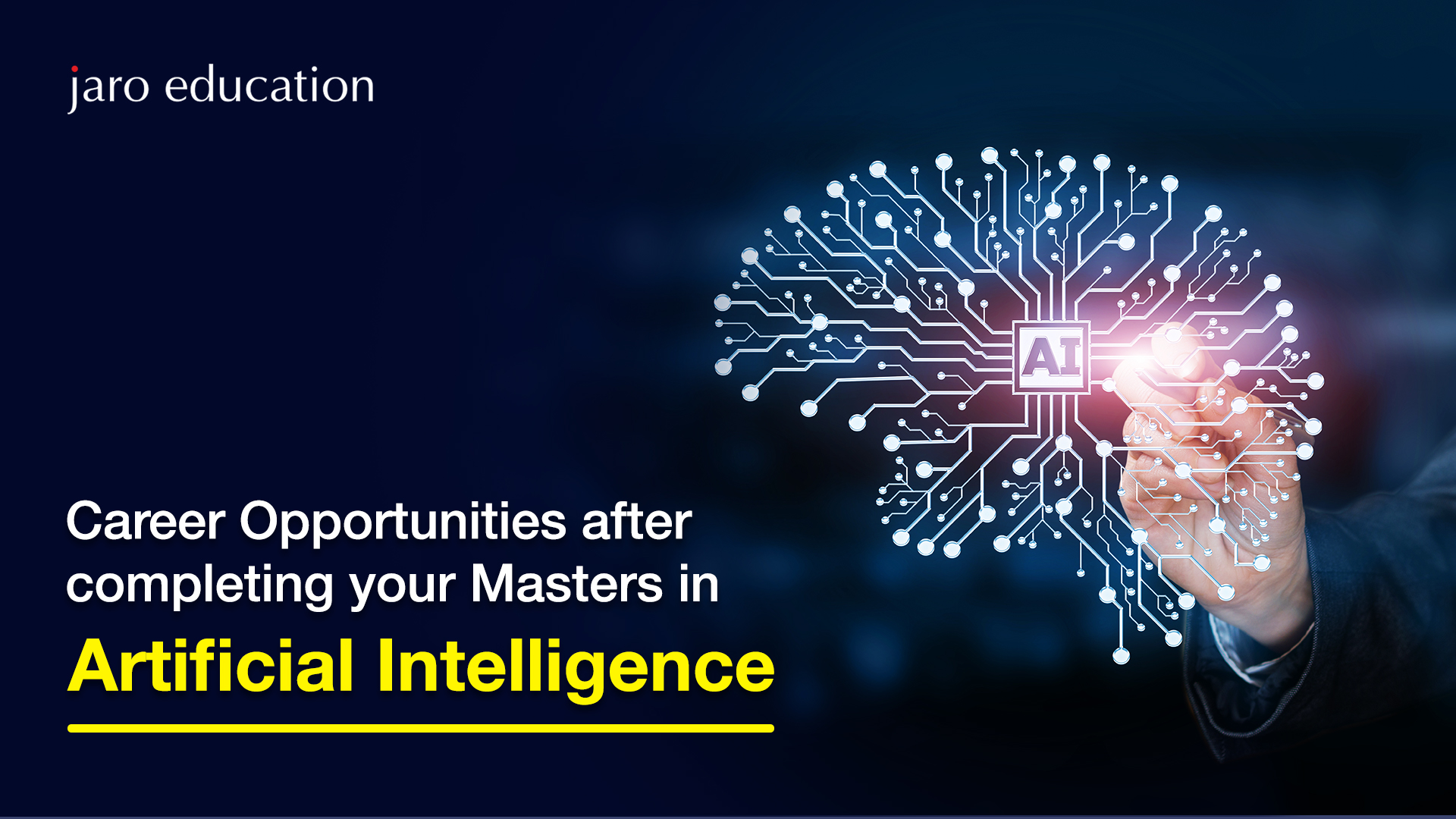 Artificial Intelligence is one of the booming domains in today's changing times. With its growing popularity and traction, there has been a surge in its applications in various fields. From recommending products of our choice for e-shopping to assisting us virtually with all that we need, there's no doubt AI has made our lives simpler and easier. Besides, AI has also streamlined business processes and has become a crucial part across industries. Several sectors, including education, health care, e-commerce, food–tech, manufacturing, logistics and transportation, entertainment, and many more, use Artificial intelligence in their operation. 
Explore Career Opportunities with a Master of Science in Artificial Intelligence
Career opportunities in AI have multiplied in the past few years and are expected to increase further in the years to come. Candidates possessing suitable academic qualifications in AI have ample opportunities for a flourishing career in this field.
Holding a Master's degree in AI can take your career to new heights. Graduates with a strong technical background and knowledge of advanced mathematics and programming in Python are best suited for M.Sc. in AI. Pursuing a Master of Science in Artificial Intelligence degree from globally recognised universities, such as the IU International University Of Applied Sciences – Germany (IU) and London South Bank University (LSBU) will expose you to international career prospects. The option of a dual degree allows you to graduate with a German and a British degree.
Completing your Artificial Intelligence master degree makes you competent and eligible for a wide range of career opportunities, including lead roles in management. Among several roles, let us look at a few.
Data Scientists' responsibility is to collect and analyse large volumes of data. It also involves interpreting data to identify customer behaviour and market trends. 
AI Scientist or AI Engineer
AI Scientists' responsibilities include designing AI-based systems, programming complex algorithms to mimic human intellect. AI Scientists collaborate with software engineers to develop AI and ML technologies such as Automated decision systems and intelligent assistant systems.
The role of research scientists is to analyse and research extensively to develop new AI systems and explore new ways to solve problems. They deal with applications of machine learning.
Interaction Designers' responsibility is to define the product interactions as per the customer goals. They develop product information architecture by compiling business requirements and technical data.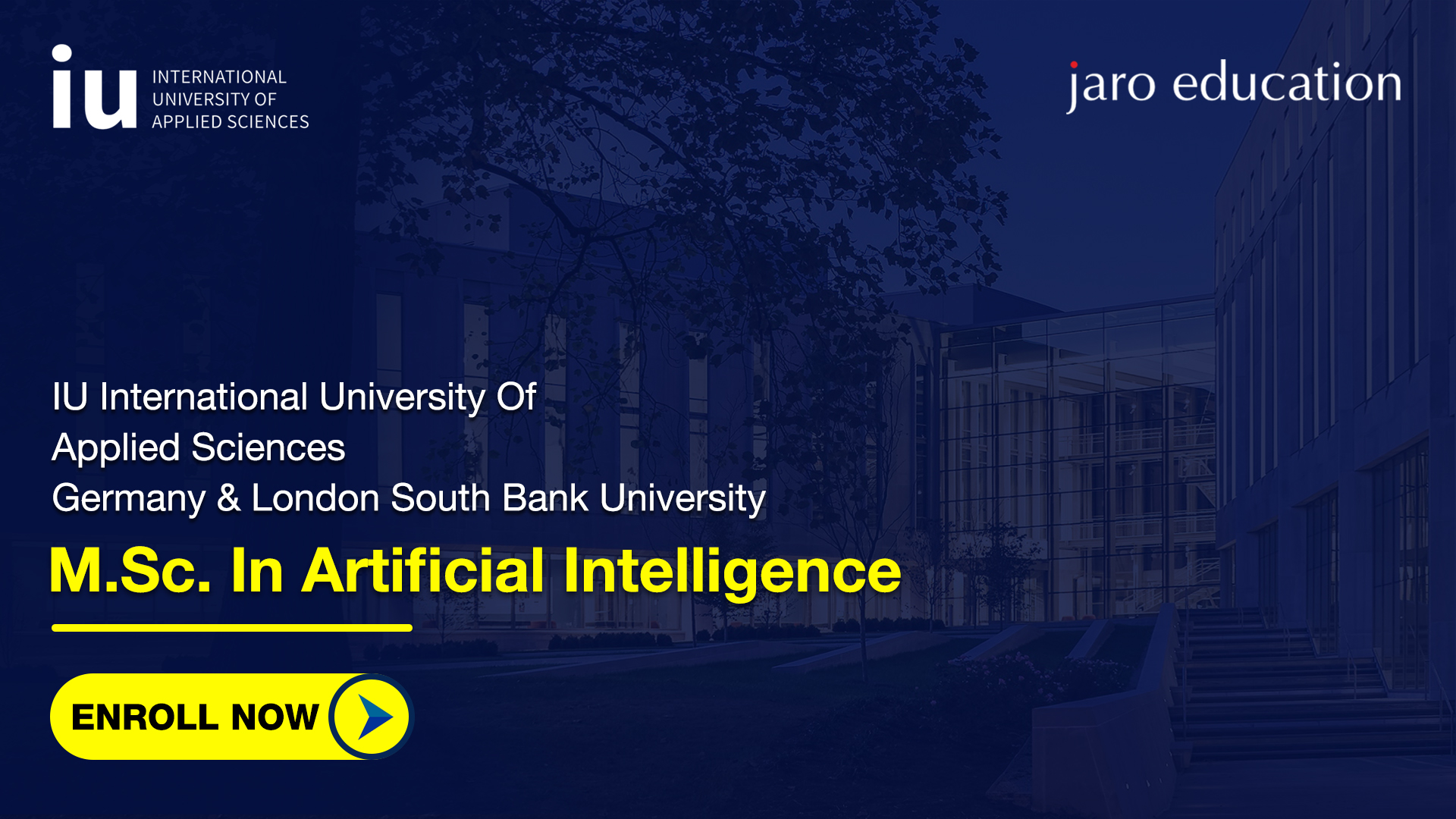 Frequently Asked Questions (FAQ)
Is Mathematics important for courses in Artificial Intelligence? 
Mathematics and Artificial Intelligence go hand in hand. Generating AI models and addressing the associated challenges require a strong foundation in mathematics. Math enhances logical reasoning and analytical skills and attention to detail. These skills are much required to master Artificial Intelligence.
What is the eligibility for an Artificial Intelligence Master's programme? 
To pursue M.Sc. in Artificial Intelligence, you must have a graduation in stream – Science. However, possessing knowledge of Advanced Mathematics and programming in Python will add to your advantage. Besides, candidates with a three-year UG degree must have at least two years of work experience, and for those who have completed four years of graduation, a minimum of one year of work experience is required. 
What can I do with a M.Sc. in Artificial Intelligence? 
With an M.Sc. in Artificial Intelligence, you get comprehensive knowledge and training about Artificial Intelligence, Machine Learning, and the associated tools and technology. An M.Sc. in AI helps you gain the required competence and expertise in the field, enabling you to enhance your professional growth. 
With an M.Sc. in Artificial Intelligence, you can accelerate your business growth and expand its frontiers. Completing M.Sc. in Artificial Intelligence from accredited universities such as the IU International University of Applied Sciences – London South Bank University will open doors for career opportunities in reputed companies within the country and abroad. 
What are the jobs available after receiving a Master of Science degree in Artificial Intelligence?
A master's degree in AI would open doors to a thriving career path in the tech industry. With Master of Science degree in Artificial Intelligence, you stand a good chance of being placed in job roles such as AI Interaction Designer, Al Data Scientist, Big data engineer, Machine Learning Engineer, AI Data Analyst, Computer and Information Research Scientists, Software Engineer, and many more in leading companies. 
In conclusion, pursuing a master's degree in Artificial Intelligences boosts your chance of accelerating your career growth. Enrolling in the M.Sc. in Artificial Intelligence program from the IU International University of Applied Sciences and London South Bank University can be the first step towards fast-tracking your professional success. Why wait? Enroll for the M.Sc. Artificial Intelligence program today! You can reach out to the Jaro Education's program expert to understand course details such as the program curriculum, fee, duration, etc.