Bachelor of Computer Applications
Specialisation in Data Science (BCA - DS)
SRM IST
Directorate of Online Education
Headstart your career in computer technology by pursuing a Bachelor of Computer Applications (BCA) degree from a premier university in India- SRM Institute of Science and Technology Directorate of Online Education. This rigorous degree has an industry-focused curriculum imparting in-depth knowledge of computer applications, information technology theory, and programming practice by exposing them to various domains like Python, Artificial Intelligence, Statistics with R, Machine Learning, Data Visualisation and Programming Analytics. 
Open doors of new possibilities to transform this ever-growing and diverse IT industry. SRM IST Directorate of Online Education – Online BCA degree specialization in Data Science will enhance your ability to accelerate using data visualisation methodologies and new-age techniques.

NAAC A+ Accredited University & UGC Approved Degree

Top-Tier Faculty from SRM IST

Online Global Classrooms Available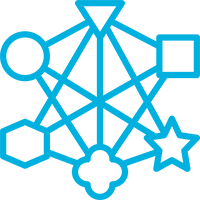 Opportunities to Network with Peers and Industry Leaders
For Indian Candidates
10+2 (Higher secondary) with mathematics/business maths/statistics/allied mathematics as one of the core subjects (OR) Diploma in Engineering (10+3 / 10+2 +2 pattern) recognized by government/competent authority The minimum percentage of marks / Cumulative Grade Point Average (CGPA) required to be eligible for admission will be prescribed by the Admission Committee of DOE.((Minimum aggregate of 50%).
At the time of Admission process, a candidate should have appeared/passed in the qualifying higher secondary examinations.
Applicant must possess enough knowledge and understanding of the English Language.
For International Candidates
Secondary School Certificate (Completing 10 years of formal schooling. Diploma will not be acceptable).
Senior Secondary School Certificate (Completing 12 years of formal schooling. Diploma will not be acceptable).
Certificate of Equivalence from Association of Indian Universities (required by any student with foreign education for applying to any university in India.
Must be versatile and prolific in the English language.
Career Prospect after Online BCA
Operations Executives
Database Administrators in IT-enabled service sectors
System Analysts & Data Analysts
Web Application Developers
Software Testing
Consultants
Network System Developers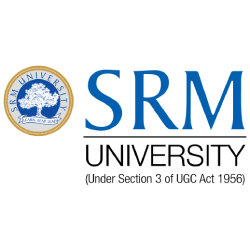 SRM Institute of Science and Technology (SRM IST) is a top-ranking and highly trusted institution in India. It provides education primarily to four campuses, Kattankulathur, Ramapuram and Vadpalani in Chennai, India. Although it was first established in 1985 by its Chancellor Dr T R Paarivendhar, it has come this far in just 37 years. There are currently 55000 students on campus with 3200 faculty members.
The Institution has moved up through international alliances and collaborative initiatives to achieve global excellence. The SRM Institute of Science and Technology's International Advisory Board (IAB) is actively involved in building a strong international dimension in Teaching-Learning Process and Research, which creates avenues for research and successful careers. The SRM IST is also engaged in technology-driven initiatives which have made learning a very enriching experience. Over 550 students have been sponsored to 35 foreign Universities like MIT, Carnegie Mellon, UC Davis, Warwick and Western Australia under the Semester Abroad Programme. The Institute now enjoys an unsurpassed reputation in academia and corporate circles as a preferred talent source and as a world-class learning institution.
SRM IST Directorate of Online Education will award an online Bachelor of Computer Applications with a Specialization in Data Science degree to those who successfully complete the prescribed course of study and meet all other academic requirements.
Tution fee per semester (INR)
Jaro Expedite - Career Booster
Get personalised career pathing from experts to chart out the best opportunities.
Obtain specific, personalised inputs on your resume structure and content.
Receive one-on-one mock interviews conducted by industry mentors and detailed feedback after an interview.
Get an opportunity to interview for 300+ hiring companies partnered with jaro Education.
Build 21st-Century Skill set to Gain Career Edge in the VUCA World
Learn from the best minds and eminent faculty to become the next industry expert.
By clicking Start Application, you agree to our terms and conditions and our privacy policy.
Frequently Asked Questions