Executive MBA
Dayananda Sagar University
The dynamic business world of today demands for an individual to upskill and stay relevant at every step of their career. There is a dire need of postsecondary education to build a workforce of the highest quality. The 17 Months, E-MBA by Dayananda Sagar University is the key to a sustainable career development in the field of management. The program is designed specifically to suit the working professionals with flexible online classes and alternate weekend on-campus sessions which can be availed from remote locations too, helping them scale up in their corporate roles at their convenience.

Accelerated, Interactive, Self-Paced Learning

Guidance from Industry Leaders and Subject Experts

11 Specializations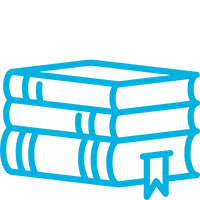 Contemporary and Progressive Curriculum

Capstone Project

Flexible Online Classes (Recorded Lectures Through LMS)

Immersive On-Campus Classes
DSU Executive MBA Course Eligibility
3/4 years graduation degree holders from recognised universities.
Minimum 1 year of fulltime work experience.
DSU Executive MBA Course Content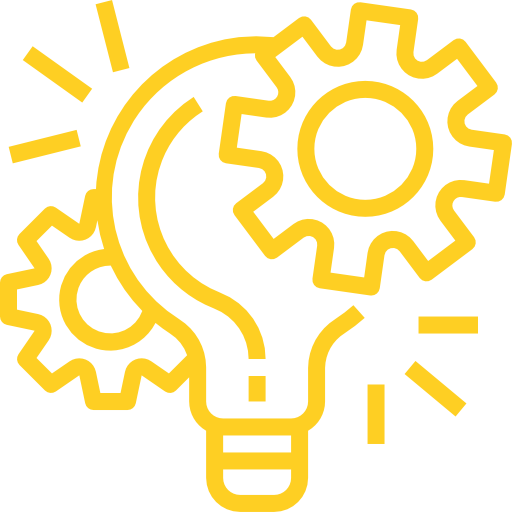 About Dayananda Sagar University (DSU)
Dayananda Sagar University (DSU) located in Bangalore, Karnataka was founded in 2014. Inspired by the legacy of Dayananda Sagar Institutions which spans over 6 decades, DSU stands for imparting quality higher education. The DSU is a co-educational higher education institution that is officially accredited and recognised by the University Grants Commission, India. The institute has an ethos of providing quality education to every Indian who aspires to pursue higher education. Dayananda Sagar University aims to create an environment of innovation through modern and state-of-the-art infrastructure with its 25,000 sq. ft. campus. It is dedicated to being a hub of innovation with an unmatched learning ecosystem for its students. DSU has topped the academic charts in all areas of knowledge and acquired unparalleled accomplishments.
Reasons to choose Dayananda Sagar University
Faculties from Global B-schools like MIT Sloan, Columbia & Carlson.
Contemporary learning modules like Business Analytics, Entrepreneurship & Innovation that makes you future-ready.
Live project for optimum learning.
Alumni from Google, Amazon, Goldman Sachs, etc.
Peer networking for varied industry experience.
Ranked No. 4 Among New Universities by Karnataka State University Rating Framework (KSURF).
Ranked as the best Emerging University in South India for 2019 by ASSOCHAM.
UGC Approved.
Global Business
Marketing Management
Operations Management
Project Management
Business Analytics
Financial Management
Entrepreneurship & Innovation Management
Information Technology Management
Logistics & Supply Chain Management
Human Resource Management
Product Management
Executive MBA – Dayananda Sagar University, Bengaluru for those who successfully complete the prescribed course of study and fulfill all other academic requirements.
Examination Fee (16×1250)
INR 20,000
Library Fee/Infrastructure
INR 2,000
Total Program Fee
INR 2,25,000
1st Instalment Within 1 Month of the Admission
INR 26,000/-
2nd Installment
INR 45,000/-
3rd Installment
INR 45,000/-
4th Installment
INR 45,000/-
5th Installment
INR 42,000/-
Let's Read What Our Learners
Have to Say About
Our Program
Through this journey, I have discovered a whole new range of skills and interests. The Executive MBA program at DSU is perfectly crafted for any busy professional looking to develop their business skills and accelerate their career. This program is carefully curated by highly knowledgeable academicians and industry experts and strives to improve working professionals to be better managers. I could maintain my work-life balance with very flexible schedules and exam patterns!!
The Executive MBA program at Dayananda Sagar University was excellent with experienced and outstanding professors and superbly crafted program. The case study from top business schools were extremely useful for understanding management concepts. Along with great infrastructure, the fees is affordable.
It was a huge career stride for me to upskill with DSU. It is a leading institution and their EMBA program is extremely manageable and has professors' personal attention and mentorship with easy accessibility. It provides a perfect opportunity to gain knowledge and confidence to better managers and develop transferable skills and core competencies as the program is carefully designed by experienced faculty and industry experts.
It seems we can't find what you're looking for.
Jaro Expedite - Career Booster
Get personalised career pathing from experts to chart out the best opportunities.
Obtain specific, personalised inputs on your resume structure and content.
Receive one-on-one mock interviews conducted by industry mentors and detailed feedback after an interview.
Get an opportunity to interview for 300+ hiring companies partnered with jaro Education.
Build 21st-Century Skill set to Gain Career Edge in the VUCA World
Learn from the best minds and eminent faculty to become the next industry expert.
By clicking Start Application, you agree to our terms and conditions and our privacy policy.
Frequently Asked Questions