e

Post Graduate Diploma in Advanced Business Analytics (

e

PGD-ABA)
Hybrid Learning
(Live Online + Campus Immersion)
With the deluge of digital data, data-driven decision-making has now become an integral part of every organization. The ePost Graduate Diploma in Advanced Business Analytics (ePGD-ABA) programme provides a rigorous framework for transforming the data into insights for effective business decision-making. It is designed to empower professionals to ask the right questions, address them with the analysis of the right kind of data, and finally drive the decisions with the insights gained from the analysis. It builds on IIMA's legacy of exceptional academic rigor combined with a focus on application to the real world.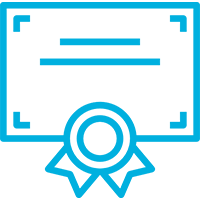 Certification of Completion in ePost Graduate Diploma in Advanced Business Analytics - IIMA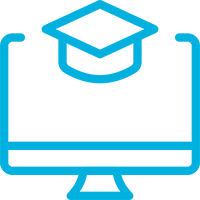 Prestigious Alumni Status of IIMA

Mentorship by IIMA faculty and industry experts

21 Days of Campus Immersion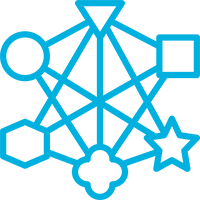 Exposure to analytics tools and techniques
Minimum of 2 years of work experience (preferably in the domain of business analytics); the experience criterion may be waived for candidates with exceptional academic qualifications.
Bachelor's degree holders with strong quantitative and analytical problem-solving skills.
A valid test score (GMAT/GRE/CAT/GATE or the ePGD-ABA qualifying-cum-aptitude test).


Hands-on Exercises and
Project Assignments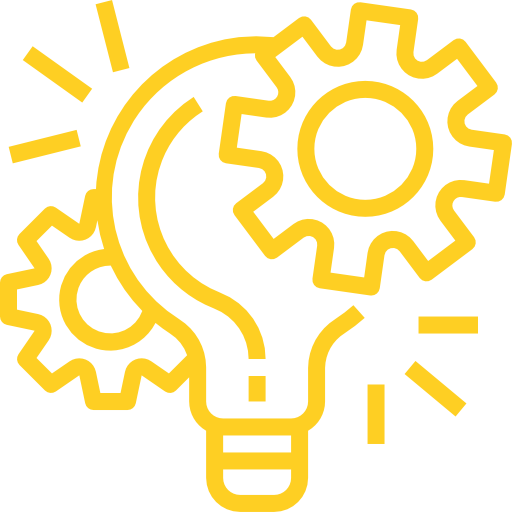 Self-learning, Role play
and Simulations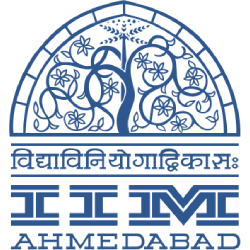 Indian Institute of Management Ahmedabad (IIM Ahmedabad) is the world's leading public business school established in 1961 and located in Ahmedabad, Gujarat, India. Over the 60 years of its existence, it has been acknowledged for its exemplary contributions to scholarship, practice and policy through its distinctive teaching, high-quality research, nurturing future leaders, supporting industry, government, social enterprise and creating a progressive impact on society.
Over the years, IIMA's academically superior, market-driven, and socially impactful programmes, have earned a high reputation and acclaim globally. It became the first Indian institution to receive international accreditation from EQUIS.  The institute also is placed first in the Government of India's National Institutional Ranking Framework (NIRF), India Rankings 2022.
39th
FT Executive Education Rankings Business Standard 2022
1st
NIRF – Management Category 2022
Eligible participants will receive a certificate of completion in Strategic Management from IIM Ahmedabad at the end of the Programme, subject to fulfilment of attaining an overall 80% attendance.
"I always knew that this was going to be a rigorous course and it really lived up to the expectation. Even with all external challenges and so much uncertainty, IIMA made sure that the quality of course content, delivery and rigour lives up to IIMA brand. I never felt missing the classroom experience, even though classes were running in D2D (Direct to Devive) mode. This course is an amalgamation of foundational statistics, data analytics techniques and business applications. I really learned 'WHY' and 'HOW' part of business analytics rather than just knowing 'WHAT' technique to apply. This course has all the elements to make a great business professional out of you, who knows how to employ data to make right decisions."
"Like other long-duration academic programmes of IIMA, the ePGD-ABA unequivocally stands out for its rigour, quality, and closely monitored by the in-house faculty of the institute has elevated the quality of the programme to a truly world-class level. In every course, besides hands-on application/implementation, a very strong emphasis was laid on an in-depth understanding of the theoretical/mathematical subtleties underpinning the models & algorithms. This was further supplemented by rich in-class discussion & presentation. In nutshell, the last 16 months for me, had been a transformational academic experience, which I believe, not only will give a strong impetus to my future career progressions but also will shape my contributions in this field."
"I chose to do the ePGD-ABA programme at that point in my career when I needed to develop the right mind set and skills to be an exceptional Analytics Professionals, and the programme precisely helped me achieve that. The course design makes it much easier to connect the dots as the programme progresses. It has helped me in gradually applying these ideas at work alongside the programme. My biggest takeaway is developing a business problem-solving acumen through courses that discuss analytics use cases under various domains like finance, operations, marketing, strategy, and HR. It gave me the confidence that I can build solutions and products that tackle any real-life business problem."
"The ePGD-ABA programme has helped me build a broad perspective. The course content was quite exhaustive, covering all the aspects of business analytics. The programme instructors were superb, and they were very sensitive to the batch's learning needs, given their diverse backgrounds, The live sessions were very interactive where queries were also answered. The assessments and assignments with midnight deadlines made the journey both challenging and exciting. I consider myself extremely fortunate to have been a part of IIM Ahmedabad's pioneer batch of the Advanced Business Analytics programme."
Total Programme Fee
INR 12,00,000/-
(including all applicable taxes)
Note : There will be options for educational loans from leading banks both public and private for the programme.
Sponsored Candidates : IIMA welcomes sponsored candidates (individual or in groups) from organisations looking to groom their employees in the frontier areas of applied analytics. The Human Resource and Learnings & Development teams are encouraged to get in touch with the ePGD-ABA office for more details.
Build 21st-Century Skill set to Gain Career Edge in the VUCA World
Learn from the best minds and eminent faculty to become the next industry expert.
By clicking Start Application, you agree to our terms and conditions and our privacy policy.
Frequently Asked Questions
© 2022 All Rights Reserved.