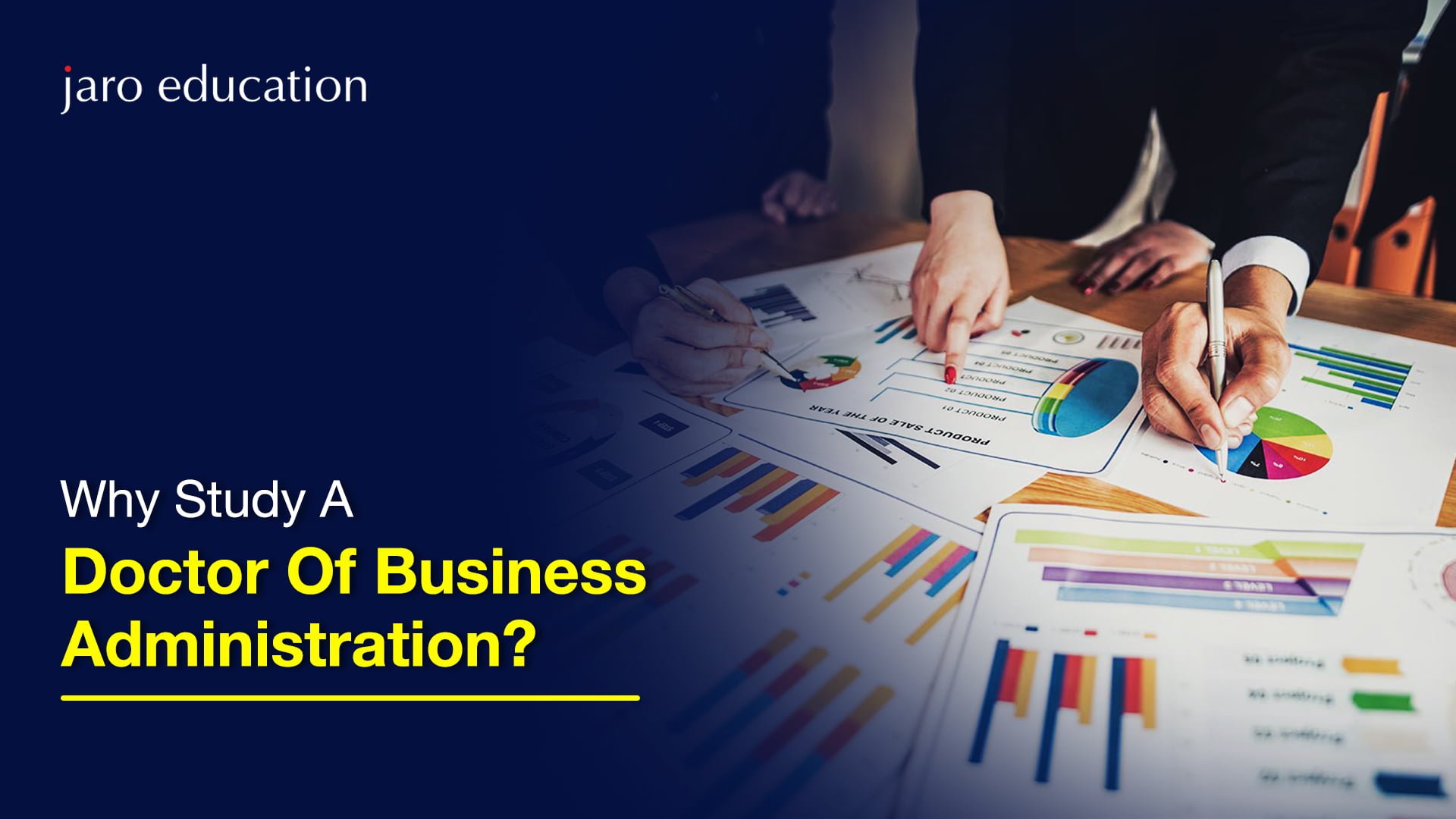 Doctor of Business Administration (DBA) is one of the most advanced postgraduate degrees in business and management education.
Not to be mistaken with a PhD, the DBA degree takes a more theoretical approach to education, combining teaching modules with independent study to focus on real-world business-oriented thinking that can be applied directly to company operations and management.
Following are the reasons why one should prefer DBA programs over other management degrees:
Broaden business interests and ambitions: The DBA degree is great for students who are more interested in business practice than theory, as online DBA programs allow you to focus on specific areas of research that will improve your own company's needs. If, on the other hand, you have a strong interest in not-for-profit management, corporate social responsibility, ethics, or any other aspect of business that you weren't able to study during your undergraduate or postgraduate studies, the DBA degree allows you to tailor your education to fit your interests, goals and ambitions.
Better career opportunities at top management or executive level: It assists managers and executives in becoming better users of practical knowledge to achieve professional progress and academic credentials as well as improve their organizations' performance and practices. Online DBA courses offer access to a network that can lead to a variety of career opportunities. As one develops advanced managerial skills intended for top management, executive, and leadership jobs, one gains a competitive advantage. 
Stay ahead of the crowd: A DBA program is often pursued by senior-level employees and executives who already have an MBA, a large amount of professional experience, and want to stand out even more. It reflects not only your commercial acumen but also your dedication to professional and personal development, as well as your willingness to go the extra mile for the organization.
Online DBA programs help you learn essential technological skills in a rapidly growing business environment: Data Analytics and Artificial Intelligence (AI), among other revolutionary technologies, are having a profound impact across all sectors and industries. This implies that business executives all over the world must learn to navigate the problems and opportunities such as the rapidly changing technological environment. The DBA degree gives applicants the tools they need to improve their hands-on expertise with these technologies and gain valuable business insights and experience. 
Now that we know the importance and reasons to study for a Doctor of Business Administration (DBA) let us discuss one of the best online DBA programs offered by the Swiss School of Management. 
Explore Doctor of Business Administration by Swiss School of Management
Stay ahead on a global scale with one of the world's best management schools, the Swiss School of Management. It's a recognized international institute of higher education dedicated to providing the highest quality education possible through personal development plans and one-on-one leadership, coaching, and innovative educational tools. By pursuing a two-year Doctor of Business Administration online from the Swiss School of Management, experienced professionals seeking executive management degrees can easily better their increments, open new pathways of promotion, and advancements to the C-Suite level of management.

Highlights of DBA Degree offered by Swiss School of Management
The Doctor of Business Administration online program is a practical and research-based degree designed to prepare experienced business and management professionals to broaden their knowledge in the modern business environment. Key highlights of the Doctor of Business Administration online program are:
A perfect blend of theoretical and practical knowledge that helps professionals develop essential managerial skills. 

Develop research abilities to find solutions to difficult business and management issues.

The

DBA degree

adheres to worldwide higher education standards and meets the requirements of the European Union's Higher Education Harmonization Process.

Provides professionals with new management information, practical skills, and business and management experience, allowing them to apply and test existing ideas and models.

To encourage interaction, lectures are provided live using a range of instructional approaches, such as practice exercises, case studies, and discussion forums.
Eligibility Criteria of Doctor of Business Administration Online Course
Candidates must have earned a Master's Degree from an officially recognized Higher Education Institution.

Graduates without a Master's Degree are allowed to apply for a

DBA degree

, but they must have earned another similar management degree that is directly comparable to a Postgraduate level degree.

Candidates must have completed a significant research endeavour at the university level, such as a dissertation or thesis.
Conclusion
The DBA degree by Swiss Management of School follows a practice-oriented learning paradigm that includes web-based learning, lectures, distant learning, blended learning and work-based learning. Students pursuing a Doctor of Business Administration online degree will learn how to explain rigorous research ideas, studies, and conclusions. 
If you fulfil the above-mentioned eligibility criteria, then you can apply for the DBA degree by Swiss Management of School. If you still have any other questions, get your doubts answered by management experts and experienced lecturers.