Why Is An Executive MBA Important To Your Career?
The Executive MBA (EMBA) is a business degree tailored for executives with extensive job experience. Executive MBA programmes give students the skills and abilities they need to progress in their professions to managerial or leadership positions. Dayananda Sagar University stands as a prominent and effective educational institution. Aspiring candidates can join DSU to study in its unique learning environment and become MBA Executives. 
The importance of Executive MBA
An EMBA is designed to educate an existing leader on how to be a more successful manager. A typical MBA may enable someone to join a management job, but an Executive MBA is designed to teach a contemporary leader to become a more successful manager. Executive education is a key vertical for the institution. It caters to working professionals by offering various programmes that enable executives to learn new skills and enhance their management abilities.
What does the course of Executive MBA include?
With a carefully curated programme curriculum that stresses technology, originality, and creativity, let's look forward to building and cultivating leadership and economic prowess in all students.
The DSU Executive MBA degree has a unique curriculum that permits working individuals to choose from 10 distinct functional specialisations. At the same time, it also allows them to grow holistically by engaging with impressive faculty members and diverse and culturally motivated work colleagues who represent the best organisations worldwide.
At the same time, minor courses give students a variety of skills and knowledge outside of their major fields. A minor course's goal is to offer a student a deeper understanding and competence in a subject that is outside of or complementary to their major. 
This breadth and depth of knowledge must be adequate for the student to comprehend the complexity and concerns that are important to the minor course and execute at a level that allows them to solve real-world problems and/or contribute to the field. DSU Executive MBA offers seven minors to choose from.
The Unique Teaching Methods
The institution has excellent infrastructure, including innovation centres, labs, incubation facilities, and facilitates an unrivalled start-up ecosystem. Our teachers understand what students ought to understand to become experts with an inventive and analytical attitude that drives them to the forefront of their areas. They focus on providing students with the resources they need to tackle the most difficult challenges.
Professors use the Socratic Method of inquiry and teaching to deliver lessons in a discussion format. Case studies are drawn from the world's top institutions, giving the learning a global flavour. Students may learn at their speed because of the program's flexibility.

What do students learn from this course?
Dayananda Sagar University's Executive MBA program focuses on improving students' communication and decision-making abilities. The course integrates the information, skills, and tools learned in the curriculum into a real-world business that students must develop.
MBA Executives flourish in their chosen careers by learning to cope, react, and control global business change while maintaining the highest ethical and professional standards. CEE (Center of Executive Education) interacts with industry and maintains programmes for working professionals, including degrees in business management, diploma, and training initiatives, with the Executive MBA programme serving as its flagship offering. The centre employs technology to offer working professionals more freedom and offers a blended learning method that is innovative and incredibly effective.
Online Executive MBA
The opportunity of earning credits for self-paced study while selecting from a selection of excellent courses from across the world makes learning incredibly fascinating. The programme of study includes an internship in a big organisation and concludes with a capstone project, preparing the student for a successful career.
The curriculum is designed to provide the Executive with a strong foundation in fundamental management skills, followed by a functional speciality of their choice. In this Online Executive MBA, a student can work on two things simultaneously in this programme.
Conclusion
Pursuing an Executive MBA program will provide participants with the ideal foundation. They can get a degree from an institution that enhancestheir key skills and become industry-ready.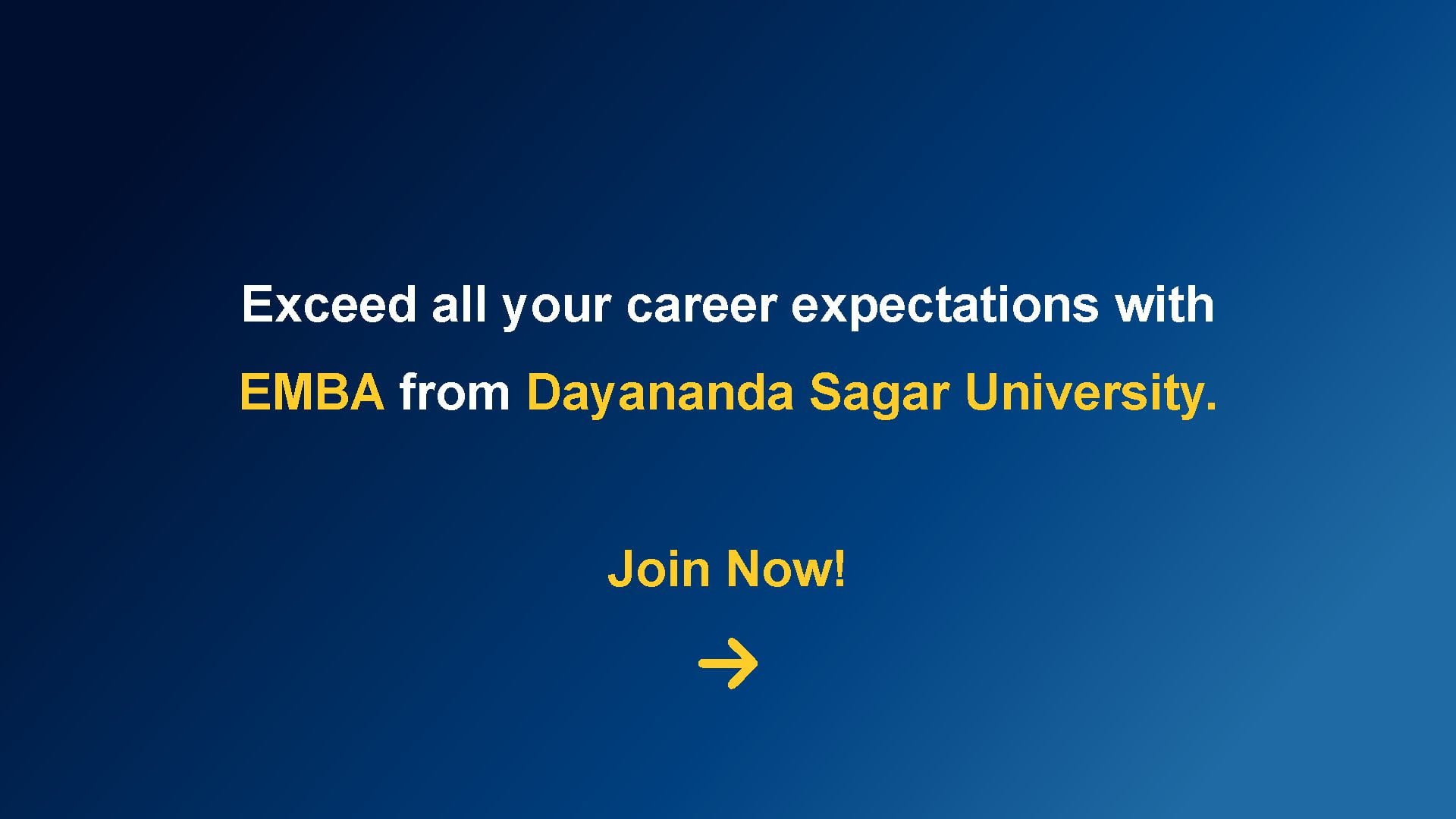 Nidhi Parikh
Senior Content Writer, Jaro Education
An advocate of Content marketing and PR specialist in domains such as EdTech, Data Science, Business Management, Digital Marketing, FinTech and much more. She thrives to dig into the nuances of programs, pedagogical and research models for presenting an ideal career prospect. The author wishes to advance racial equity, helping future leaders invest in the best educational foundation —drive transformational change to achieve the next critical step in their careers.