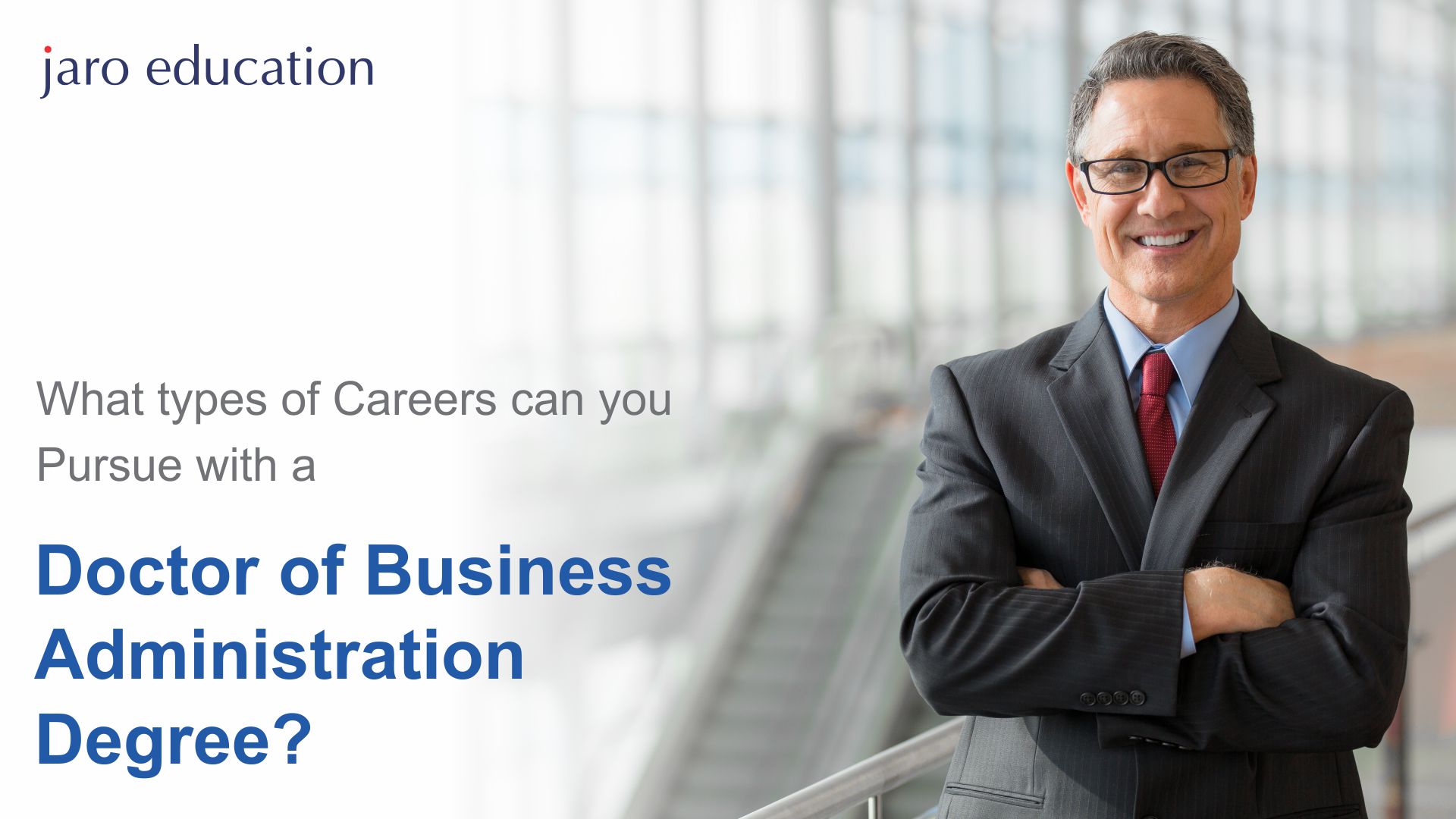 Introduction
Most working professionals dream about reaching the top echelons of the corporate ladder through sheer effort and consistent performance. However, with the abundance of experienced professionals in the job market. It sometimes becomes hard to stand out in the corporate crowd. Here is where a Doctor of Business Administration (DBA) degree can give you a head start for occupying the top positions in the corporate world.    
This doctoral program equips individuals with the skills and expertise needed to be seen as global change agents in the corporate, public sector, or academia. Using the critical knowledge gained through a DBA degree, individuals have risen to high positions in the business world, regardless of the exact industry. 
An exemplar program is the Doctor Of Business Administration (DBA) – Swiss School of Management, an Accredited International Institute recognized as the 4th best management school globally. 
Let's look at suitable careers for individuals who have earned their DBA degrees.
Prospective Careers for DBA Degree Holders
Leadership or C-suite positions
A DBA degree is increasingly seen as a secret sauce that can take working professionals to command positions in the corporate world. Companies are seen giving preference to professionals who come with both experience and impeccable academic credentials. A DBA program fundamentally prepares the professional for organizational leadership by examining correlations between leadership and management. It offers practical, nuanced insights into global business practices and teaches real-world skills to face business challenges, managerial ethical dilemmas, etc. As a result, companies are often on the lookout for DBA degree-holders, which fulfills a critical factor in leadership positions.
Management analyst/consultant
This position is responsible for conceiving and creating operations and procedures manuals to execute business operations seamlessly. An analyst draws upon their expertise from the DBA degree to:
Conduct organizational studies and evaluations

Design systems from scratch

Simplify existing workflows

Carry out measurement studies
A management analyst specializes in gathering data and developing solutions to alter systems and processes towards better efficiency.
If you are comfortable with the language of finance, then a DBA degree can make you eligible for numerous positions such as a finance manager, budget analyst, accountant, or auditor. In addition, candidates in a DBA program can step into the world of finance by specializing in subjects like international finance, entrepreneurial finance, and even law and compliance. The financial compensation for such positions is among the highest within the scientific and technical services industry.
Apart from being a respectable position, it is responsible for shaping the careers of future business leaders by teaching them how to expand their professional abilities and knowledge.
Professors teach in the field they specialized in during their Doctor of Business Administration degree. This role is far less hectic compared to that of a business leader. However, the position demands them to spearhead independent research, delve into existing theories and models, and publish trustworthy journal articles. These end up influencing the minds of business leaders from all industries. Primarily, a business professor paves the way for a business leader to approach and address real-life business problems in a novel, learned manner.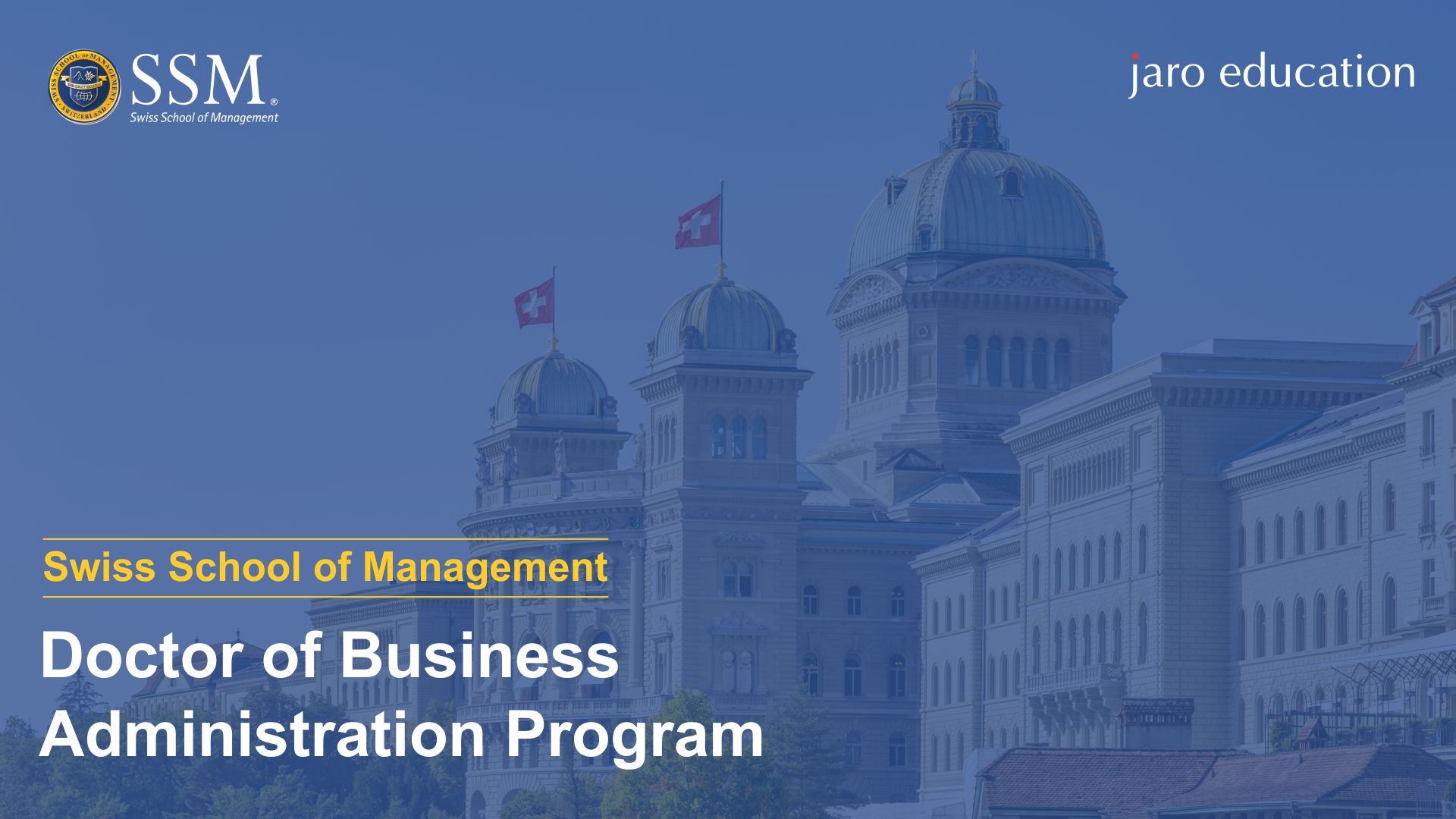 There are many business leaders without relevant academic qualifications. However, an entrepreneur with a DBA degree would propel their business the right way. They are then equipped with the tools to support their entrepreneurial spirit and leadership skills. 
Generally, the coursework in a DBA program will entail classes on entrepreneurial finance, challenges in business, and innovation management. These educational tools and knowledge can support and foster the spirit of entrepreneurship in an individual. A meaningful DBA degree combines fundamental research in strategic management, marketing, etc., with practical strategies to tackle real-world situations.
An Economist is a financial expert who closely studies the cost of products and services in the market. This can include gathering financial and socio-economic data and providing strategic advice to businesses and governments. Most Economists base these learnings on the models they build for economic forecasting. In providing direction, they will be involved in examining phenomena like employment levels, business cycles, exchange rates, and the effect of taxes on inflation or interest rates.
With the whole gamut of subjects an Economist deals with daily, it is no wonder that the job profile expects a person to have a DBA degree.
Conclusion
These are the possible and lucrative career options available for students with a DBA degree. 
The Doctor of Business Administration (DBA) – Swiss School of Management offers one of the most research-oriented degrees in the academic world. The course provides the scope for rigorous empirical research to provide the highest academic experience. Upon passing out, students will be equipped with real-world skills, business, and management practice, and contemporary business knowledge to make them capable enough to implement theories and models in the real world. Professionals need not look any further to elevate their career into the global stage with an intellectually challenging DBA degree. 
Pursue an international academic career path with a Doctor of Business Administration (DBA) – Swiss School of Management. Enroll Now!