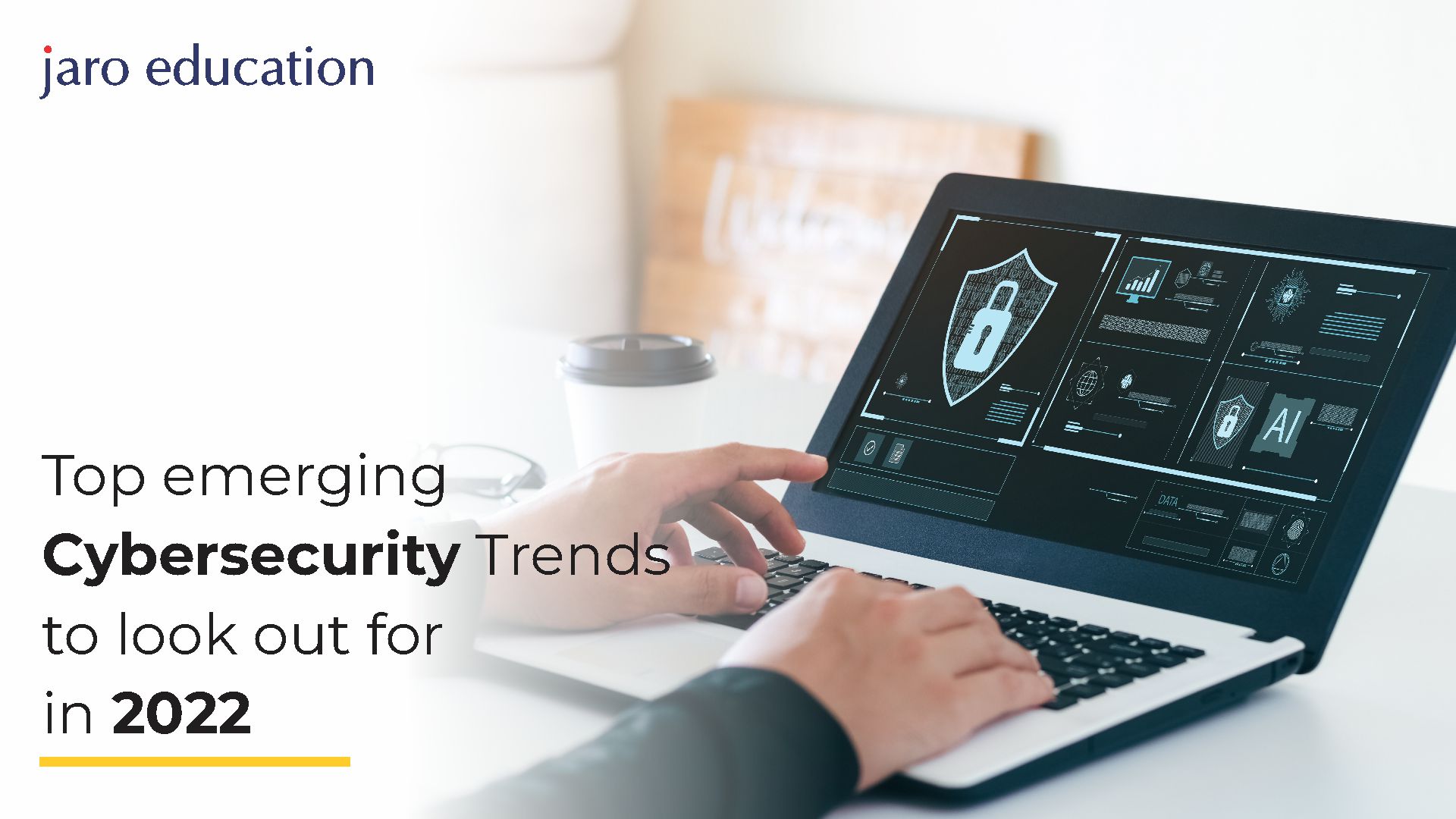 The digitalisation of our economy has grown since the global pandemic struck us. It has been particularly fruitful for cybercriminals, i.e., phishers, scammers, hackers, or extortionists. The ever-growing cyberattacks show no sign of letting up soon. 
These increased digital security concerns have led to the introduction of online Cybersecurity courses. But as vulnerabilities persist and the current solutions prove ineffective, it is essential to know the best Cybersecurity certifications available. 
Along with the available Cybersecurity certifications, you should also look into the significant trends emerging in cybersecurity in 2023. Focusing on these trends can help you safeguard yourself from the cybersecurity threat landscape.
Threats to Smartphones
Mobile devices are a common means for most people to connect to online platforms. Unfortunately, cybercriminals take advantage of such users and focus on attacking mobile devices.
In 2019, such a threat caused a significant risk to an endless number of users. Sadly, this trend seems to be growing, and the danger caused by malicious applications is still at its peak.
Phishing Threats
The IT sector will continue to face the challenge of phishing emails. Cybercriminals use advanced methods involving malicious URLs and phishing emails to attack businesses. Such attacks lead to personal information loss or exposure, shut down of business operations, etc. These attacks have become highly personalised and geo-targeted as well. Therefore, businesses need to hire people having certification for cybersecurity and should also invest in security awareness programs. 
Risk to Healthcare sectors
Data breaches have become one of the leading cybersecurity trends in the healthcare sector. Around 157.40 million healthcare records were exposed between the years 2015 to 2019. Such data breaches are predicted to rise, which can cause organisations to face loss in millions. The personal data of patients, businesses, employees seem to be the top target of cybercriminals. 
Cloud Security
The emerging cloud management software solutions have led to more businesses migrating to the cloud. But not all are secure. Many cloud services lack secure authentication, encryption and audit logging. Cybercriminals target these vulnerabilities.
Cybercriminals can easily bypass cloud security due to poor configurations. This poses a risk to the sensitive information present in the cloud database. Hence, businesses should focus on implementing predictive security to combat cyberattacks.
Threat to Education
The cybersecurity trends in higher education involve compromised data of students. The case of 2019 is still fresh, were three universities became victims of cyberattacks that hacked students' admission data. So, institutions must focus on adopting new security architecture. Access to the cloud, post perimeter security, identity information, etc., can be beneficial for universities to protect themselves against cybercrime. 
IoT related vulnerabilities
IoT devices are plagued with security concerns. As IoT is the means to connect the physical world with the virtual space, home intrusions have become a possible threat too. A report of 2018 revealed that infected routers are the cause of 75% of cyber attacks, whereas connected cameras have caused 15% of such attacks. This trend is predicted to increase in the upcoming years, putting businesses and end-users at a greater risk.
Conclusion
These trends can give us insights into the future of the cybersecurity arena. Businesses and ordinary people must upgrade their skills to avoid being victims of such cyberattacks. As a result, the demand for cybersecurity experts in various roles will increase across almost all sectors that use digitalisation in one form or another.
Suppose you want to embark on a journey as a cybersecurity expert. In that case, we recommend you check out IIM Nagpur and The University of Memphis FedEx Institute of Technology's Joint International PG Certificate Program in Cybersecurity Management and Data Science. Through this program, you can develop the necessary skills to land a respectable, high-paying job in a domain of your choice and prevent cyber crimes from impacting your organisation.
FAQs
What jobs can you apply for after completing the Cybersecurity Management Program? 
You can apply for the following jobs after completing the cybersecurity management program.
Cybersecurity Analyst

Chief Information Security Officer

Network Security Engineer

Security Architect

Cybersecurity Manager
Why should you specialise in a Cybersecurity Management Program?
You should specialise in a Cybersecurity Management Program for the following reasons.
Increase in cybersecurity career opportunities in all sectors

Chance to earn a high salary

You can save yourselves from cyber risks

Job Security
What are the various career options available after completing the Cybersecurity Management Program?
Many career options are available once you complete the cybersecurity management program. 
Security Auditor

Network Administrator

Cybersecurity Architect

Penetration Tester

Cyber Security Consultant
What is the Average salary offered after completing the Cybersecurity Management Program?
Our research suggests that the average salary you can get after completing the cybersecurity management program is INR 21,11,365 per year.