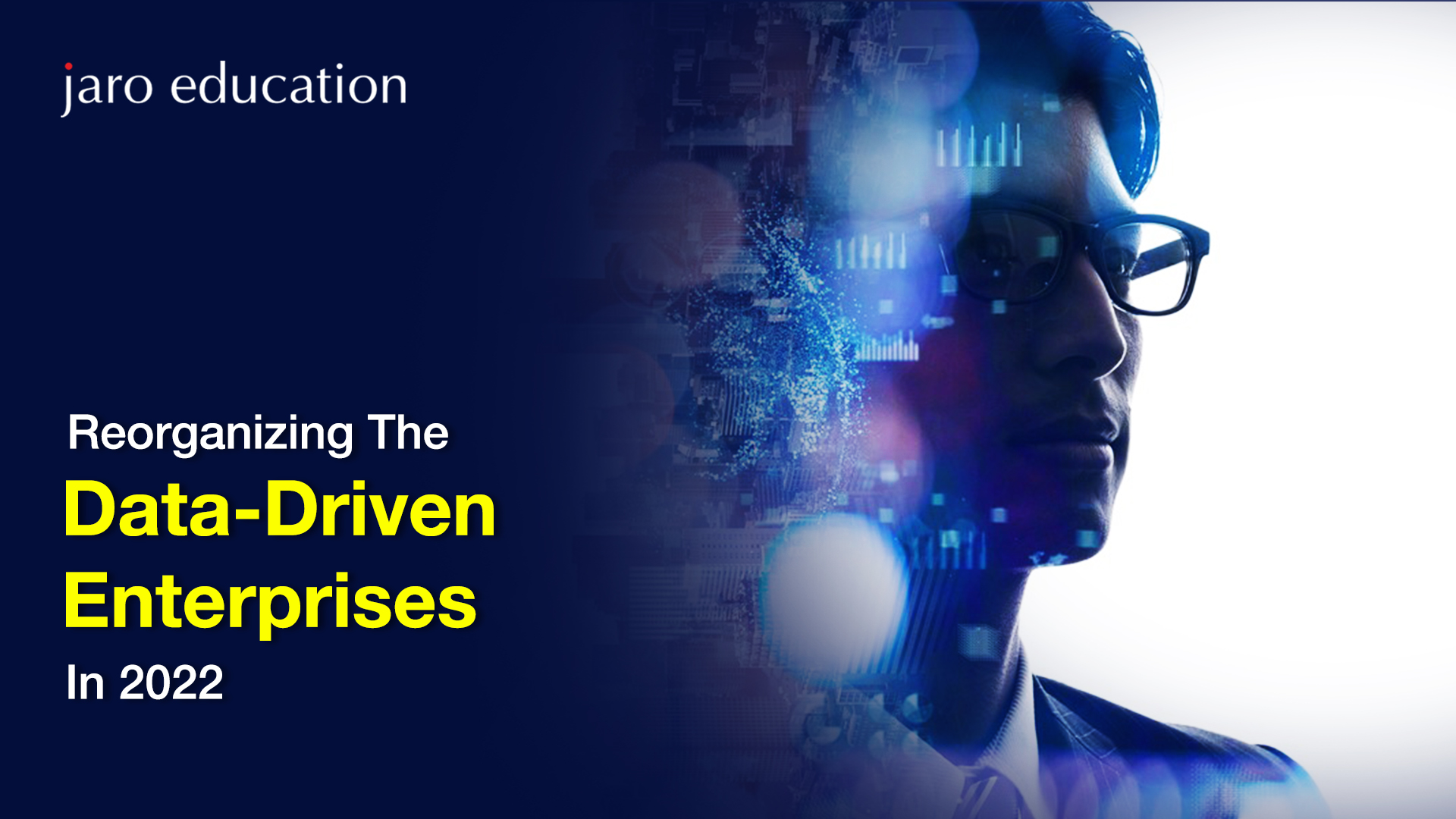 There is a rapid rise in the digitization of businesses in India, and data science has a major role in attaining new heights. The previous year's trend indicates a 46% rise in hiring in the data science industry, with 93000 jobs still vacant by August 2020. 70% of these were meant for candidates with less than 5 years of work experience. Despite the rising needs, candidates' lack of data science skills is the cause behind the vacant positions. Most organizations rely on market data to operate and cater to the customers in the best way. This makes it crucial to realize the importance of acquiring the data science skills to reorganize data-driven firms efficiently. Read on to understand data-driven enterprises and how the data science certification course can be helpful in this case.
Data-driven enterprise and its future trends:
An enterprise that integrates data analysis into its core business processes is data-driven. Insights from the data are used for transforming business processes. The success factor of 90% of the business strategies would be contributed explicitly to data. Taking an honest look at how an organization uses the data can be difficult, but it can expose its shortcomings. Studies show that decisions of 73.5% of the data-leading companies are data-driven. Investing in data-driven behaviors can significantly impact performance, such as a 35% spike in employee retention rate and a 35% rise in new customer acquisition.
A shift from data-driven to data science-driven mindset for re-organizing data-driven enterprise:
Here is how a data science-driven mindset helps in re-organizing an enterprise:
Data might not necessarily be structured, making it difficult to use them for data. But with the tools and technologies of data science, deriving structure from the unstructured sources becomes easy. At this point, if businesses leverage the traditional analytics for data-driven decision-making results in better outcomes. 

Predicting the data signals, classifying and identifying the reliable signals become easy with data science. It helps in estimating what can happen in the future. A data science-driven mindset sees multiple ways of operationalizing data in a business  
iii. Complex business decisions are automated with data science. Thus calculated risks are taken.
Need of learning data science to re-organize data-driven enterprise:
Many universities have started offering data science certification courses today to fill up the skill gap as demanded by the data science job market. 
For example,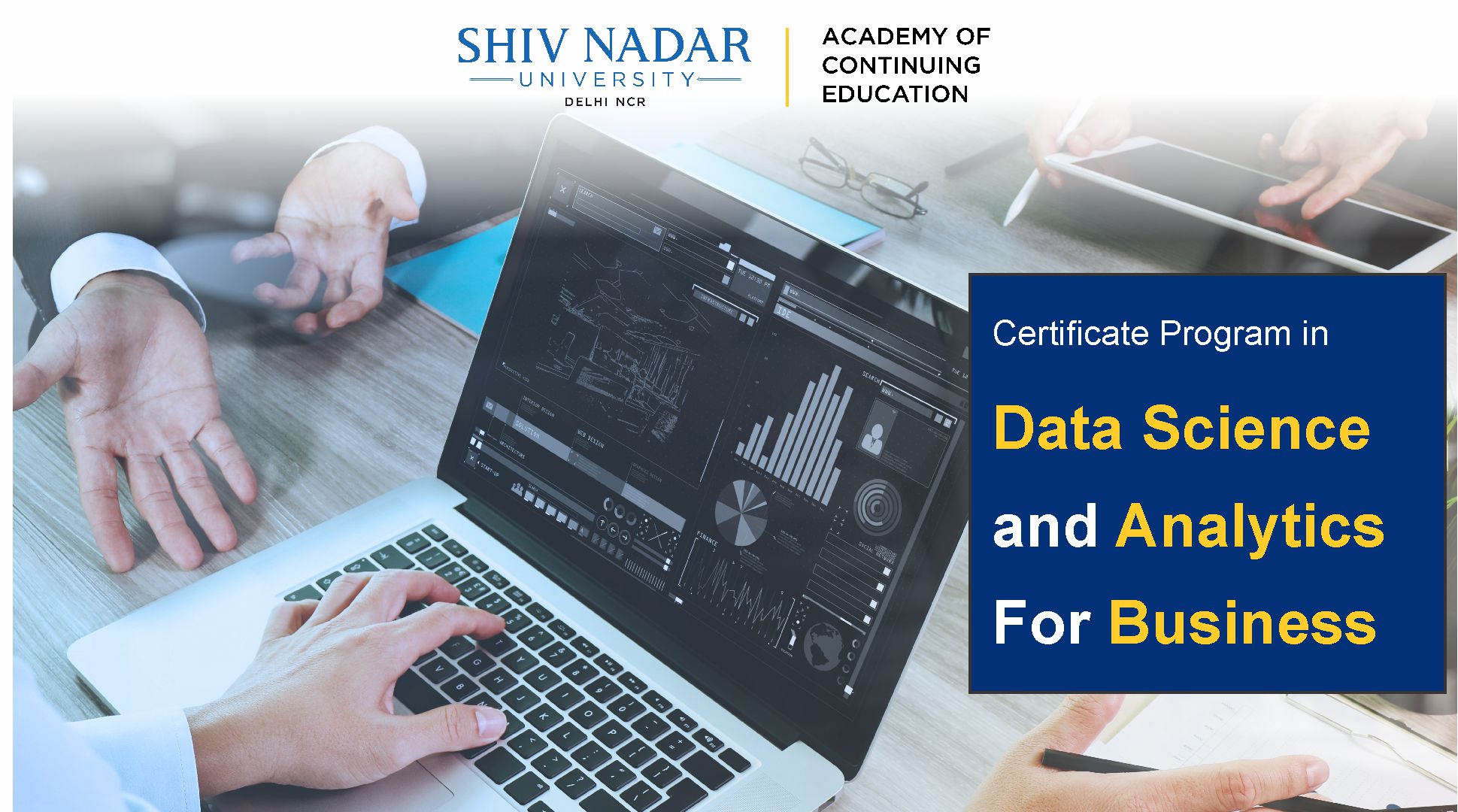 Data Science and Analytics for Business offered by Shiv Nadar University plays a major role in upskilling candidates so they can make data-driven enterprises to new heights. Here are the advances of the course:
Firms use consumer behavior data and customer trends for getting market insights and creating strategies accordingly. This makes the ads and other marketing efforts more impactful in achieving the desired results. Data provides better market insights.

Data scientists can analyze the requirements of customers and tailor the products to meet their needs. This enhances customer satisfaction and makes customer acquisition easier.
iii. Abundant data supports product innovation through analysis of insights from conventional designs. The reviews and feedback play a major role in helping firm rebuild their websites or reconsider their product decisions to help the organization reach new heights.
Reasons to opt for Data Science and Analytics for Business from Shiv Nadar University:
Industry projects efficiently analyze the available data to bring changes in the strategies.

A blend of synchronous and asynchronous learning and personalized mentorship from experts helps acquire new skills easily.
iii. It gives a scope to learn various programming languages and trending data analysis tools such as Python, Anaconda, Excel, SQL, NumPy, TensorFlow & Keras, PowerBI.
Conclusion:
Customer data plays a major role in enriching lives as these are used for curating products/services that will suit consumer needs. Similarly, it helps in tackling everyday problems. Most of the firms are data-driven. And based on the firm's interest, the data scientists are aligned to re-organize the enterprise. Skillful data scientists can efficiently use data-driven approaches for contributing to novel concepts and projects.
Want to build expertise in data science and get a data analysis certificate? Join Data Science and Analytics for Business by Shiv Nadar University today to upskill yourselves and network with top leaders in the industry.
FAQs: Data Analysis Certificate
What is the average salary of Data Science and Analytics for business professionals?
Data scientists earn an average salary of INR 8,50,000, according to LinkedIn. 
What are the top industries suitable for Data Science and Analytics for Business professionals?
Some of the best industries for Data Scientists include:
BFSI

Healthcare

Entertainment & Media

Retail

Automotive 

Telecommunications 

Digital Marketing

Cyber Security

Professional Services
What are the top companies hiring for Data Science and Analytics for Business professionals?
Top companies hiring for Data Science and Analytics for Business professionals:
IBM

Cloudera

Wipro

Numerator

Splunk
How to apply for Data Science and Analytics for Business course?
Find out if you qualify by checking the eligibility requirements. 

Apply to the Business Analytics and Data Science course. 

After paying the application fee, you can submit your application.