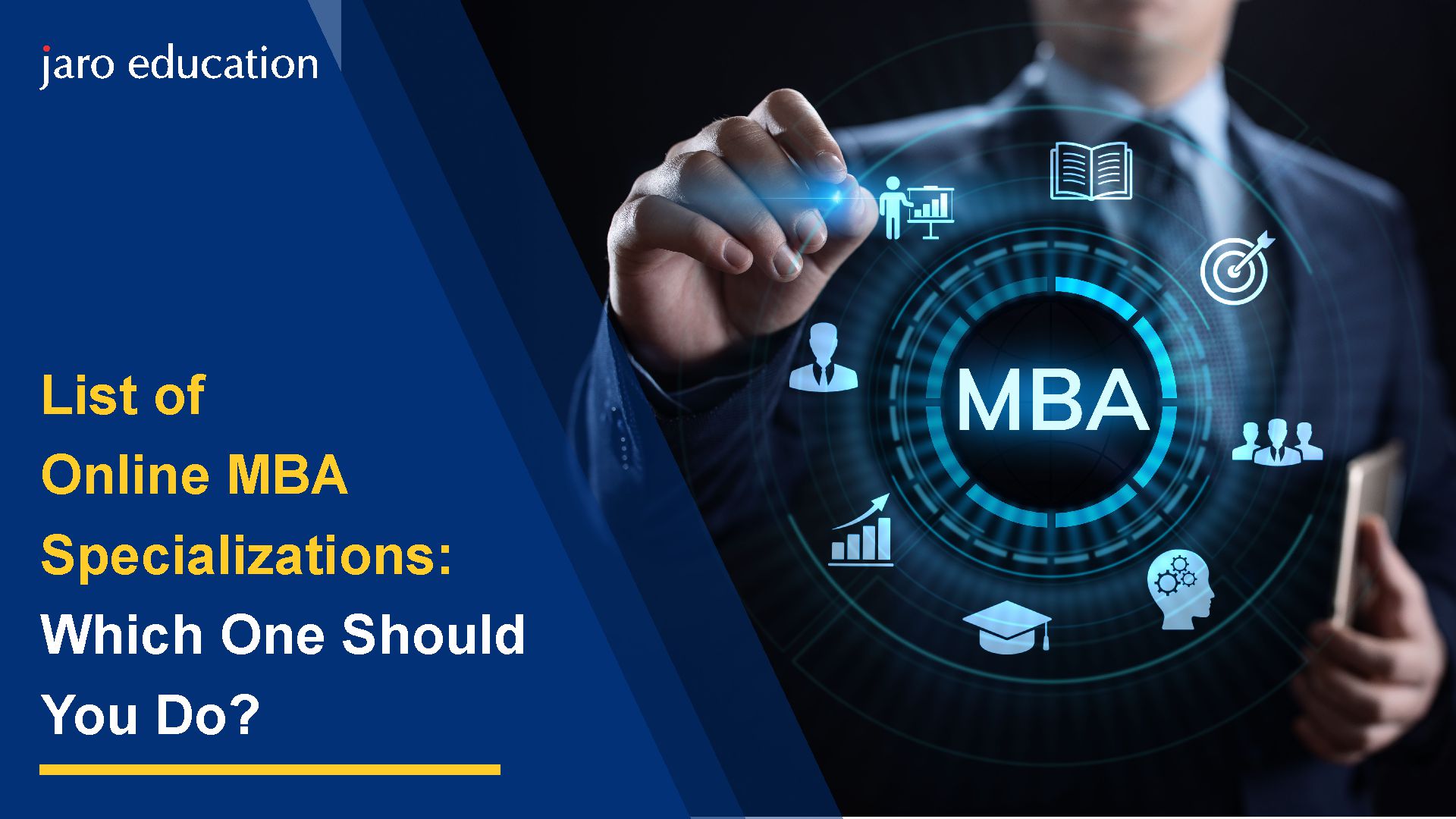 List of Online MBA Specialisations: Which One Should You Do?
An Online MBA: An Overview
According to the most recent US News B-School ranking, over 400 B-Schools. The rise of technology, which will inevitably automate some entry-level business processes, along with the rise of online learning, are the primary reasons for this, as running a low ranking MBA programme is no longer worth the cost of running it. Consequently, there will be even fewer business schools in smaller economies.
The DPU COL Online MBA Degree Program specialisation offers a more flexible form of education in management with distance learning. Online MBA courses are delivered through video conferencing. Course resources such as lectures and notes are made available to students online. Another benefit of an online MBA program is its incredible adaptability based on your past academic background. The duration of the course might range from one to two years.
After completing an online MBA, you may be qualified for many positions, including corporate associate, portfolio manager, finance analyst, credit risk manager, executive, senior executive, etc.
MBA Specialisations Available Online
A specialised online MBA may be pursued the same way a specialisation is pursued in a full-time MBA. To make the most of the course, one should choose an online MBA specialisation based on their desired area of employment and expertise in specific subjects. Some major online MBA program specialisations are listed below:
Marketing Management (MM)

Human Resource Management (HRM)

Finance Management (FM)

IT Management (ITM)

Project Management (PM)

Operations Management (OM)

Hospital Administration and Health Care Management (HAHCM)

International Business Management (IBM)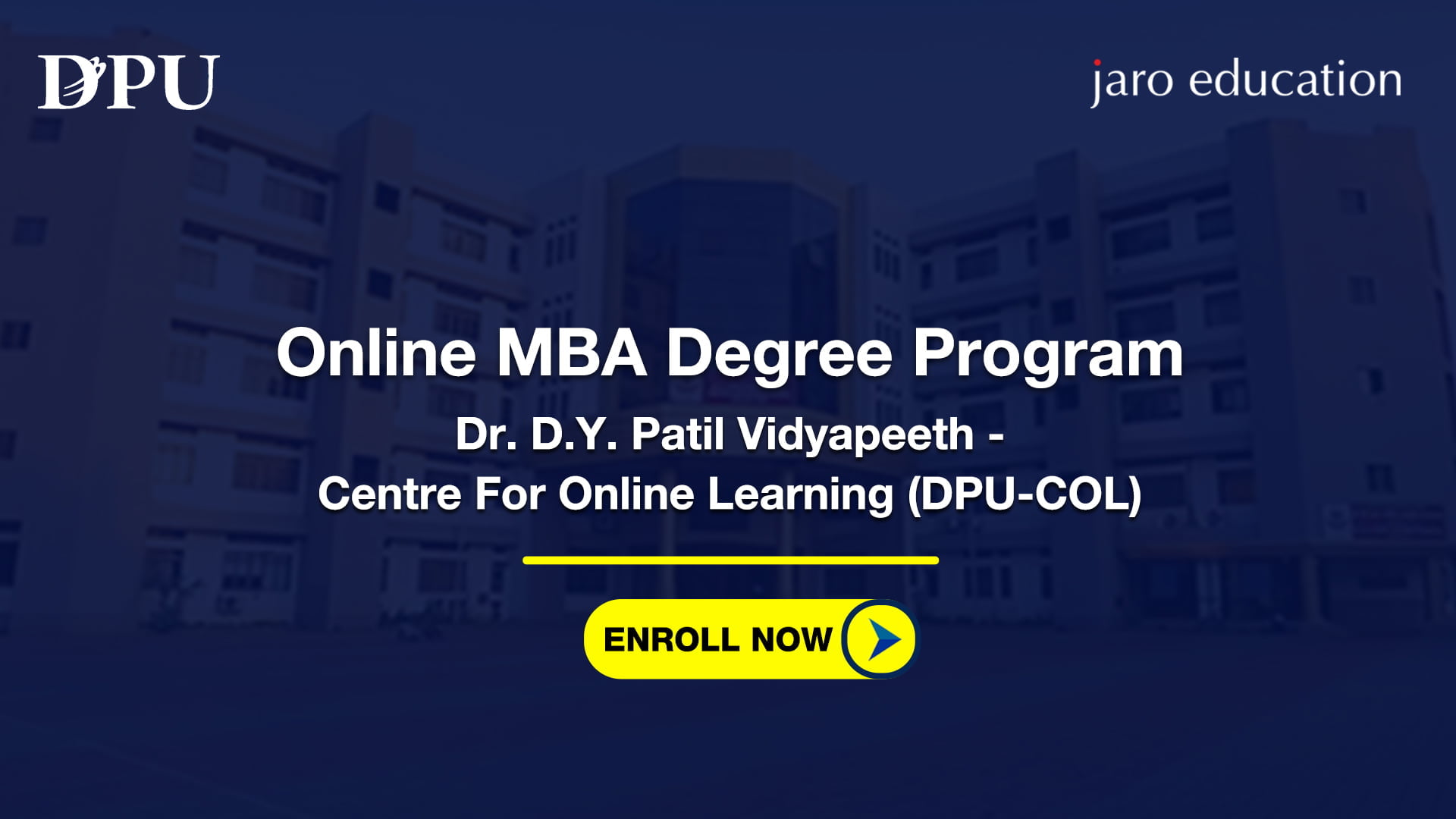 How to Select the Right Online MBA programs?
Many students and professionals are concerned about selecting the best MBA specialisation for them. However, if you break the procedure down into simple steps, the choice becomes more manageable to make.
The following considerations are instrumental to keep in mind while deciding on a specialisation for your career. 
Your passions and strengths
You, like everyone else, have specific strengths. Concentrate on discovering your abilities and the areas in which you thrive. Once you have recognised your skills, you should concentrate on choosing a specialisation that complements them.
Before choosing a speciality profile, always consider the career scope and prospects of salary packages. This information will assist you in developing a thorough career plan for yourself and determining which positions you want to pursue after finishing your MBA.
Knowing the leading employers in a sector can also be very helpful in choosing a specialisation. This information will be useful if you are interested in working for a specific firm.
Once you have narrowed down your options, look into the fundamental topics provided by those specialisations. In this manner, you can determine which domain best suits your interests and choose appropriately. The idea is to choose an occupation that best matches your professional goals and interests.
Conclusion
While there are several specialisation possibilities for an MBA, the decision ultimately comes down to your interests and professional aspirations. If you are confused amongst several disciplines, a thorough examination of your options will help you determine which specialisation will help you accomplish your career goals and professional aspirations. 
To know more, you can also consult Dr D.Y. Patil Vidyapeeth (Deemed-to-be-University). It offers a wide range of specialisations with practical course modules. The Vidyapeeth Career Counselling, Training, and Placement Policy aims to promote and raise awareness about career advancement and placement opportunities available to students after completing their current programmes. Furthermore, it intends to carry out activities that will expose students to current industry trends through knowledge, training, internship, and placement.
One can be assured of a bright future by pursuing one of India's best Online MBA programs from this university. 
FAQs 
How to apply for an online MBA course?
Different universities have different application processes. You can look for universities with online MBA courses. Usually, one can find the process of each university on their website. Or you can even contact them for any assistance in enrolling.
What is the degree earned after completing an online MBA course?

 
Whether you take an MBA online or offline, you will be called an MBA graduate after completing the course. After completing an online MBA course, you will be provided with a degree of MBA. The certificate of an online MBA is essentially almost the same as the certificate of an offline approach.
Is work experience required to enroll in an online MBA program?
Work experience is vital in your MBA application. It is a significant MBA admission criterion if you enrol in online MBA programs. Many institutions have a minimum work experience requirement for applicants. Early internships and MBA programs, for example, provide you with the knowledge and contacts you need to make a successful initial step into the professional world.
Can I take the Online MBA course modules in any order?
No, you cannot change the order of the modules. You will need to finish one module first, to access the next module. We do not have the flexibility of interchanging modules.