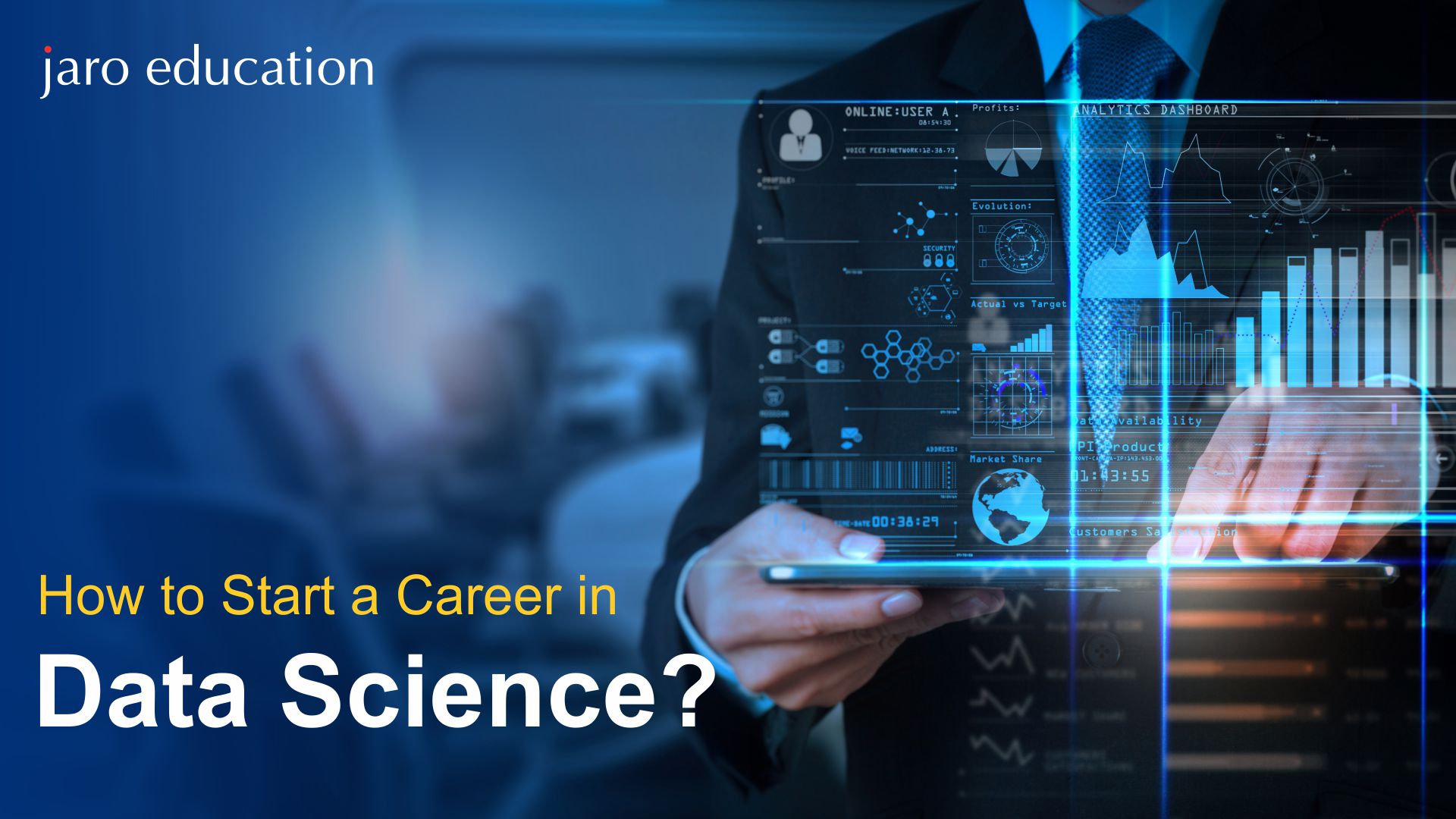 Introduction
The Data Science field is the most lucrative career in the changing times. The data scientist evolves, analyzes, visualises and makes critical decisions based on data. A recent report states, the Data Science and analytics ecosystem is growing exponentially in the number of jobs with India contributing to 6% of open job opportunities across the globe. The total number of job positions in the field of data science is surging more than 90,000. Professionals who aspire to launch their career in the field of data science must pursue a seamless Data Science degree or certification program. 
Leap your career as a thriving Data Scientist with world-class certifications programs:
Here's a crystal gaze into a roadmap for building a successful career in the field of data science.
Learn Advanced Tools and Techniques
You must be capable enough to master the latest tools, and techniques in data science. For aspirants, it is essential to learn and explore modern age tools such as  BI tools, cloud solutions, visualisation tools, programming languages, data management tools, and much more. Programming languages are dominating the market for tomorrow's businesses. To become a data expert, you need to have an understanding and in-depth insight into languages like Python, Java, R, SQL, etc. 
Here's a fascinating report which states, "17% of all advertised analytics jobs in India demand Python as a core skill whereas 16% demand Java. Even R programming language skills has become the most vital new-age skill with 10% of all data analytics professionals upskilling with R."
 | Learn the nuances of data science in-depth by pursuing a Certification in Data Science and Analytics for Business (DSAB) from the leading institute, Shiv Nadar University.
To reach the pinnacle of success in your career in the field of data science, learn new-age skills and gain hands-on experience in technology and tools.
Build interest to reach new heights
Find your area of interest in the field of data science. Navigate through the challenges in data science to uplift tomorrow's modern business world.  Delve deeper by receiving proper guidance and a roadmap to become a successful data expert. Discover two primary career paths in data, analytics-enabled jobs and data science jobs. Learn solid Foundational Data skills, build a base in Functional Analyst to become a data-driven manager or a Data Analyst and transcend as Data Scientist or Data System Developer. 
Leap ahead in the field of data science with accredited & globally recognised universities, IU International University of Applied Sciences & LSBU- M.Sc. Degree in Data Science.
The Data System Developers' leans on the rational database and machine learning sparks, where they deepen their expertise. Data Scientists are relatively responsible for predicting data using algorithms, deep learning, big data, predictive models, etc. 
Whereas a Data Analyst uses BI, Data M & Mining, R, Python, & SQL. Much of these new-age skills in data science can be absorbed with prior experience or through guided learning using proven pedagogy. Despite these career paths, data science is a flexible field enhancing modern business innovation globally.
Explore new age data science programs, right here. 
If you want to make your career in the most intimidating field in today's times then learn data science with the globally renowned Rotman School of Management (University of Toronto)- Advanced Data Science Certificate Program.
Grow in the data science field
Broaden your network in the elite community of data science, update with new technology and keep evolving with new-age competencies. Professionals should become a thriving data science professional, who is valued for their key skills and data-driven narratives. 
Build a data science competency for a future rebounding from the tailwinds of Pandemic. For higher employability, professionals must enable a brighter prospect to continue to fuel their career in the field of data science. 

If you like learning board answers, amorphous insights on hands-on projects and simulations to tackle tomorrow's data challenges then join the finest data science course. To be at the forefront of the data science field, connect with our program experts and seamlessly start an incredible journey towards a brilliant career ahead. Moving forward in data science, professionals are rethinking the pressing issues — data-driven leaders across industries are facing unprecedented challenges. Build capabilities at scale to drive change —  learn from world-class Data Science programs.