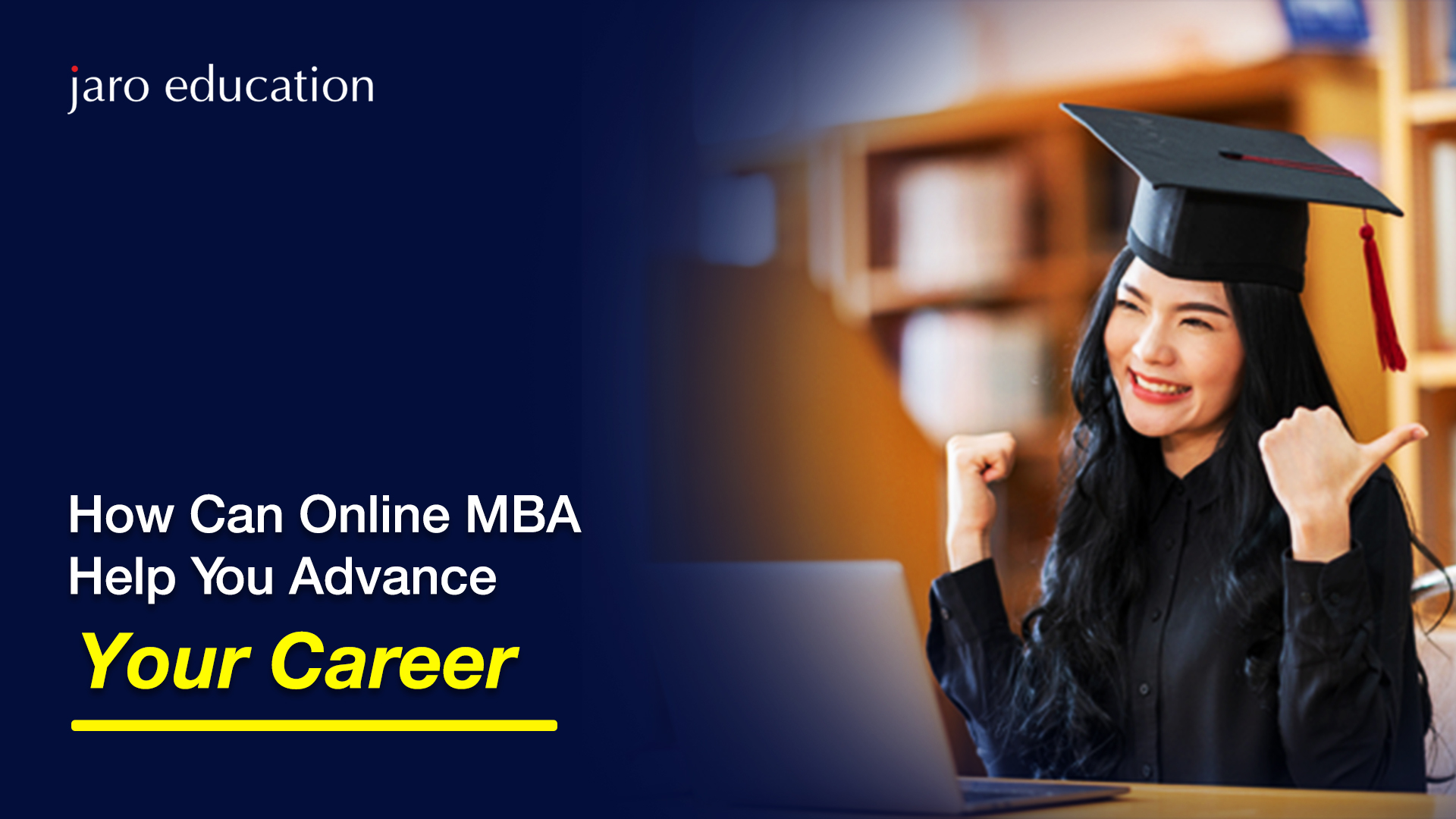 ​​
Introduction
According to Business Because, there was a spike in the number of applicants for the online MBA degree program in 2020 from 2019 in the wake of the pandemic. In 2019, it was around 50%, but in 2020 it was nearly 84%. Going ahead, many students would prefer Online MBA degrees or Hybrid PGDM programs.
Online MBA Degree Program in India
Professional candidates who want to excel in their professions but do not have the luxury to quit their jobs for further higher studies can opt for Online MBA courses. When professionals attain certain years of experience, they should consider pursuing such an Online MBA program from Dr. D. Y. Patil Vidyapeeth (Deemed-to-be-University) to boost their professional careers. 
Let us look at some important points on how an MBA degree online can help to boost the career of a professional:
Uplifts you professionally
When you are looking to excel in your professional career, the online MBA programs in India provide you with the right opportunity to step up your game. The course modules for the Online MBA Degree Program have been designed to provide the perfect scope for professionals to progress in their careers. The university also provides specialisations in eight different streams, including Operations Management, Project Management, International Business Management, and Hospital Administration, to give its students the exposure they require in their current age. 
Not all professionals have the option of leaving their job and joining a regular MBA course. So, The Online MBA courses provide the opportunity to study while you work. With the option of flexible classes and the availability of the recordings of the classes, the Online MBA Degree Program is a blessing for working professionals. The students even receive a soft copy of recorded lectures, PPTs, and the study material for their reference in this course. The students are given access to the digital library for this course where they can get reference materials, journals, and more books to enhance their knowledge.
Options from various recognised universities
Nowadays, various universities are providing an Online MBA degree program for professionals. It offers a wide range of opportunities to the students to choose the course and the university as per their requirements. Dr D.Y. Patil Vidyapeeth University has collaborated with Harvard and Columbia Universities to create future leaders of the corporate world by providing the perfect Online MBA program to the students.
Study the same curriculum as regular MBA
For individuals who are concerned that an Online MBA differs from a regular MBA, you need not worry! The Online MBA Degree Program – Dr. D. Y. Patil Vidyapeeth has experienced faculty who curate the course as per the regular MBA standards so that students can get maximum exposure while they study. This online course provides better exposure to the corporate world through virtual workshops and conferences held with several industry experts. The program is UGC-approved, hosts discussion forums, and provides proper placement assistance. It is a specially designed training infrastructure for all the students.
With a faculty full of diverse professionals, the students taking an Online MBA course get a chance to expand their networking circle. This helps them with maximum exposure to the corporate world. Along with their diverse student circle, the students get a chance to interact with various industry experts and professors. Additionally, the university provides counselling sessions along with career guidance support to all the students holistically.
By pursuing Online MBA programs in India, students can learn to become competent in several management skills that help them in their future professional commitments. It gives them the ability to think proactively and perform effectively in a socio-economic and business ecosystem. The Online MBA Degree Program – Dr. D. Y. Patil Vidyapeeth provides the students with the required knowledge, the right attitude, and skills to showcase effective leadership and work harmoniously with different teams.
The 2-year Online MBA Degree Program from Dr. D. Y. Patil Vidyapeeth University provides MBA for professionals in 8 different specialisations according to the current industry standards. Candidates should have a bachelor's degree from a recognised university and should have a minimum of 50% aggregate marks and a minimum of 45% in case of reserved category. There is no entrance examination for this online MBA degree.
Conclusion
The program has been designed to provide a perfect boost in the professional careers of the students with experienced faculties, industry-standard course structure, and valuable industry expert interactions. If you are looking for an online MBA program in India, hurry up and enroll now for the Online MBA Degree Program by Dr. D. Y. Patil Vidyapeeth (Deemed-to-be-University).