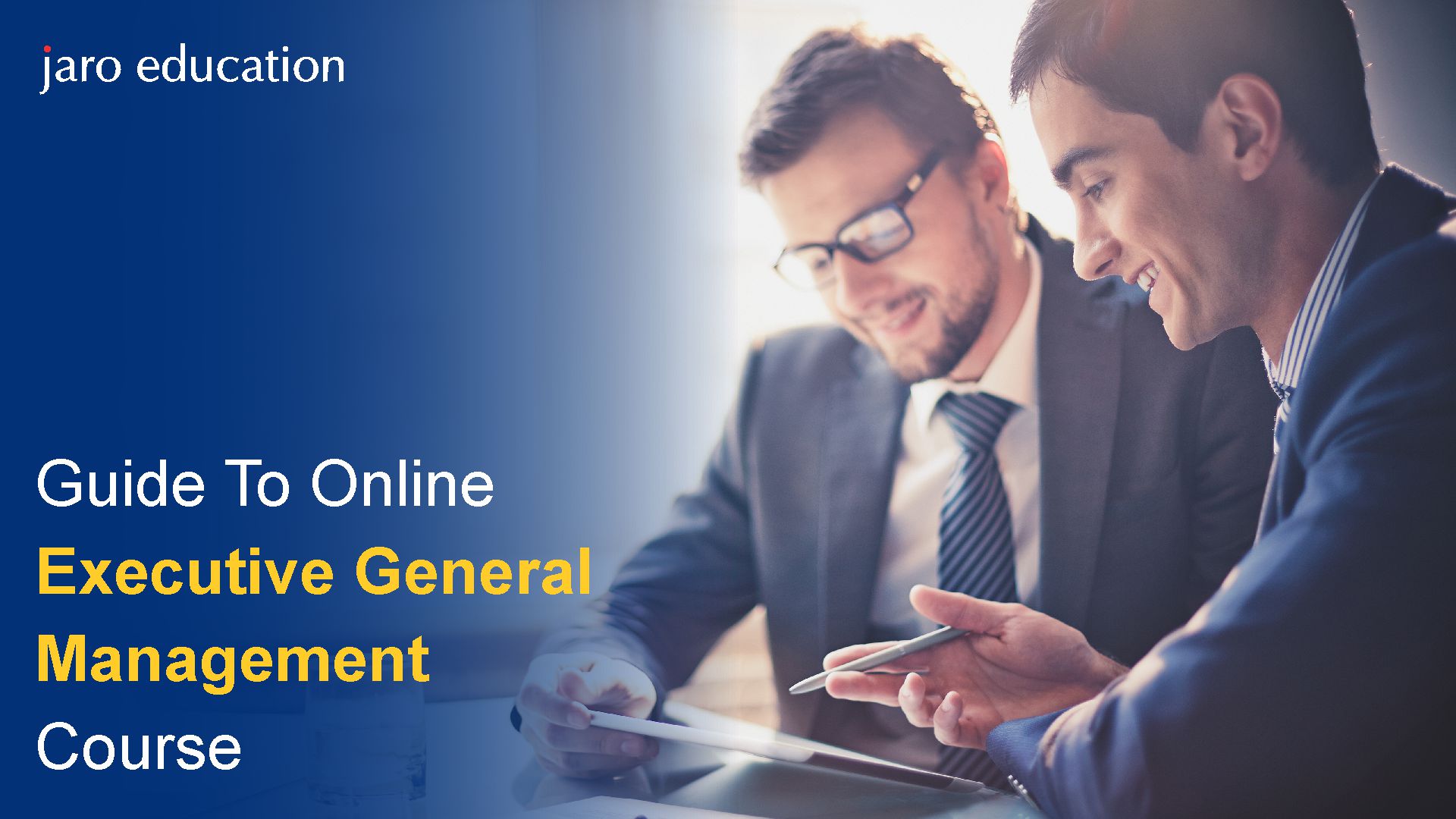 Introduction
An Executive General Management Programme is a blended PG Certification Programme developed for executives who wish to transition into a general managerial position. The students gain key corporate skills and competencies, preparing them to tackle cross-functional challenges. Companies hire professionals with an executive general management certificate from top institutes, such as IIM Trichy.
The PG Certificate Programme in Executive General Management from IIM Trichy brings together individuals with diverse backgrounds, abilities, and experience, allowing for peer learning. Distinguished professors oversee this General Management Programme. Students have the opportunity to actively participate in case reports, simulation games, group projects and other experiential exercises. Throughout and after the course, they gain enormously from continual learning and networking with classmates from all backgrounds.
What are the Programme's Objectives?
To comprehend the organisation's mission and critical functions.

To assess an organisation's understanding of current business subjects and multi-dimensional perspectives.

To acquire both insight and managerial abilities to tackle the difficulties of today's global corporate world successfully.
Highlights of the Programme
Here are the highlights of the Executive General Management Programme for professionals:
Well-Curated Course Material
A professional who has increased their knowledge through several workshops, online courses, and other seminars is favoured over someone who has not. Because of its enhanced and upgraded content, competency, and competent professors, the Executive General Management Programme from IIM Trichy is considered most promising programme ever. As a result, the young professional is trained well to handle management activities with the overall balanced learning.
Network with Industry Experts
General Management online courses are taught in groups of like-minded individuals. IIM Trichy's Executive General Management Programme will help learners take their logical thinking abilities to the next level. It will allow them to broaden their viewpoint on various areas and tackle new problems every day. In addition, the training will help them to improve their communication qualities and holistic growth.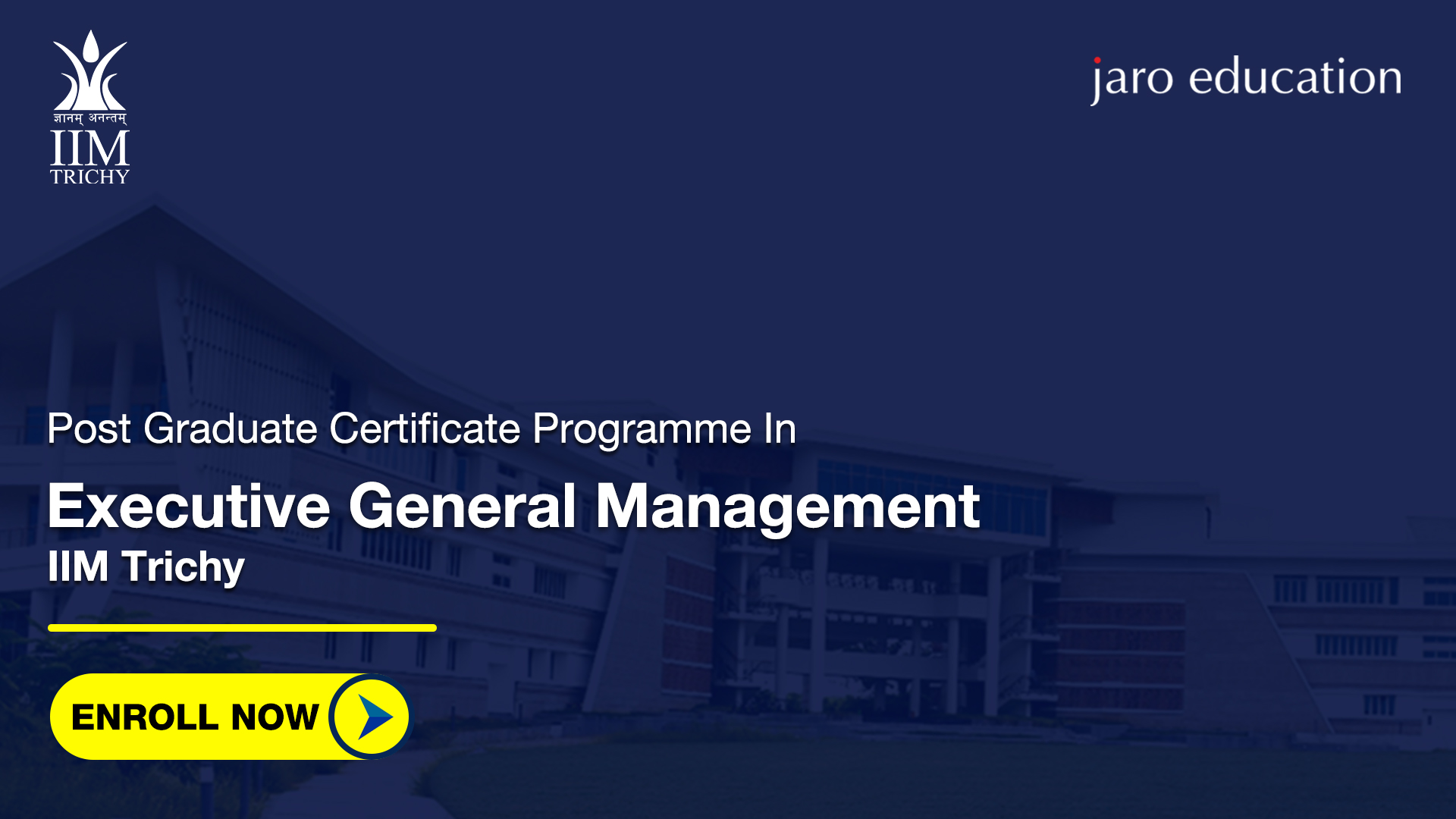 Alumni Status
IIM Trichy offers Alumni status to candidates completing the programme. This Alumni Status is effective and beneficial to network better and makes an impact in the corporate world. Being an alumnus of an IIM opens doors to a range of rare opportunities for professionals at global companies and esteemed corporations.
Capstone Project
Participants will gain insight into business expertise and learn about the challenges of implementing management techniques and research through a Capstone activity. The Capstone Project provides students with a concluding scholastic and cognitive experience. It will function as a foundation for a career guided by essential features of the curriculum.
Flexibility
As a working professional, it is impossible to avoid a hectic routine. The Executive General Management Programme from IIM Trichy allows the professional to pursue the course at their convenience. This online General Management course gives students a comparatively greater benefit by developing skills, improving existing knowledge, and acquiring leadership abilities while studying at their speed and comfort.
Programme Eligibility
The one-year PG Certificate Programme in Executive General Management from IIM Trichy offers blended learning opportunities to experienced professionals. The eligibility criteria for admission to the programme is as follows:
A graduation percentage of at least 50% from an accredited regional or international institution

A minimum of 45% in graduation for SC/ST/PWD students

Relevant working experience of at least one year
Programme Schedule
Direct to Device Learning Mode
Saturdays from 06.00 p.m. to 09.00 p.m.
Campus Immersions (Required):
3 days for the first campus visit

2 days for the second campus visit
Conclusion
A certificate course in General Management bridges the knowledge gap for experienced professionals. It helps to learn more in less time. The Executive General Management Programme from IIM Trichy is a great opportunity to reflect on and improve managerial skills. The programme is vital for most business professionals since it allows them to study at their speed and convenience, enhance their intelligence, and broaden their critical skill set, consequently raising their potential earnings. With some of the most distinguished professors, case studies and assignments, students in the programme can stay ahead of their colleagues.
Aspiring executives must make the most of this blended learning opportunity and enrol in the PG Certificate Programme in Executive General Management from IIM Trichy to amplify their career and achieve continuous success!