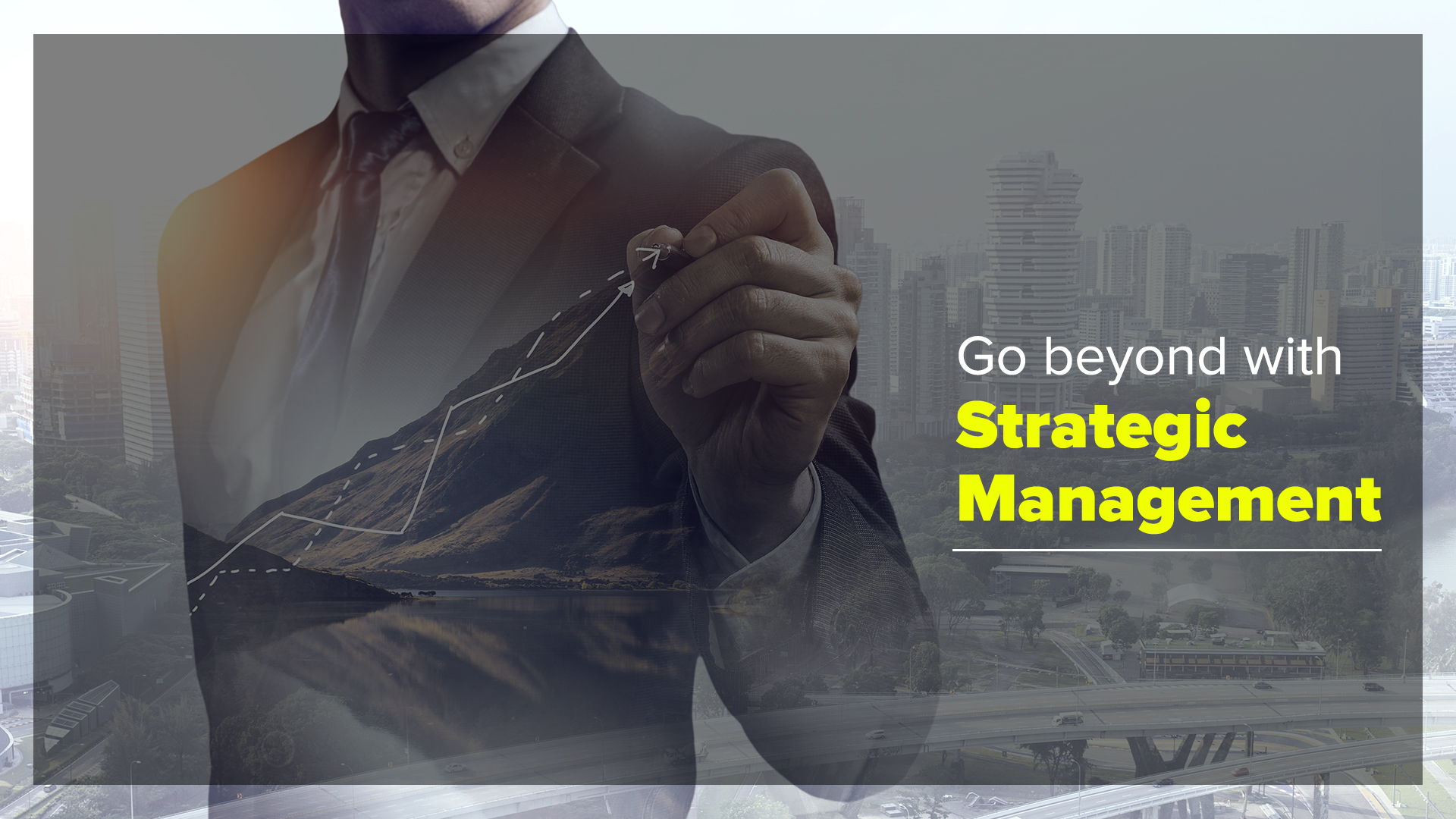 "Strategy Execution is the responsibility that makes or breaks executives"
—Alan Branche and Sam Bodley-Scott, Implementation

Strategic Management is crucial in the success of all kinds of ventures. Deciding not to apply this technique in any business plan is a recipe for disaster. Don't believe it? Let's take a look at small businesses as an example. They are recognized as the engines of economic growth. In India, they are the second largest source of employment after agriculture, contributing to nearly 42 million jobs. Every year they create one million more jobs and this is just the data extracted back in 2008.
So you can see why they are the foundation of our economy, and consequentially, the lifeline of the common man. But more than half of these start-ups don't make it past one year of being operational. There could be many reasons for business failure, but analysts have found that the real culprit behind this is neglecting strategy management. The consequences have been loss of employments and economic instability.
Strategy Management: The key to survival:
Growth is extremely important. Just staying stagnant and trying to survive is not a good strategy. If businesses want to succeed there needs to be constant customer acquisition, customer retention, and a positive cash flow index. Even then, many still find themselves in dead ends, unless, they are willing to constantly learn and change up their tactics. This, needless to say, can be achieved only through strategic planning and execution.
Fulfilling the need of the hour:
Let's look at sectors apart from big enterprises and focus on others, like schools for example. Schools are required to provide quality learning & development to students. As soon as an academic year ends they need to look at their syllabus and determine if it is still relevant to today's rapidly changing world. Also, because of the increasing pressure from society and the government they need to keep their programme continuously updated. As such, schools don't have the luxury of closing down and must continue to then form a strategy for the future by looking into the past i.e. implementing strategic management into their administration.
Setting up for the future:
Hence, it shows that in any sector it's not sustainable to be 'reactive' anymore but necessary to be proactive. Since 1950, when strategic management was first originated, there has been a growing demand for implementing proper strategies. Its importance has been noticed and many top institutions have offered executive education on Strategy Management. IIM Ahmedabad, the top ranked B-School in India has an executive programme that dives into the fundamentals and execution of strategic Management. Take this opportunity to learn about this how this technique can be used to in your venture. Click Here to know more