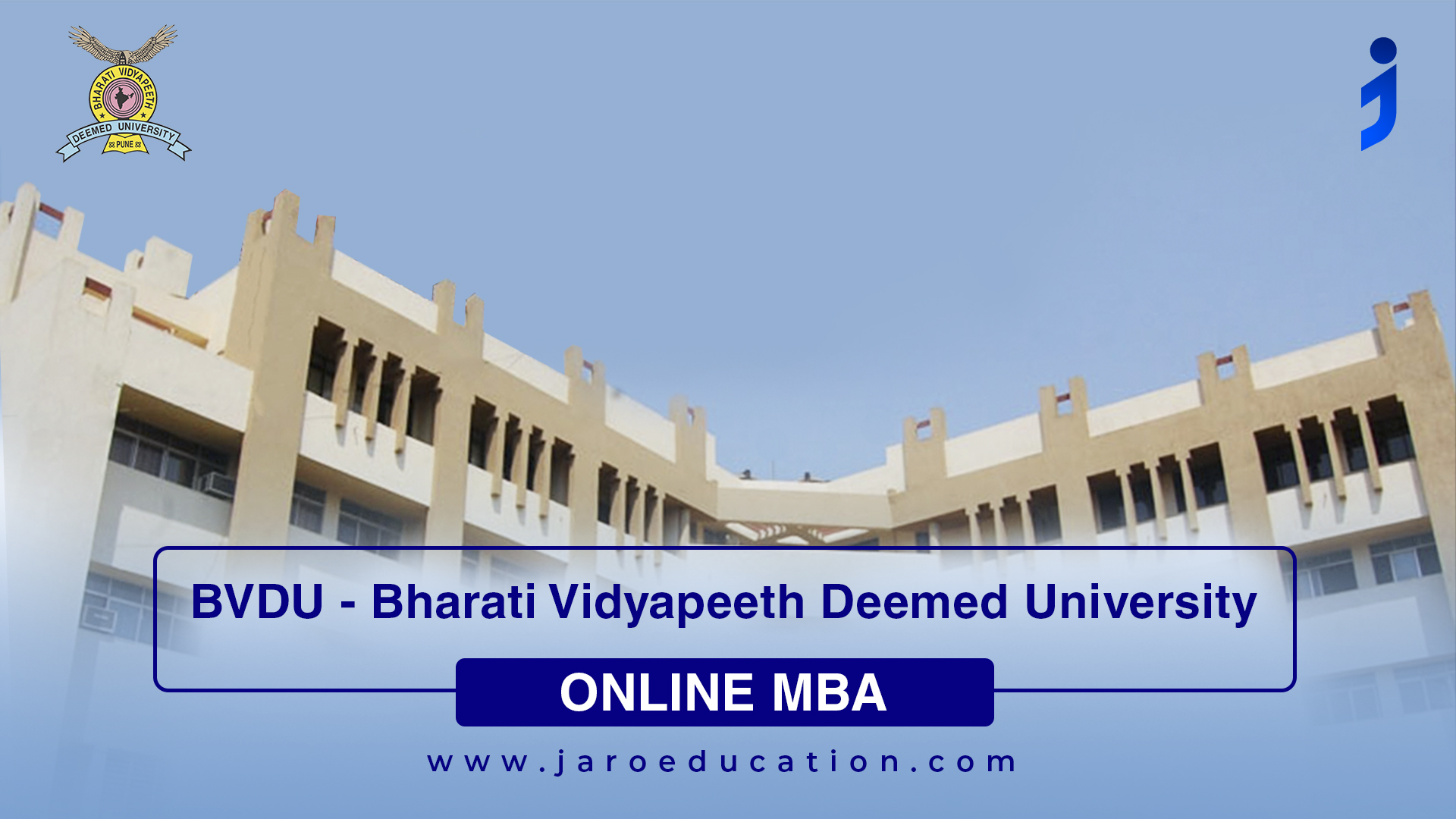 Bharati Vidyapeeth Deemed University (BVDU) is one of the finest universities of India. The institute is known to provide quality education in various disciplines at UG and PG levels. Apart from its regular management courses, BVDU offers online MBA for working professionals and fresh graduates. With the changing global landscape, more and more management aspirants are opting for online MBA programs. The university has formulated its online management course to prepare students for leadership and managerial positions on similar lines. Glimpse through the essential details of BVDU's online MBA program:
Important Features
BVDU's online MBA program is a two-year program delivered through e-learning tools like live lectures, recorded videos, and other digital content forms. The program involves learning techniques like case studies, assignments, open discussion forums, etc. All the classes and sessions are conducted via Swayam LMS.
The program curriculum follows an industry-oriented approach aimed at training students for modern business challenges. BVDU's expert management faculty helps students in building innovative abilities, problem-solving skills, and analytical thinking. After MBA, the graduates can explore valuable career opportunities in their preferred sector.
Program Structure & Specializations
The online MBA program comprises a total of 26 courses (subjects) and 1 project. It spans four semesters, with seven courses in the first three semesters and five last semester courses. In addition to the core management subjects, students have to take an open course of their choice in each semester. These open courses relate to in-demand areas like soft skills, social media management, event management, waste management, business analytics, etc.
While the first two semesters are common to all students, they can pursue their desired specialization from the third semester. Students can choose any of the following specializations in BVDU's online MBA program:
Marketing Management
Financial Management
Human Resources Management
Operations Management
Project Management
Further, the institute holds online seminars and value-added workshops to enhance the practical skills of the students.
Eligibility Criteria
To apply for BVDU's online MBA program, the candidate must fulfil the following eligibility conditions:
The candidate should have acquired a graduate degree from a recognized university.
The candidate must have secured at least 50% (general category)/ 45% (SC/ST) in graduation. The final year students are also eligible to apply.
Admission Process
Candidates are selected based on their statement of purpose (SOP) and academic profile. The candidate's profile needs to have detailed academic records written in his/her own words.
Program Fee
The total fee for the online MBA program is ₹. 1.01 lakh. Candidates are required to pay the fee in five instalments over a period of two years.
BVDU's School of Online Education (SOE) extends world-class education using the latest tools and methodologies. Its online programs are designed to lend flexibility to fresher's as well as experienced candidates. Besides, the courses are deemed equivalent to full-time programs.
So, if you are planning to do an online MBA, than BVDU's Online MBA program is one great option to consider.