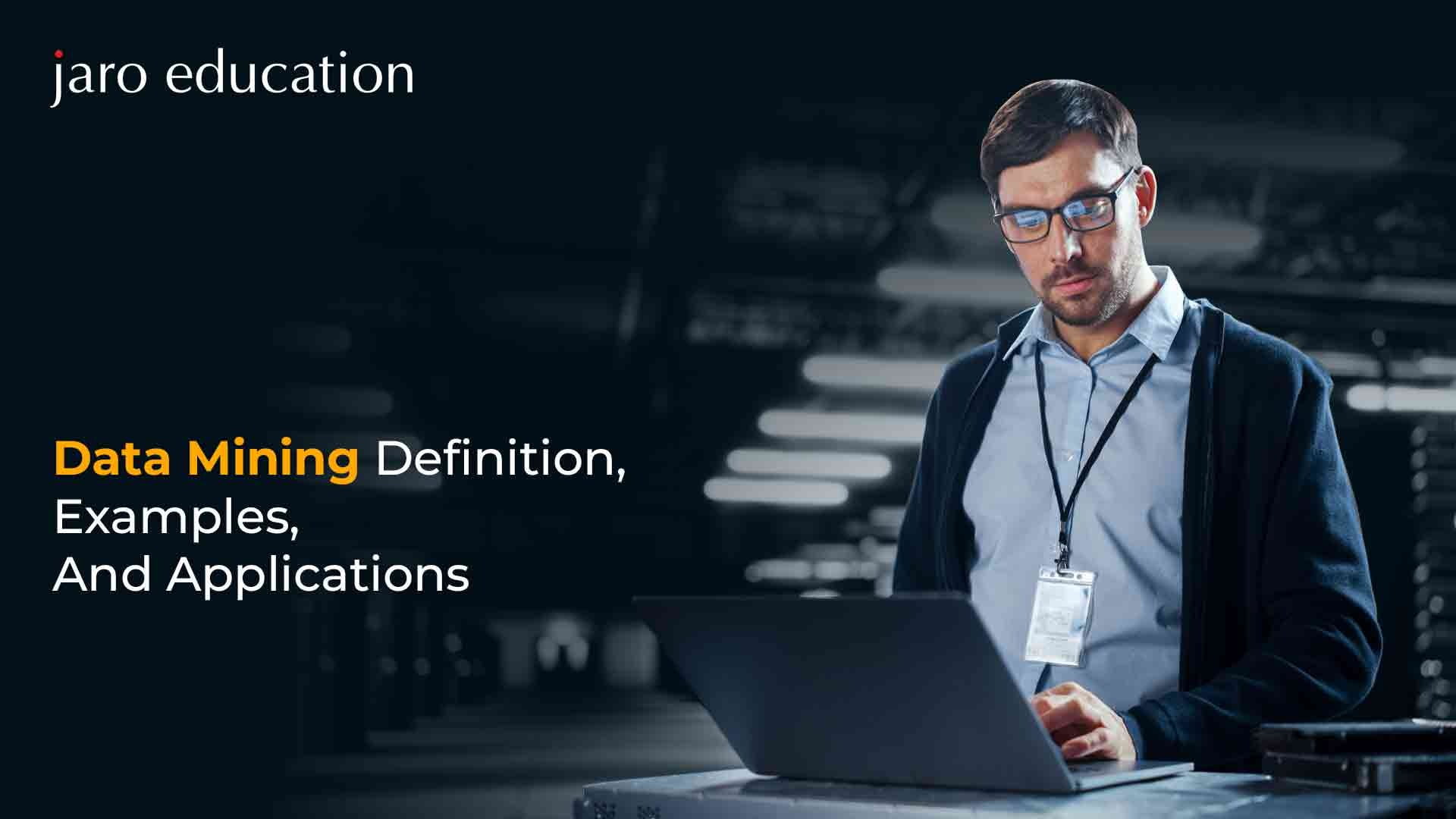 Data mining has been an idea for a very long time—well before the digital era. Beginning with manual methods for statistical modeling and regression analysis, the concept of using data to advance knowledge discovery has been around for millennia. Alan Turing proposed the concept of a universal computer capable of carrying out sophisticated calculations in the 1930s. This signaled the emergence of the electromechanical computer and, along with it, the ongoing explosion of digital information.
Since then, a lot has changed. Every aspect of life and business now includes data. Companies today can use machine learning and data mining apps for everything from streamlining sales procedures to deciphering financial data for investing purposes. Data scientists are now essential to businesses everywhere as they work to accomplish greater goals than ever before.
What is Data Mining?
Data mining is the process of discovering patterns in large datasets involving methods at the intersection of machine learning, statistics, and database systems. It is an interdisciplinary subfield of computer science and is the analysis step of the "knowledge discovery in databases" process. Data mining is used to extract meaningful information from large datasets and to convert them into a useful structure for further use.
Data mining involves leveraging multiple tools and algorithms to ensure your business scales up by increasing the bottom line, reducing costs, or meeting customers' expectations.
Characteristics of Data Mining:
1. Predictive Analysis –
Data mining predicts future trends and behaviors by analysing past data.
2. Pattern and Relationship Discovery –
Data mining can be used to uncover patterns and relationships in data that can be used to make decisions.
3. Automation –
Data mining algorithms can be used to quickly process large amounts of data.
4. Statistical Analysis –
Data mining can be used to identify patterns and correlations in data that would be difficult to spot with traditional statistical methods.
5. Segmentation –
Data mining can segment data into distinct groups, allowing for more targeted marketing efforts.
6. Decision Support –
Data mining can be used to support decision-making by providing insights into data that would otherwise be difficult to spot.
7. Visualization –
Data mining algorithms can be used to create visual representations of data, making it easier to understand and analyse.
Now that you know what data mining is, let's look at some examples of the same.
Real-Life Examples & Applications of Data Mining
Data Mining Application for Business
Business Intelligence data mining is been in the world for more than a decade until businesses thrive or need factors to thrive. Companies leverage business intelligence to ramp up their business's production and sales capacity.
Business Intelligence analyses data, enhances customer satisfaction, reduces costs, predicts potential risks, and keeps you ahead of the competition.
Let's understand Business Intelligence with an example:
Starbucks uses business intelligence to determine the best location to open its brick-and-mortar store.
Starbucks generates reports of busy and attention-worthy locations so that everyone can easily reach and spend time.
Data Mining Application for CyberSecurity
Cybersecurity attacks and data loss is a major challenge the world is facing for a long time now. Due to this, cyber crimes have skyrocketed to billions of dollars.
Cybersecurity data mining applications can help organisations detect and respond to malicious activity more quickly and accurately. These applications analyse large amounts of data from multiple sources, such as network logs, firewall rules, and user behavior, to identify potential threats and vulnerabilities. They can also provide alerts when suspicious activity is detected, allowing organisations to take action before a breach occurs. Such applications can also be used to detect insider threats, detect and block malicious traffic, and analyse user-access patterns to identify anomalous behavior. Additionally, they can be used to automate the process of detecting and responding to security incidents, reducing the amount of manual effort required.
Data Mining Application for Banking Sector
Banks collects transactional and historical data, which includes:
Customer details

Transactional details

Credit and debit card details
Data mining helps understand the customer's buying and spending patterns and customers' habits, identify risks, prevent attacks, and evaluate customers' feedback. 
For example, Barclays leverages Data mining to gain customer feedback via its mobile application. Barclays gathered customers' information shared on social media and offered them an entirely new application based on their feedback.
Data Mining Application for Finance
One of the sectors that Data mining takes seriously is the financial sector or department of the business. With the help of Data Science, the finance department decreases operational costs, tightens security, boosts the bottom line, and predicts financial markets. 
An extensive set of machine learning algorithms could help identify problems that understand financial data. Besides, the companies also spend on BI tools to take matters into their own hands.
For example, an insurance company with a good amount of client base might come up with a problem that one of their customers might have a gap in their insurance coverage. At this point, the data analytics team will notify the company of the same, and immediate actions would be taken.
Data Mining Application for Telecommunications
Telecommunication companies also has a large chunk of data that requires mining and analysis.
With a large amount of Data, the company can decide whether to lower their calling fees, detect fraud, perform customer profiling, reduce churn rate, and spend on building network infrastructure.
For example, improvising call drops is one of the reasons for weak network infrastructure. With Data mining, telco companies would be able to identify and fix the problem.
Data Mining Application for Healthcare
Healthcare is one of the sectors where Data Mining could be of great help. Data science fetches a large amount of data by analysing a patient's health history, reading drug findings, and examining oncology diseases.
Besides, data science can even help the healthcare industry figure out how to reduce costs and spending on customer acquisition.
For example, Watson for Oncology evaluates medical evidence and records to show the potential treatment for the detected diseases. Then oncologists apply their expertise and treat patients.
Program Highlights:
1-year online business analytics certification

Guidance from subject matter expertise

One-month capstone project at Adani

3 assured interviews
Eligibility Criteria:
Graduate degree from a recognized university 

Minimum 3 years of working experience
Programming languages to cover:
Microsoft Excel

Apache Hadoop

Kaggle

Apache Spark

SQL

Power BI
Program Fees:
Total Fees: 1,50,000/-
Conclusion
Data analytics and mining are already revolutionizing the world, and you have witnessed it with the examples above in the article. Get yourself educated with Business Analytics and bring change to your business or the company you get employed at.