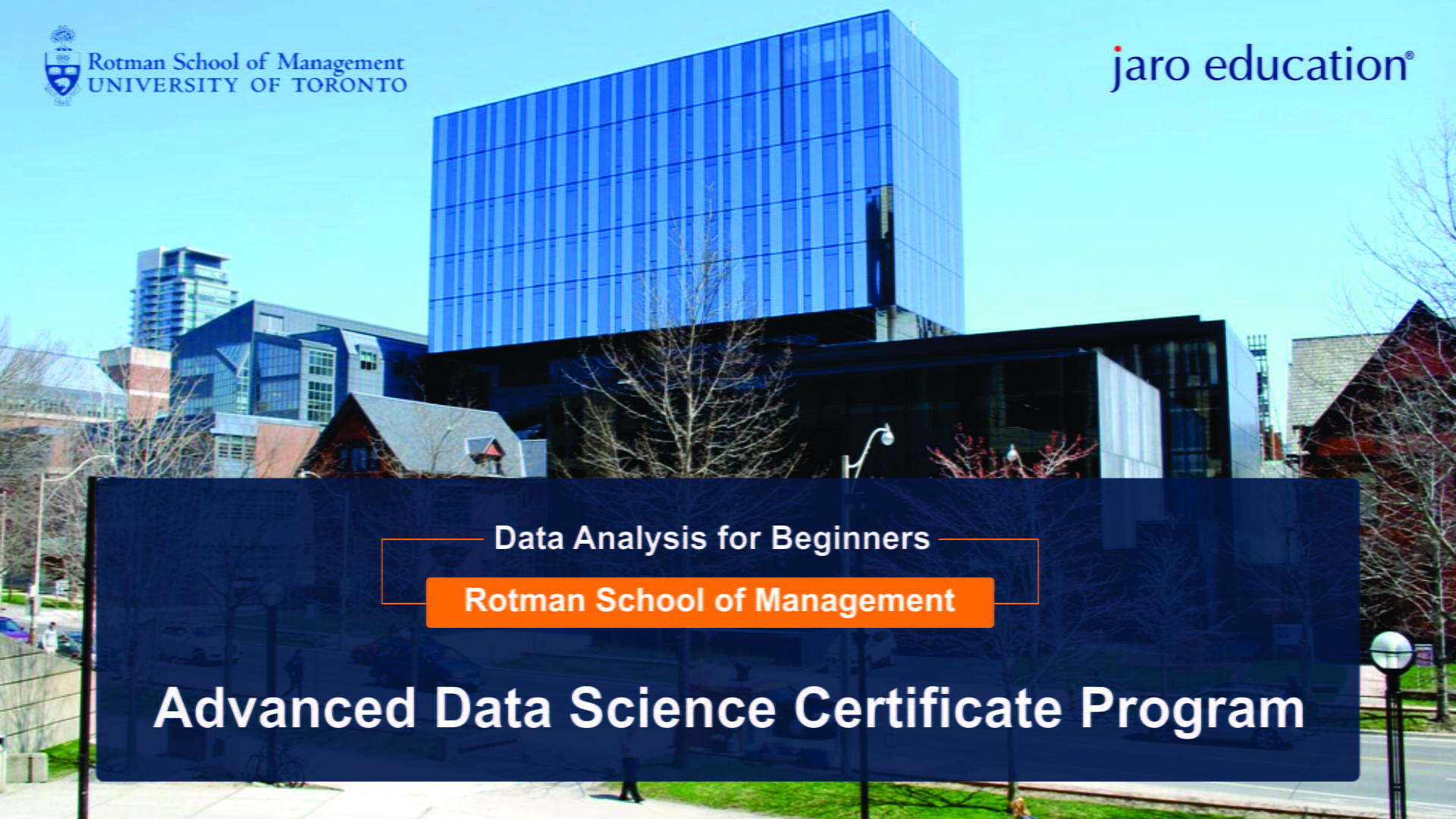 Data Analysis for Beginners
Introduction
Analytics. Big Data. These skills are redefining how employers currently function. Experts believe that data analysis can become one of the most sought-after job spaces or career options in the years to come. 
Both tech giants and start-ups are rapidly adding data analysts to their workforce. The professionals are proficient in recording, assessing, and studying data to enable efficient decision-making. Are you also looking out for a profitable career option in 2021? 
If yes, take a comprehensive advanced data science course, and it will show you how the call for data analysis skills is growing by leaps and bounds. Keep reading as we outline every essential aspect of data analysis in this blog post. 
Why is Data Analysis Gaining Momentum in 2021?
It is one of the most obvious questions that will cross everyone's mind. Let us see why this field is making waves in 2021. 
Data Analysis Has Become a Priority for the Top Employers
As things stand today, over 77% of the top companies consider data analysis a pivotal component of their performance. With the increasing competition, more and more companies seek data analysts to identify new growth opportunities. 
Data Analysis is Everywhere
With the rapid utilization of computers and advanced technologies, practically no industry is left untouched by data analysis. Therefore, many domestic and international companies hire data analysis graduates from prestigious universities, such as the Rotman School of Management.
You Get an Opportunity to Remain at the Core of Decision Making
The biggest advantage of this field is it allows you to remain at the core of the decision-making process. It can make you an asset to the organization in the long run.
Data analytics enjoys an impressively high adoption rate in every industry. Just like social media, data analysis will also become an integral part of every industry in India.
Makes for a Perfect Freelancing Option
Are you not a 9-to-5 person? Do you struggle with remaining tied to one employer? If so, a data science advanced course can prove to be the best thing for you in 2021. Data analysis is all about studying numbers and driving insights. It makes for a perfect freelancing or consultancy option in the coming times.
Scope and Career Prospects for Data Analysis in India
Data analytics and data science hold the fourth position in the top 10 in-demand tech skills for 2021. That's not all. Statistica predicts that by 2027, the Big Data market may grow up to USD 103 billion. Moreover, in 2022, the market may get an annual revenue of USD 274 billion. It is excellent news for the young graduates planning to step into this field. 
An advanced data science certificate program is the best way to master Data Analysis and access lucrative career venues in the future. Data analysis graduates have tremendous scope in banking, healthcare, policing, telecommunications, fraud detection, energy, risk management, and e-commerce.
Remuneration for Data Analysts in India
The median remuneration of a Data Analysis professional in India is around INR 10 lakhs per annum. However, professionals with over five years of experience can earn up to INR 15 lakhs per annum. 
Senior data professionals with experience of 10+ years can earn in the range of INR 15 lakhs to 20 lakhs per annum. So, what are you waiting for? Students who wish to gain an edge in the competition should enroll in advanced data science courses for the best exposure. 
Top Skills Required to Excel as a Data Analysis Professional
Here is a list of the top skills that will give a boost to your data analysis career.
Good grasp of languages, such as SQL, R, Python, and DBS

Outstanding clarity on technical concepts, such as statistics and data mining
Enroll in Jaro Education's Rotman online courses to ace these skills.
Top Career Options for Data Analysis Graduates
Are you looking for a career change? Consider a data analysis course from the Rotman School of Management courses, and boost your chances of excelling in your endeavors. Here are the top five career options for data analysis graduates in 2021.
Data scientist

Product analyst

Business intelligence analyst

Machine learning engineer

Data visualization specialist
Conclusion
There is no doubt about it: Data analytics is the way of the future. Before considering a mid-career switch or starting fresh with data analytics, ensure you have the relevant expertise. Professionals interested in learning more about this field and its application in the real business world should go for the best advanced data science courses from Jaro Education. 
Jaro Education is a leading Ed-Tech space in India that offers a versatile range of MBA and executive programs meticulously tailored to meet the needs of the industry and the students. Get in touch with us for more details.