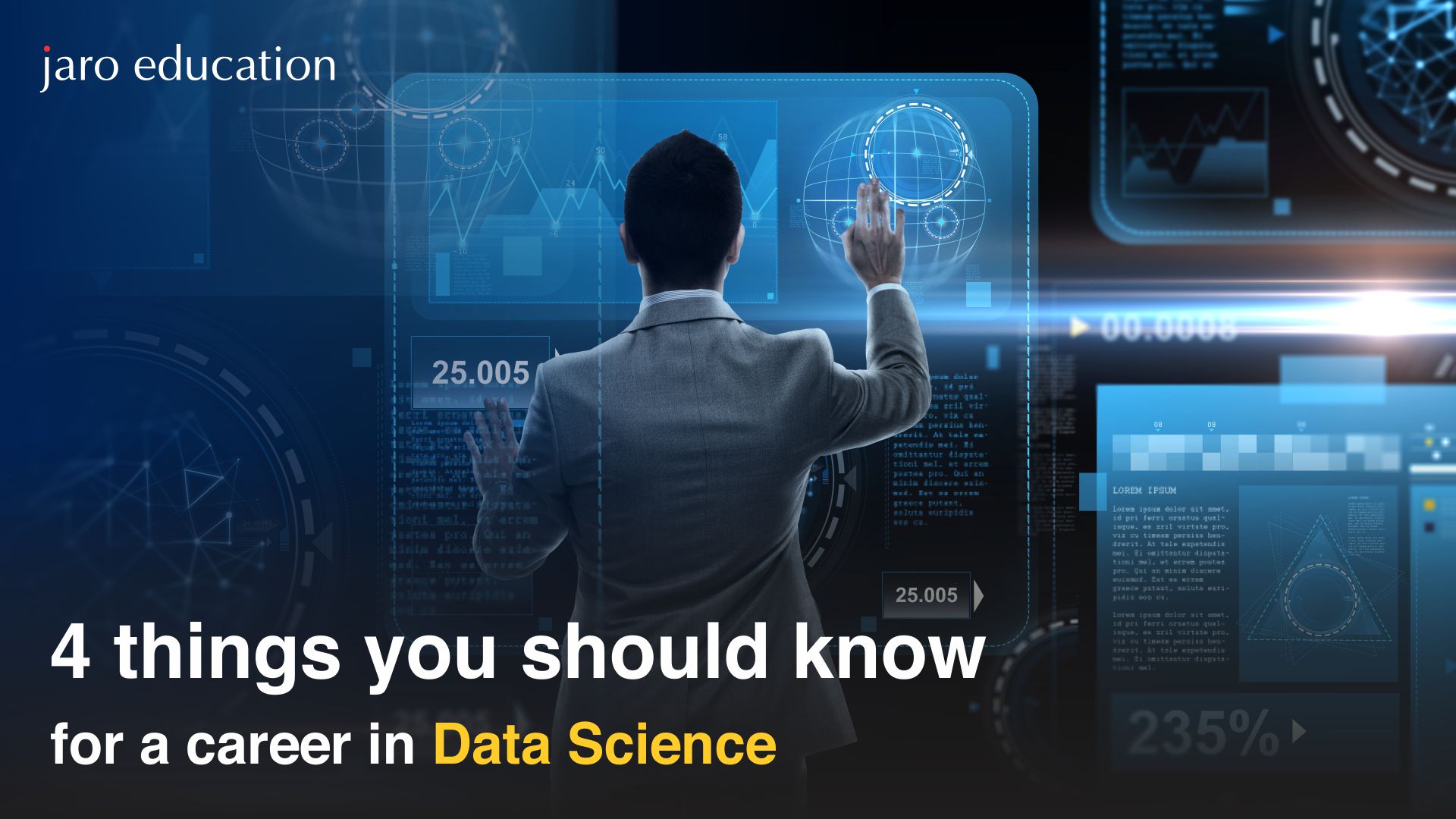 Curious to Excel as a Data Scientist? Here are 4 things You Must Know!
Introduction
The world of Data Science offers lucrative jobs, incredible opportunities for professional growth and is expanding to get bigger and better every day. Master's in Data Science paves the way for the life you aspire to live. It promises growth by turning your ambitions into reality. However, even the most genius of minds need a guiding light to broaden their horizons, understand the unknown, and achieve perfection.
IU International University of Applied Sciences is home to some of the most extraordinary scientists known for their expertise in data science, enabling the students to acquire the art of excelling as a Data Scientist only from the best.
Before embarking on the journey of enhancing your knowledge on the subject, here is a list of everything that you must know about data science.
An affinity towards coding –
Before you begin with your M.Sc. in Data Science, you must know that coding will be an integral part of your journey.  Data scientists need to rely on their coding skills at different levels of this course. Many data scientists invest their faith in Python and its wide application. Python is used to obtain, analyze, and clean data, which means – you can use it for everything! While dealing with multiple datasets, you need knowledge of languages, such as SQL and NoSQL. Recently, MATLAB and R have come into existence for data analysis, and these coding languages are here to stay!
You may get subjected to opinions that point against the significance of acquiring impeccable coding skills to become a data scientist but pay no heed to them. Remember, coding is undeniably a crucial aspect of Data Science, and your skills in it will take you a long way. 
The complex world of Data Visualization and Unstructured Data –
Tools such as d3.js, Matplttlib, and Tableau, enable you to visualize data, which happens to be a crucial part of this field. Learning everything that there is to know about data visualization helps you emerge from your Master's in Data Science as an exemplary data scientist with worthy expertise in the same field. 
Unstructured data can overwhelm data scientists because of their advanced level of difficulty and is known as 'dark analytics'. Masters in Data Science from a reliable organization will help you untangle the challenging threads of all undefined data, such as social media posts, videos, customer reviews, and every form of data that goes uncharted. As a part of the IU International University of Applied Sciences, you will learn to turn the most intimidating concepts of Data Science into your biggest strengths. When you professionally step into the world of data science after completing the course, you will march towards progress as an outcome of your understanding of undefined data and its challenges.
Machine Learning and Artificial Intelligence –
Masters in Data Science is incomplete without in-depth knowledge of artificial intelligence and machine learning. Proficiency in various machine learning techniques, such as supervised machine learning, logistic regression, helps data scientists to take their brilliance to the next level. Although an important skill, not everyone can claim to be an expert in machine learning and artificial intelligence. When pursuing the Master of Science Degree Programme (specialization in Data Science) from IU International University of Applied Sciences, the doors to your extensive knowledge on the subject shall open, thereby helping you stand out as a data scientist and that too, for the most inspirational reasons! 
The underestimated skills –
The curiosity to learn and unravel the knots of complex problems is an important must-have for someone who aims to do a M.Sc. in Data Science. One must not underestimate the importance of understanding how a given industry works, its business model, and the role of data science in that sector. Good communication skills lay the foundation stone to the monument of a great career in every field, and data science is no exception!
IU International University of Applied Sciences enables you to acquire every skill that has a part to play in the architecture, designing and shaping of your career in Data Science. Masters in Data Science is a recently popular dream, but not everyone gets to live it or reach its zenith of success.
Conclusion
Taking up a Master of Science in Data Science degree at IU International University of Applied Sciences lifts you to the platform from where your destination to become a skilled Data Scientist appears prominent than ever before. When opportunities knock at your door with a treasure trove of knowledge and a scope of enriching experiences that will shape your career in the most promising way, you must open the door instantly. So, enroll now, and make the most out of this exceptional opportunity!