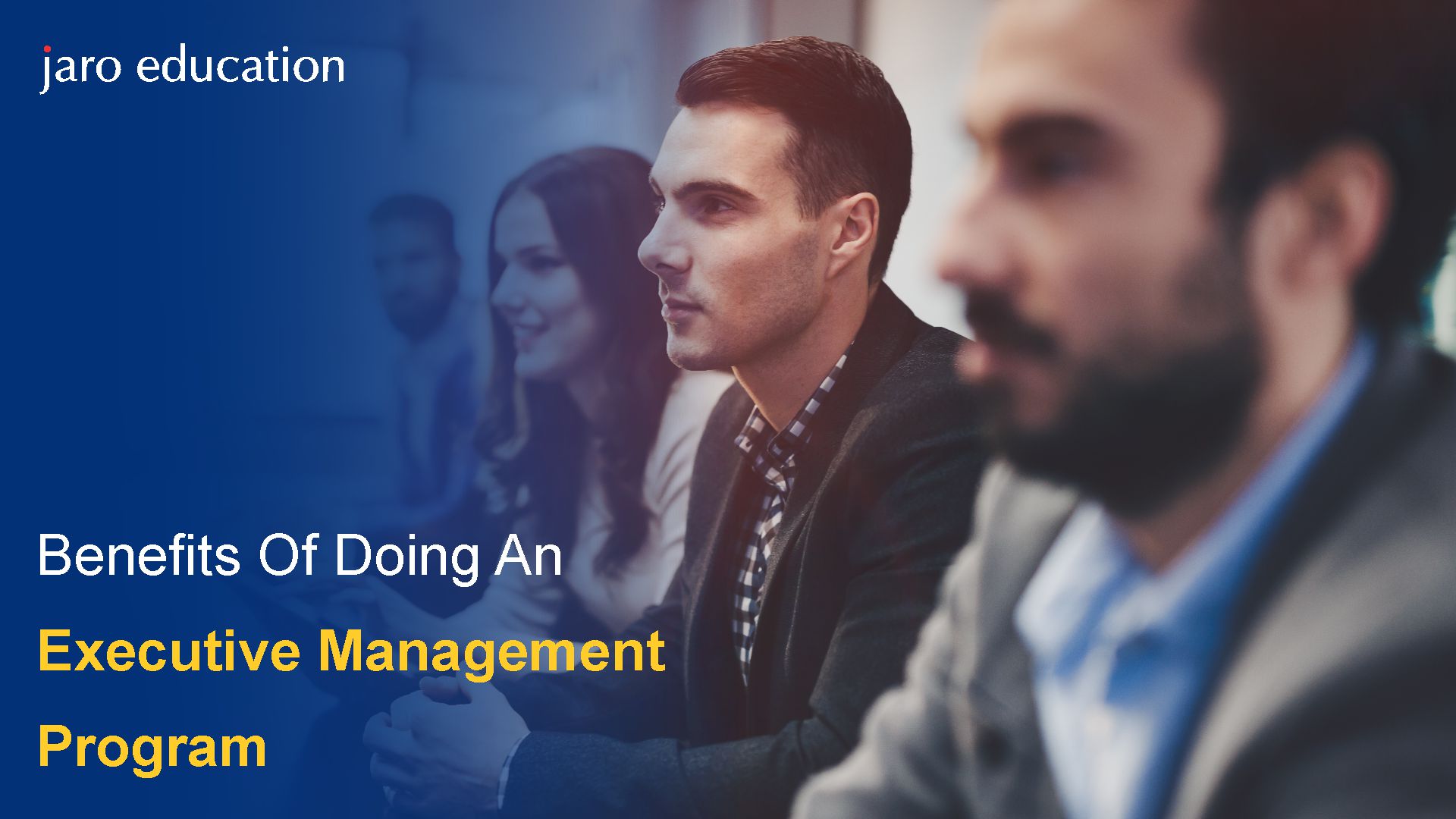 Introduction
Companies employ workers with the Executive General Management Programme from IIMs, including IIM Trichy, offering attractive salaries and benefits. The curriculum of Executive General Management Programme from IIM Trichy is intended to give executives a knowledge of business and enable them to make marketing decisions. This programme provides learners with a holistic, multidimensional vision of an organisation to help them make better, more integrated decisions.
Who is the Right Candidate for This Programme?
Are you a working professional or an aspiring manager who has been knocked by boredom at the workplace? Or are your limited skillsets obstructing your path towards success and better positions? If the answer to any of these questions is positive, consider yourself suitable for a certificate course in General Management. Growth happens when there's an enhancement in productivity, resulting from excellent skills such as good planning, leadership qualities, and workforce management. Furthermore, a better-qualified employee is an asset for a company, earning more opportunities and laurels than other employees.
This programme is specially designed for those working professionals who wish to utilise their working experience through enhanced learning to progress. Pursuing the EGMP would help students reach their full potential by infusing new knowledge.
Top 6 Benefits of an Executive General Management Programme
1. Fresh idea curation at the workplace
Those pursuing the General Management courses online will have the edge over others as the newly gained knowledge will help bring new and unique ideas to the desk. In addition, continuous learning, evaluation, assessment, and networking with peers from distinct backgrounds benefit immensely. They will also be able to exchange ideas with others from the same course and learn different tactics to enhance their organisation's reputation.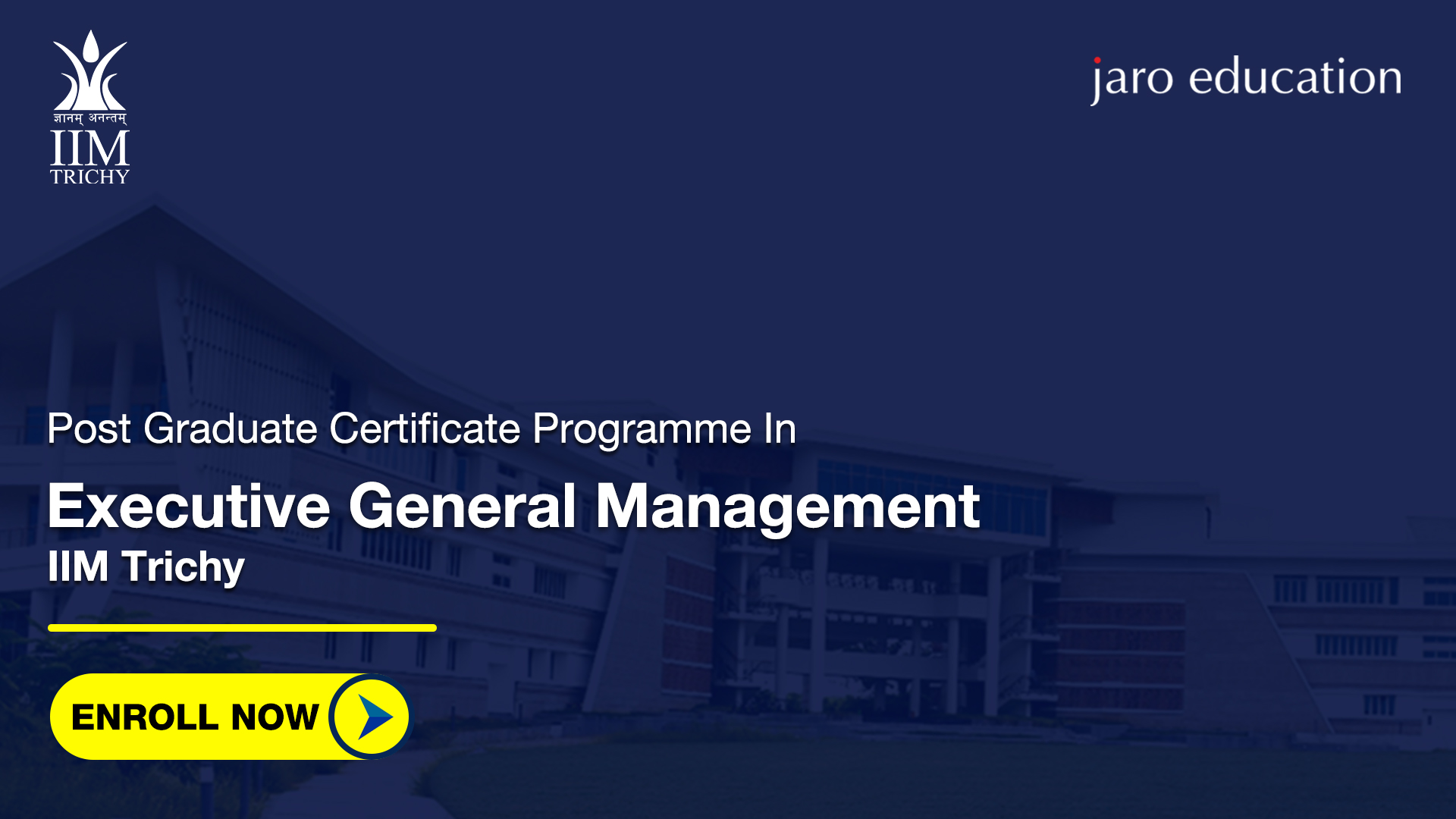 2. Leadership quality boost
Most of the reputed organisations target absorbing employees with leadership skills. This skill is vital not only for proper management but also for a healthy intra-workplace atmosphere. Also, those who are leading quality experts have better chances for promotion and appraisal. General Management online courses help to evaluate your managerial and functioning attributes. The prospective student will witness changes and improvement in their leadership abilities.
3. Increased confidence level
It is one factor that plays a key role when it comes to excelling in any field. It portrays a strong personality that can handle adversities bravely. This course helps obtain a solid understanding of how businesses work and are managed. Moreover, any knowledge gap would be bridged professionally, boosting up confidence and morale. As a result, one would approach their work with more profound knowledge and ideas.
4. Polished communication skills
The better one is at encoding and presenting their thoughts or concepts, the better the result is. Therefore, communication or interactive skills are mandatory for being a polished manager or leader of any organisation. Fluency of words presents a clarity of your goals and helps generate interest in them. Online General Management courses aid in improved communication skills. New curriculum-based knowledge will help you gain insight into business management principles and present a bigger picture of business-related issues.
5. Peer learning
Peer learning plays a significant role in enhancing a students' overall personality and traits. As most of them are working professionals, each will bring their distinct work experience to the classroom. Some of the respective classmates may even be apex-level professionals who might have joined this course to boost their knowledge in specific areas of business management. The classrooms comprise a diverse pool of professionals with small and large business profiles in different sectors. The combination builds up a massive chance of networking, communication, and training.
6. Better chances of promotion
The best part of pursuing an Executive General Management Programme from a renowned institute is that it brightens up your chances of getting a promotion. The value it brings is easily acknowledged and identified by good companies, resulting in better compensation. It improves one's position in the company and gets one recognised as the best of the employees. With better skill sets, your chances of landing up with bigger responsibilities and better roles.
Why Choose IIM Trichy?
Born in 2011, the India Institute of Management (IIM), Trichy, is amongst the top management institutes of India, providing quality education and the best of placements. It has also secured the 7th rank in Outlook-ICARE India Ranking 2020 for MBA courses. Professors from universities abroad also form a team of lecturers at the institute. Following the prerequisite eligibility criteria, one can enrol in various PG Management Programmes, Doctoral courses, and PG Programmes in Business Management. Its interactive campus absorption, inter-sectoral peer connection, and case study-based learning make it an apex education hub.
Conclusion
Pursuing an Executive General Management Programme is highly beneficial for young professionals and management executives. The PG Certificate Programme in Executive General Management at IIM Trichy offers the perfect blend of training and learning to help candidates advance in their careers.