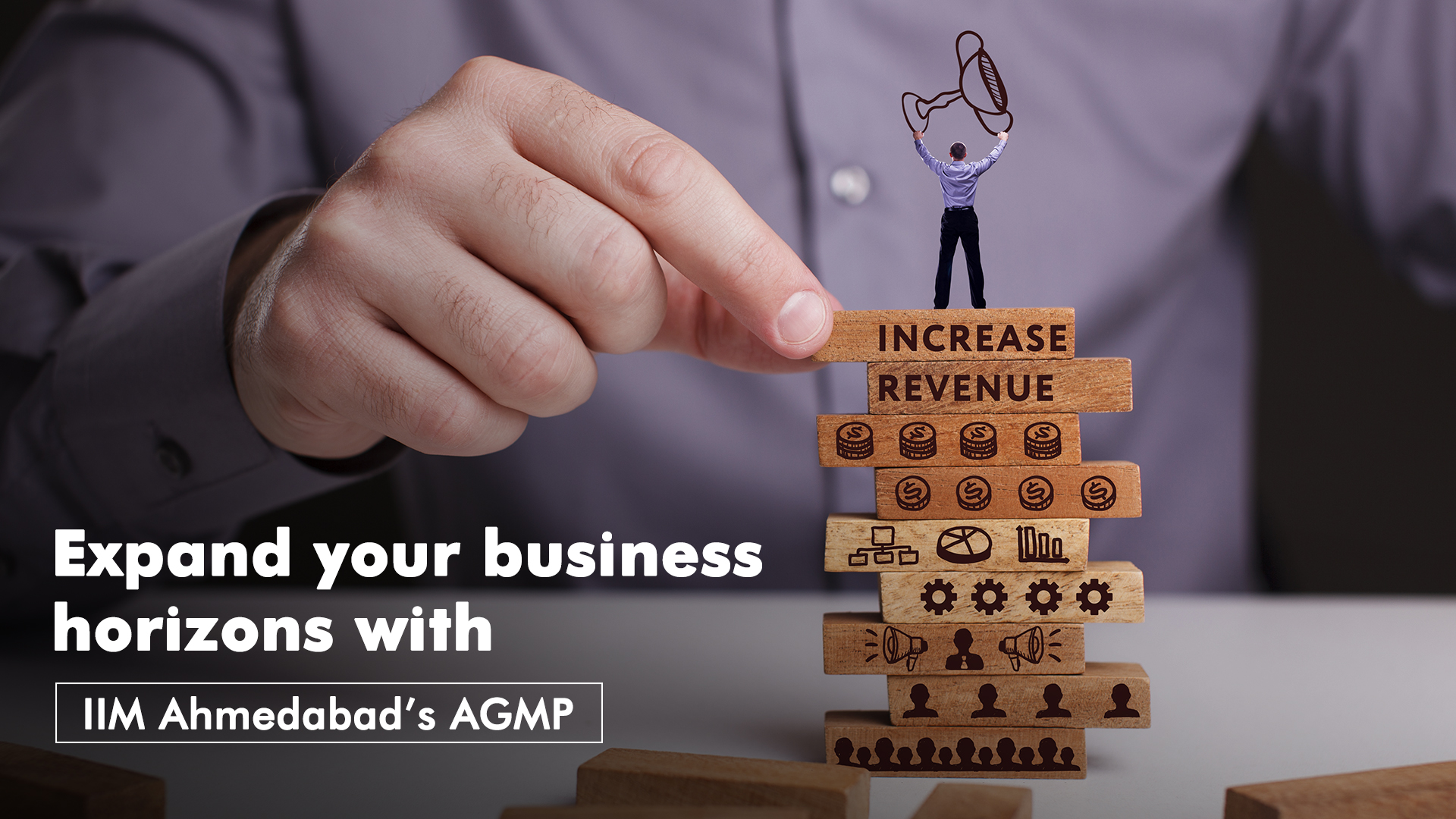 The key reasons why people opt for business schools are to build a strong professional network, gain entrepreneurial skills and kick-start a career in the management field. However the dynamic management field demands for constant upgrading and upskilling which can't be convenient once you have reached the mid managerial levels. Hence, an option of Executive programme plays a crucial role in widening the career prospects of working professionals.
One such programme is Accelerated General Management Programme offered by IIM Ahmedabad. It is designed with an objective to inculcate managerial skills in the participants and prepare them for future leadership roles with the convenience of fast paces curriculum and blended study modes.
Reasons to pursue Accelerated General Management Programme:
Obsolete management skills have no scope in this evolving business world. Given the dynamic nature of the market, employees are required to upgrade their skill-set accordingly. Management skills with modernised concepts and strategies are required to manage organisations in today's business environment.
The Accelerated General Management Programme, one of IIM Ahmedabad's Executive Courses, helps participants expand their knowledge-base in the global business environment. The programme will provide you the opportunity to interact with professionals from various industries. Academic counsellors at Jaro Education believe that the programme will enhance your strategic management skills required in the new business environment.
Overview of the programme:
The one year long programme covers all the concepts and topics to help the participants upgrade themselves in their leadership roles. Tailor-made for the mid level managers with minimum of 5 years of work experience, Accelerated General Management Programme will equip the participants with the right tools of management skills needed in the global business world through blended teaching approach. The pedagogy of the programme is highly interactive. Through online lectures with Jaro Education, case studies, research-based projects, and in-campus sessions at IIM Ahmedabad, participants are provided with an in-depth understanding of current market trends and opportunity to learn from rich experiences of peers from across the industry.
With the upgraded skill-set and knowledge base after having completed Accelerated General Management Programme, working professionals can possibly prepare themselves for taking on the higher job roles. This programme may also help people step into leadership roles in young start-ups and possibly in established firms as well.