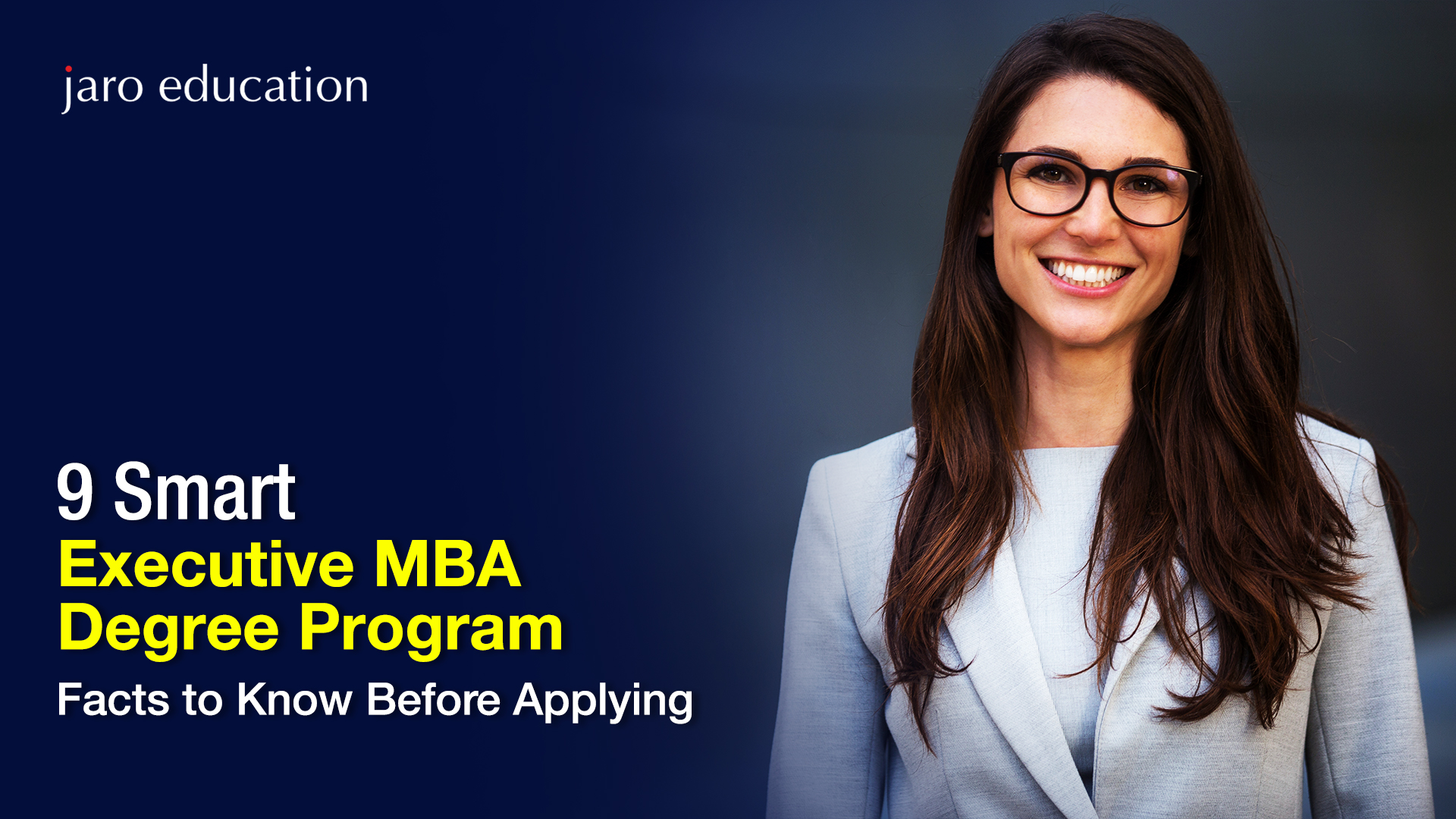 MBA (Executive) Degree Program
Being equipped with an MBA (Executive) Degree Program by Shiv Nadar University for working professionals ensures that you are amongst the top strata in your profession. An MBA Executive degree helps you empower yourself with the requisite knowledge and handle some of the leading challenges business leaders face in the present times.
Students who enrol in the MBA (Executive) Degree Program gain hands-on experience about the issues faced in the day-to-day, helping them find solutions to resolve challenges faced by them. One of the many reasons for choosing the degree is to enhance skills while polishing the already known facts, build better professional networks, and climb the success ladder.
To understand the advantages of applying for an MBA (Executive) Degree program, let's know some smart facts about it.
Attaining Life Skills
Enrolling in the MBA Executive program helps you gain theoretical knowledge and practical business skills and helps you acquire much-needed life skills such as leadership, corporate communication, and teamwork.
Flexibility
With time being a constraint for most working professionals, enrolling for an Executive MBA Degree gives them the flexibility of choosing a study schedule best suited to their requirements ranging from weekend modules to block courses.
A Privileged Degree
Securing admission in the MBA (Executive) Degree program is one of the most prestigious moments and celebrations for a candidate who has been accepted. The admission process is competitive and rigorous as the institutes offering the degree look for candidates who are the best. After this, your success will be measured by the hard work you put in.
It's expensive but worth it
Choosing to pursue the MBA (Executive) Degree program will be financially risky as the degree is expensive. The expenses involved compel many aspirants to use their savings or opt for loans to finance their degrees. But, the skills learned through the Executive MBA will help you repay the loans in no time.
Challenging, but for a lifetime
Although the MBA (Executive) Degree program is not easy to pursue, it equips you with the required skills and theory. The celebrations on graduating after the completion not only end here but also help you make connections of like-minded business acumen who enable you with learning opportunities to discuss strategies and business opportunities.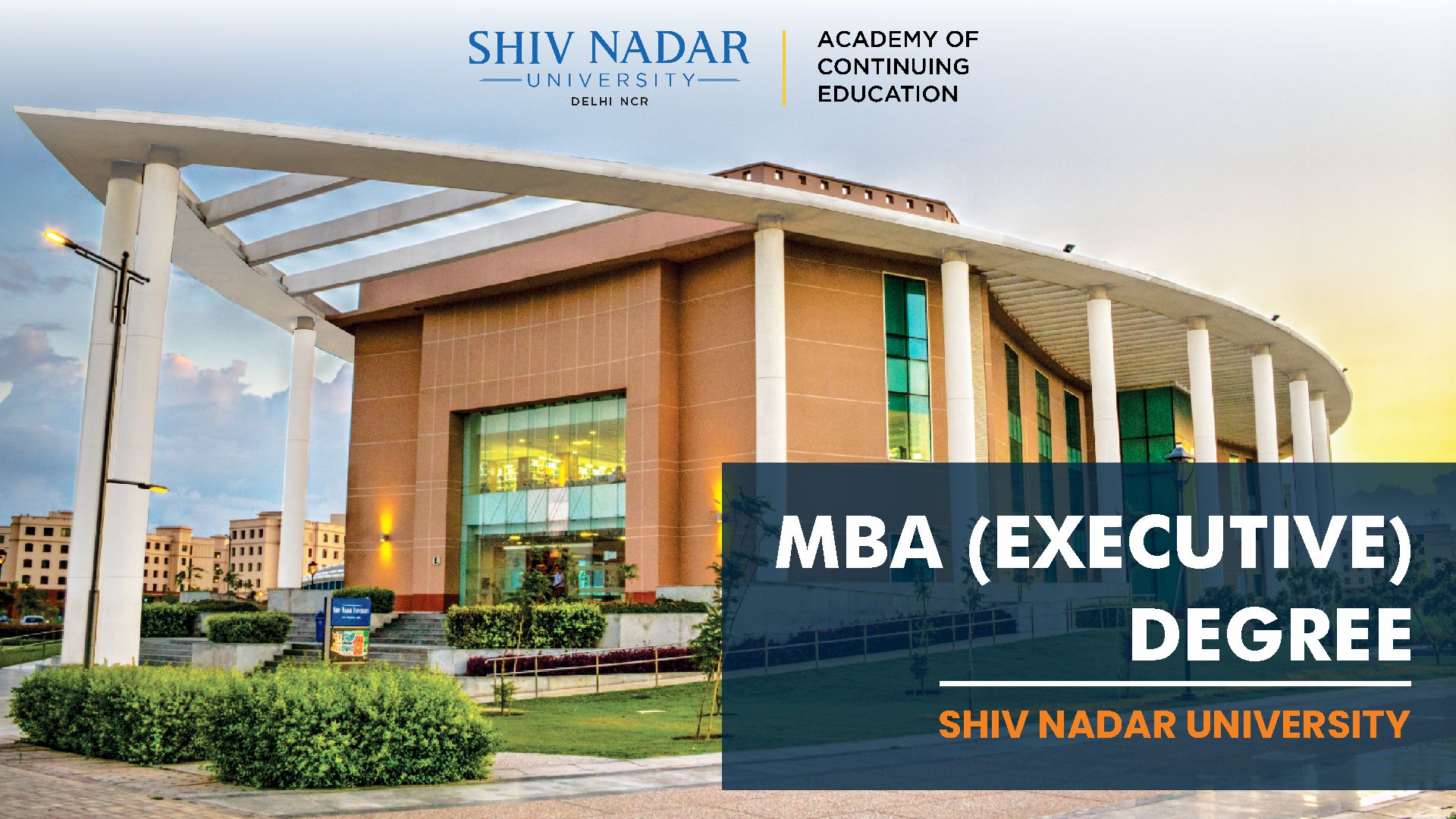 International Exposure
Enrolling in an MBA (Executive) Degree program will allow you to interact with fellow students from various backgrounds and countries. You will get a chance to understand the latest trends in the global market that are not limited to the local markets.
All around learning
The Executive MBA online degree helps you learn the basic theoretical skills around the business and the required leadership skills for working with people from diverse walks of life.
More than a degree
Acquiring an Executive MBA online degree enhances one's professional expertise and gives one a sense of achievement and more. The time invested in the course is worth every minute and penny.
With time being premium, pursuing an Executive MBA for working professionals degree becomes easy as the Executive program MBA allows you to complete your degree part-time in approximately 18 months.
Conclusion
Pursuing a degree in Executive MBA for working professionals is a great choice for career enhancement. It allows professionals to combine their work experience with management practices and techniques learned during the MBA program. This makes them better at what they do. If you are looking for a career enhancement opportunity using an MBA (Executive) Degree program from a reputed university, get in touch with us. Jaro Education will be glad to assist you with the onboarding process.
FAQs
What certificates will I be receiving for this EMBA course?
You will receive a PGDM degree upon completing your MBA Degree course. Alternatively, you can also receive an MBA degree, depending on the institute's preference.
What payment plans are available for the MBA (Executive) Degree program fee?
Payments can be made either at once or in instalments each semester. Usually, the institute charges fees annually or semester-wise. Also, you can opt for an educational loan or a scholarship to support your studies.
After completing MBA (Executive) Degree program, what kind of job will I get?
You can sit in campus placements to get an entry-level management position in leading companies. There is also the option to apply in off-campus placement drives of reputed companies. The work profiles can vary based on your specialisation such as Sales, Marketing, Finance, Operations, Supply Chain, etc.
What salary will I get when I complete the MBA (Executive) Degree program?
The salary will depend upon your employer and the designation awarded to you. Salary ranges for fresher-level MBA graduates in India vary from INR 30,000 to INR 2,00,000 per month. Apart from the institute, you have completed your degree from, your level of competence also plays a crucial role in defining your salary package.