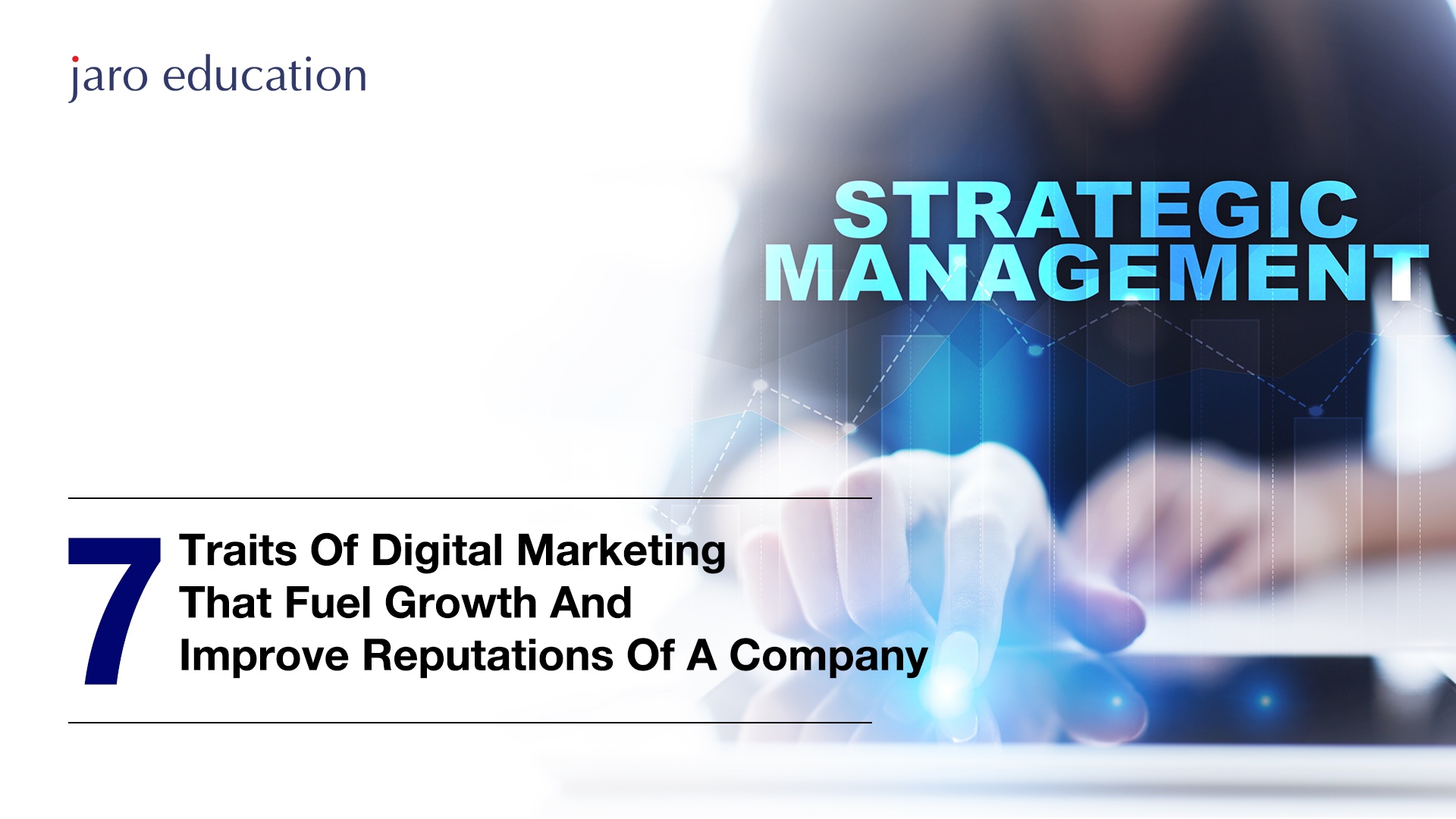 7 Traits of Digital Marketing that Fuel Growth and Improve Reputation of a Company
Introduction
In today's digital world, everyone is connected. A few mouse clicks can provide consumers with all the information they need about a product, without the influence of a salesperson.
Today's sales professionals must leverage technologies and digital tools to remain and leverage their online presence effectively. Engaging your audience in this way will enhance your chances of converting them into customers. That is why businesses need to integrate digital marketing to improve marketing management and sales management.
IIM Kozhikode's Strategic Sales Management and New Age Marketing Programme can help obtain the digital marketing traits that fuel growth and improve the reputation of a company.
Getting to Know the Customers and Audience
Buyer personas are representations of the specific types of buyers that you believe have specific interests in your organisation or product. In this way, we can appeal more effectively to those specific desires. Marketing has always been about understanding the customers. To do this efficiently, it is important to understand the client's audience by taking time to learn about them.
With strategic management courses, such as the Strategic Sales Management and New Age Marketing programme, experienced professionals can learn to read their customers and audience. 
Focusing on Content and Information
The shift from traditional advertising to content marketing techniques and focusing on providing customers with more content and information was one of the changes associated with new-age marketing. The content answers the biggest questions they have and helps them naturally progress through their buying process.
Quality content can be produced with the help of online marketing courses like the IIM Kozhikode's Strategic Sales Management and New Age Marketing programme which can fuel growth and improve a company's reputation in the following ways

Building a Digital Reputation
The digital footprint you leave behind is the result of all the things you say and do online, as well as what others are saying about you. Your digital reputation is formed by the people and sites you follow, the posts, likes, and shares you make, as well as the comments. A business must have a strategy for managing its online reputation. Lack of trust and increasing competition can have a serious impact on the decision-making process consumers go through when making an online purchase.
To build a digital reputation and connect with a wider audience, a sales professional must do everything – create content, run ads, have a presence on search engines, offer customer service, etc. Get the help of Brand Management Courses like IIM Kozhikode's Strategic Sales Management and New Age Marketing programme to build a digital reputation.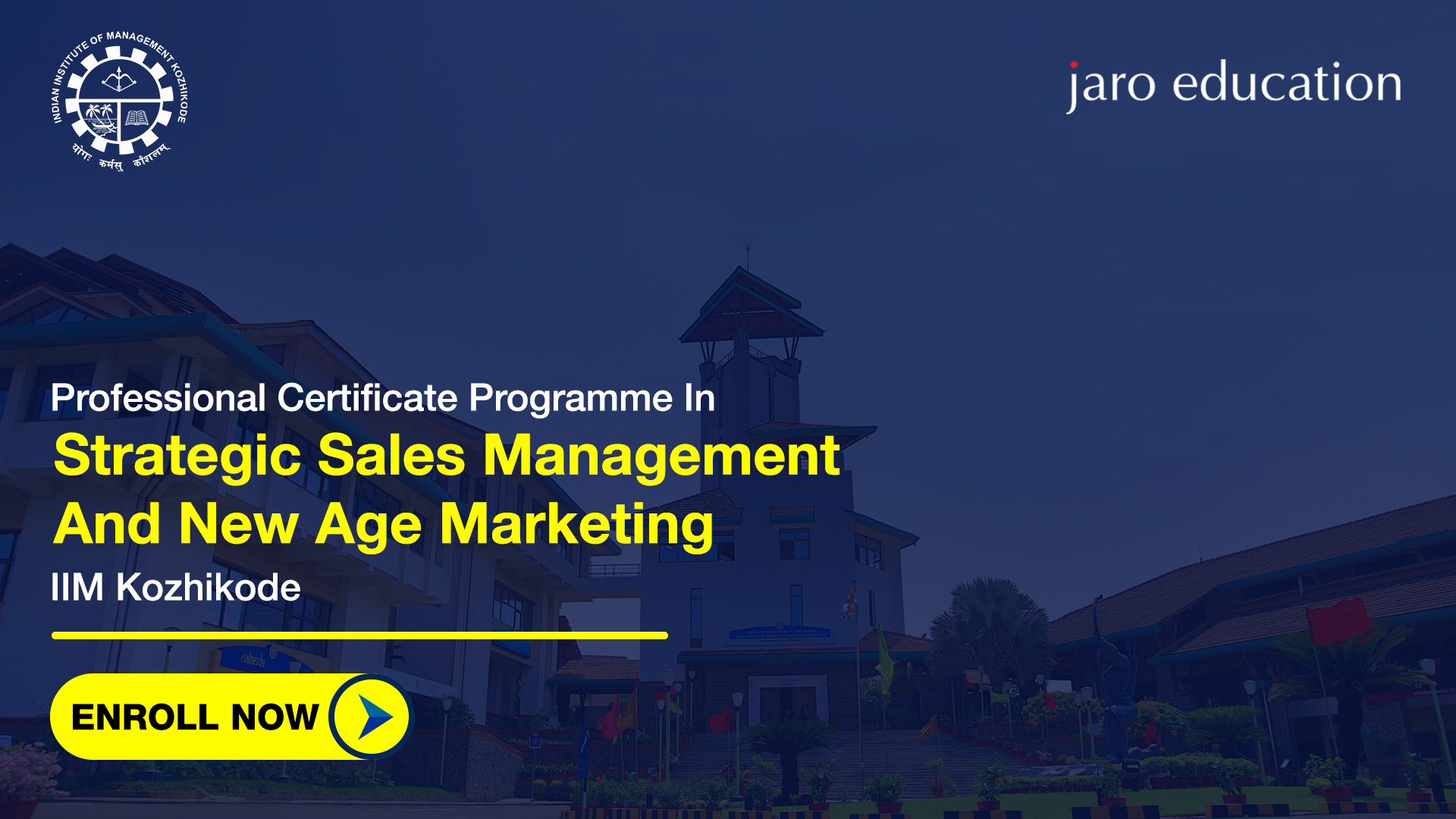 Mapping the Buyer's Journey
In recent years, forward-thinking sales teams have emphasized using content throughout the sales process. The content created should correspond to specific customer journey points. It should include information that answers prospects' questions, make them feel valuable, and gets them to the point where they will make a purchase.
The trend in recent years has been shifting toward sales enablement, which means providing the sales team with the tools and resources they need to close sales. Get the help of a marketing management course like IIM Kozhikode's Strategic Sales Management and New Age Marketing programme to improve Strategic Sales Management.
An Active Social Presence
Today, everyone is hooked to social media. Companies have taken to social media to promote their brand better by drawing the customers' attention towards them. Having an engaging social media presence is a very important part to help improve the brand's visibility and facilitate its online reputation to spread around.
The Strategic Sales Management and New Age Marketing Programme by IIM Kozhikode trains the students in this new-age skill of building and maintaining a good social media presence. 
It's important to get in front of the customers so they will notice the brand. Sales professionals have to reach them through multiple channels to accomplish that and stand out. Customers should be able to contact the company in multiple ways to get in touch with the company. One of the reasons social media presence is so important in new age marketing is that this is how information is shared.
With the help of sales and marketing courses like IIM Kozhikode- Strategic Sales Management and New Age Marketing programme professionals can learn how to establish multi-channel marketing.

The value that a company provides its customers is the secret to its survival in new-age marketing. The firm becomes more than a company that simply offers a product by providing valuable content and information to the users.
A brand in the new age of marketing must be more than just a brand. Companies must also become publishers and confidants. As a business, they can serve their customers better by providing them with valuable information through sales and marketing courses, mainly the Strategic Sales Management and New Age Marketing course.
Conclusion
Before getting started, know the customer and then prepare the content. Use content marketing and other tools to build an online presence. Maintain an active social presence to build a strong community. If companies want to grow and establish their reputation in the digital world, the ability to make customers happy plays the biggest role – whether a small or large business.
With the IIM Kozhikode certification in Strategic Sales Management and New Age Marketing, sales professionals can stand out as strong, modernized and adaptive sales professionals.
Enrol now for IIM Kozhikode- Professional Certificate Programme in Strategic Sales Management and New Age Marketing today, and acquire the new-age digital marketing traits to boom your career!