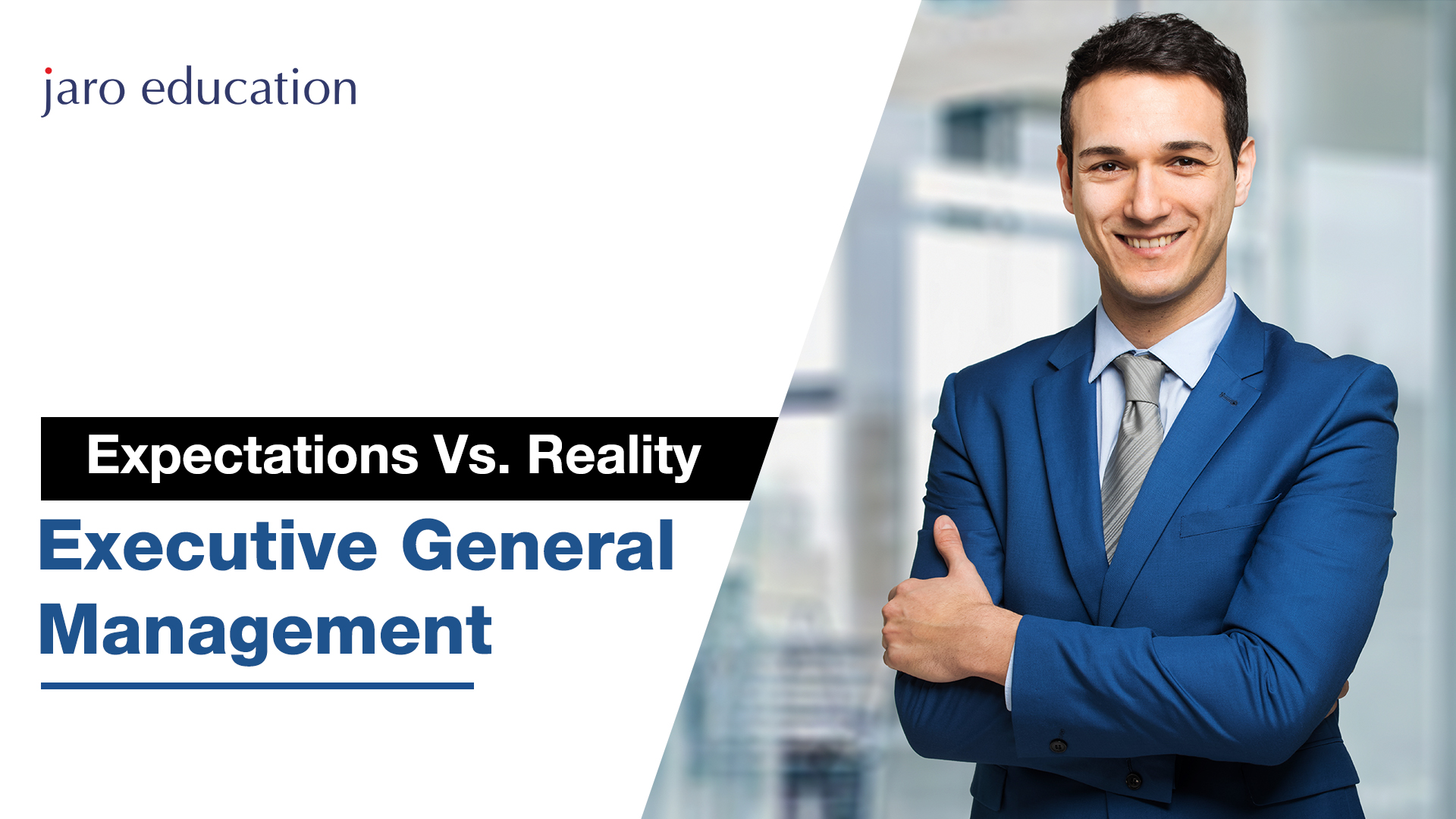 Introduction
The Executive General Management Programme is an upcoming domain of study. This course primarily deals with the fundamentals of becoming a general manager. It is a vital programme for people aspiring to become general managers in the future. The Executive General Management course will enable students to recognise how a business functions. The central function of the programme is to make students understand what business primarily is.
The programme also highlights the importance of a manager in the domain of business. The executive general management course validates a professional to become a general manager in any company. It will also equip the manager to understand and overcome obstacles. After taking this course, the general manager will also provide unique ideas for their organisation. 
With the constant demand for online courses, there has been an upsurge of general management courses online. The online executive general management courses also carry out the same function as the offline general management courses. Online general management courses have become popular among professionals, and they continue to be more popular with time. If you're looking to become a general manager, Executive General Management might be the course for you. 
Below listed are five reasons as to how an Executive General Management course will boost your career: 
Command in current affairs:

An Executive General Management course will boost your knowledge about current affairs, a necessary aspect of the business domain. A command in current affairs will also help you solve problems in the organisation with ease. It will also help you in leaving a lasting impression among your colleagues and superiors. Hence, taking this course will give you an edge over others. 

Diverse business models and ideas:

The general management courses introduce several elaborate business models for students to understand how companies operate in detail. These business models also help in broadening the perspectives of the students. They

will also help you to think outside the box and expand your business. You will

be able to think of new ideas with the help of these models. 

Evaluate business situations:

Analysing the organisational environment you're working in is pretty vital for your professional enhancement. A general management course will help you to judge and analyse circumstances in your workplace better. It will help you get better solutions for your workplace obstacles and will help you gel with your colleagues with ease. These courses will also imbibe leadership qualities in you. As a result, it will also equip you to manage and lead all types of projects that come your way in your workplace. 

Understanding key business concepts:

Business concepts require a lot of training and mastery. Without understanding the vital concepts, it will be impossible for you to improve your career in business. With the help of the Executive General Management Programme you will understand the concepts of business. Thorough knowledge of business intricacies will help you tackle and manage your projects better. You will also be able to develop competence in business-related decisions.

Highlights business strategies:

Business strategies are a crucial part of creating business models. It builds the base of any business plan. Before executing any business plan, managers always contemplate the strategies of the business. Hence, it is crucial to learn about the different strategies. A Executive General Management Programme will enable you to learn and instil business strategies in your ideas. It will also help in giving a formal outlook on your business ideas.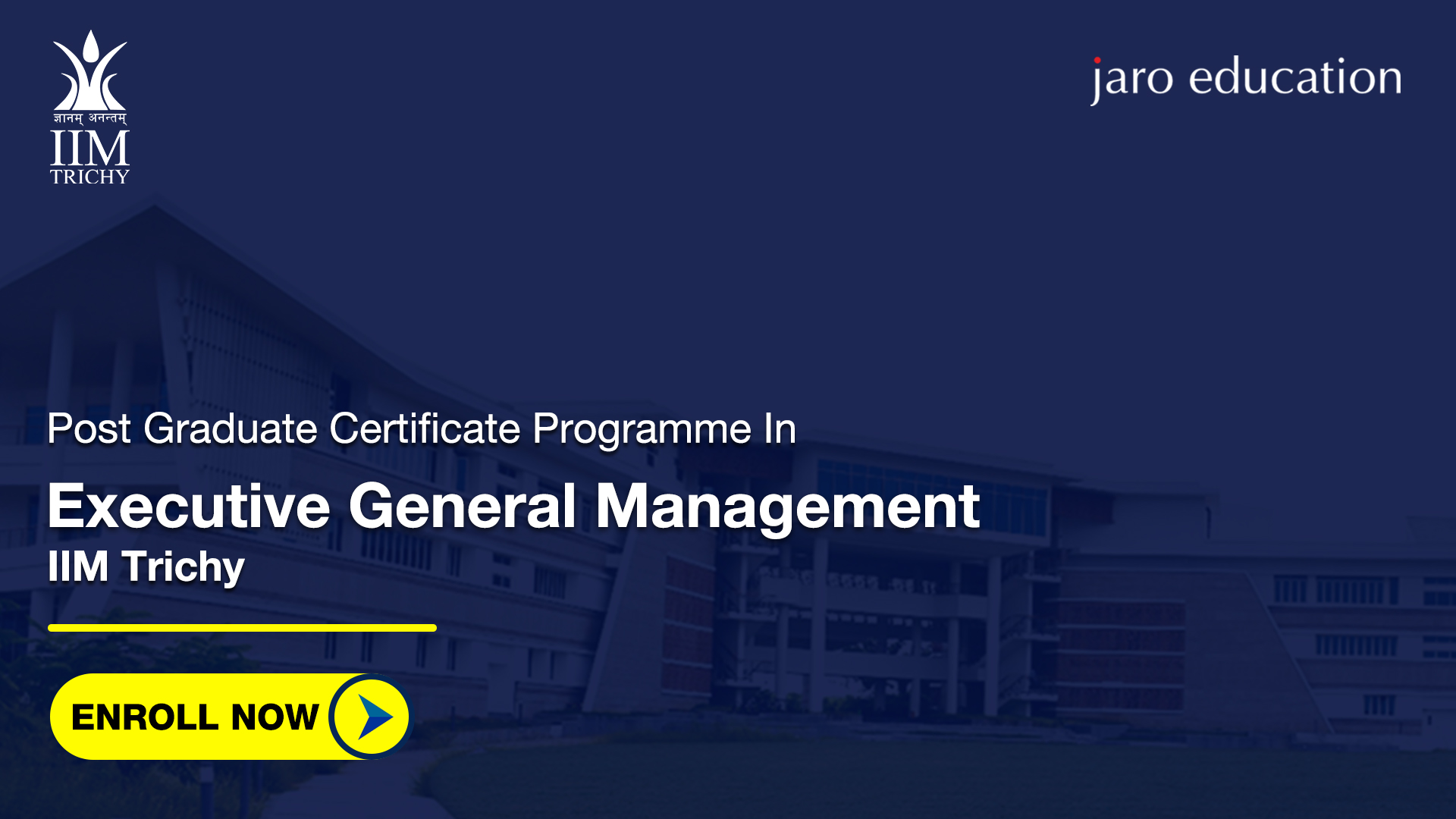 The above points reiterate that an Executive General Management course will enhance your career for the better. A certificate course in general management will also give you the tools you require to be a fine general manager. 
The PG Certificate Programme in Executive General Management offered by IIM Trichy highlights the features of the business domain. The university provides some of the best faculty in the field of business. The faculty gives a profound insight into the world of business. They also ensure that you get the best experience throughout the course. 
The Executive General Management course, therefore, will help you enhance your career. The PG Certificate programme in Executive General Management course from IIM Trichy is an excellent business programme that will open up many opportunities for your career. It will help you strengthen your career and will uplift your professional life. The programme will also expand your thought process and will help you to think uniquely.