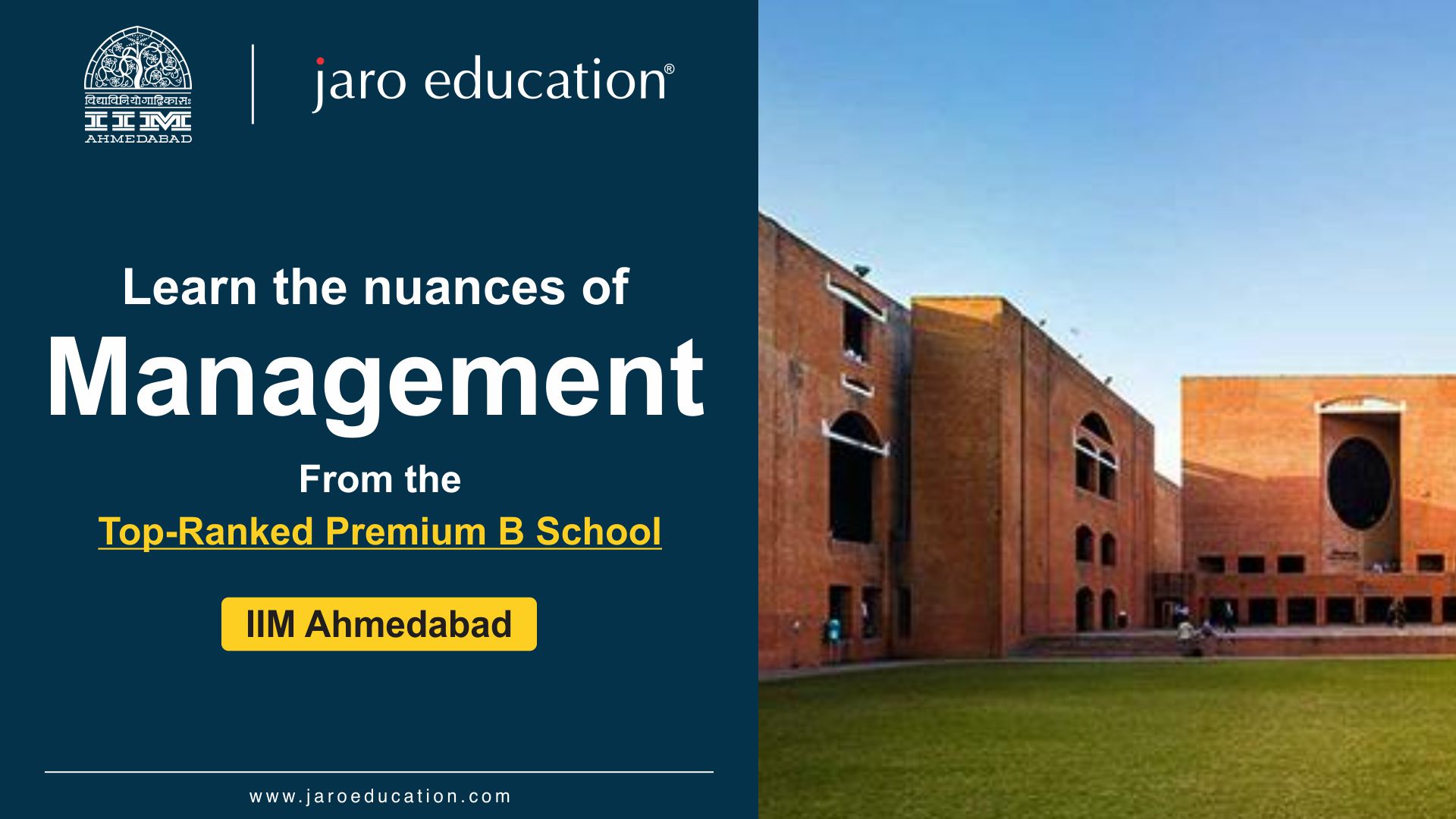 Since decades, the management business and finance courses at IIM Ahmedabad have been ranking highest in the country. With each course designed using expert's guidance and abiding by international standards, the institute continues to reel in students year on year. While it offers academically rigorous pedagogy, it also provides innovative programmes that fit the changing needs of students and the world.
1. Accelerated General Management Programme 
An extensive one-year programme, IIM Ahmedabad – Accelerated General Management Programme is curated for working professionals to teach them basic but important skill sets and knowledge in this domain. The curriculum is designed to expand their business approach and build a strong foundation on tools and techniques to facilitate business management in the current times. In retrospect, the course is a framework of new-age topics to teach participants to adopt better leadership roles.
The programme enables the understanding of management can lead to impactful decision making and help in the development of the organization and strategy and organization of any business by incorporating those management functions. It is also meant to build skills needed to make managerial and strategic decisions in organizational design, planning and change management, implementing new strategies, mergers and acquisitions, operational strategies, and managing interfaces with the public, media, and government. It is meant for the purpose of upskilling for aspiring managers of mid-level, mainly in the analytics industry.
2. Programme on Strategic Management
A three and a half months long programme, this certification programme is designed to help leaders, managers, working professionals, and executives with an integrated view of all functional areas of management. It includes aspects like Strategic Execution, Strategic planning, Strategy Application, and more. The course helps participants make better decisions and strive towards better business success with curriculums like learning restructuring, divestment, acquisitions and alliances.
3. Executive Programme in Business Finance
The Executive programme in Business Finance is a five-month-long is curated to provide understanding and knowledge on an organization's finances and how you can improve the same. This business and finance course includes understanding financial analysis and financial statements, evaluation of expenditures and learning of contribution to cost-optimisation projects. The programme is designed to hone your accounting and finance knowledge, which will equip you with the right financial learnings to enable you to make strategic decisions to maximize value.
These certification programmes are ideally targeted at upskilling working professionals, leaders, and managers who wish to step into new roles or improve their existing ones. Each designed with the changing world needs and scope of growth in mind, the programmes are meant for effective change in the respective industries too.
Gear up and learn with eminent IIM Experts, join IIM Ahmedabad's premium programmes and build a thriving career ahead.
Subscribe to our Jaro Education's blog and stay updated with the latest information.