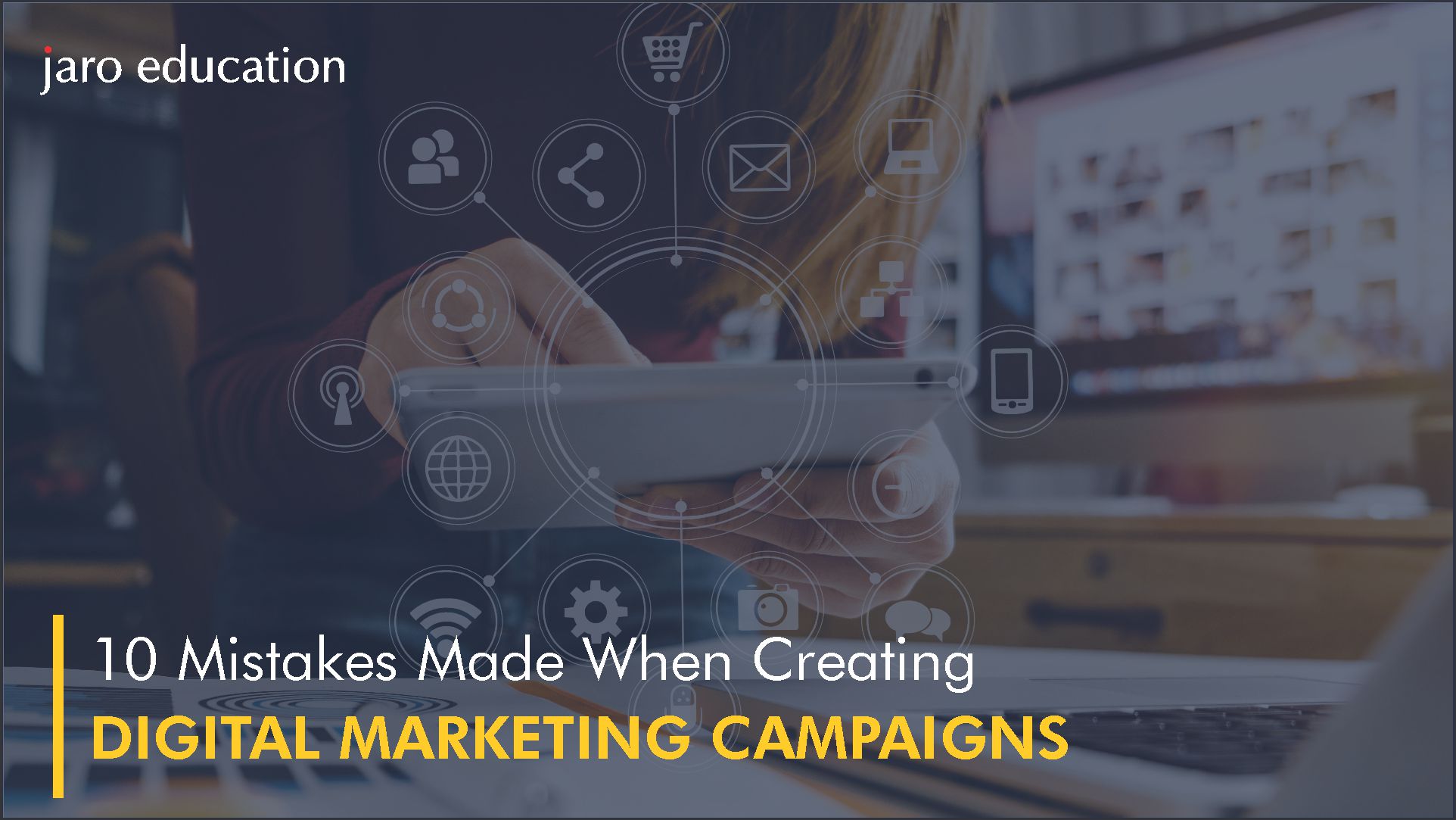 10 mistakes made when creating digital marketing campaigns
The digital world is always growing and changing, which alone makes it very different from the world outside of the digital world. It only makes sense that the ways you market your business in the digital world should be unique and creative.  
Not selling enough of your site
Having a website is now a must for any business, whether it's done online or offline.
If you don't know enough about SEO or have a lot of experience, don't worry. You can use some of the Digital Strategy Courses Online to learn about SEO and SEM on your own.
You're Not Targeting the People You Want to Sell to.
As a business owner, it's important to know if more people are visiting your business landing pages. Metrics can help you figure this out. The traffic you are getting could be from people who aren't your target audience, which could mean that your digital ads aren't where they should be or that your marketing messages aren't clear enough.
Making Impossible Goals
When you adopt a methodical approach to digital marketing, you need to develop a long term plan. It would be better if you wrote down the things you want to do in the short-term, middle-term, and long-term. Learn to set goals for digital marketing that you can achieve by enrolling in the Digital Marketing Strategy Online Courses.
Use of Clickbait.
Using clever words to make something appealing to customers is called "clickbait." Using phrases like "you'll never believe what happened next," even though the content inside is very real to most people, is a way to get people to visit your page. But such practices damage the reputation and credibility of your brand.
Not Investing in the right things
To be a good digital marketer, you and your team should be well-staffed and well-equipped to run an effective campaign. This means you'll need the necessary tools as well as digital marketing experts that can think strategically and create tactical digital marketing strategies that maximise your investment. You can gain all this experience through Digital Marketing Strategy Course.
Only Spending on Paid Ads
People who work in digital marketing usually spend all their money on paid ads, leaving little or no money for other, more effective digital marketing strategies. 
Instead, as a digital marketer, only spend money on paid ads if you want your brand to get more attention. For example, suppose your brand already has a following that grows with time. In that case, you might be better off investing in other digital marketing tools, such as high-quality content or better landing pages.
Not personalising your communication for each customer
The only thing that customers pay attention to is a message that means something to them. For example, sending an online birthday card to your customers on their birthdays lets you build a stronger relationship with them without spending a penny. Sadly, many marketers don't pay attention to this kind of personal communication, even though it is important to build brand loyalty.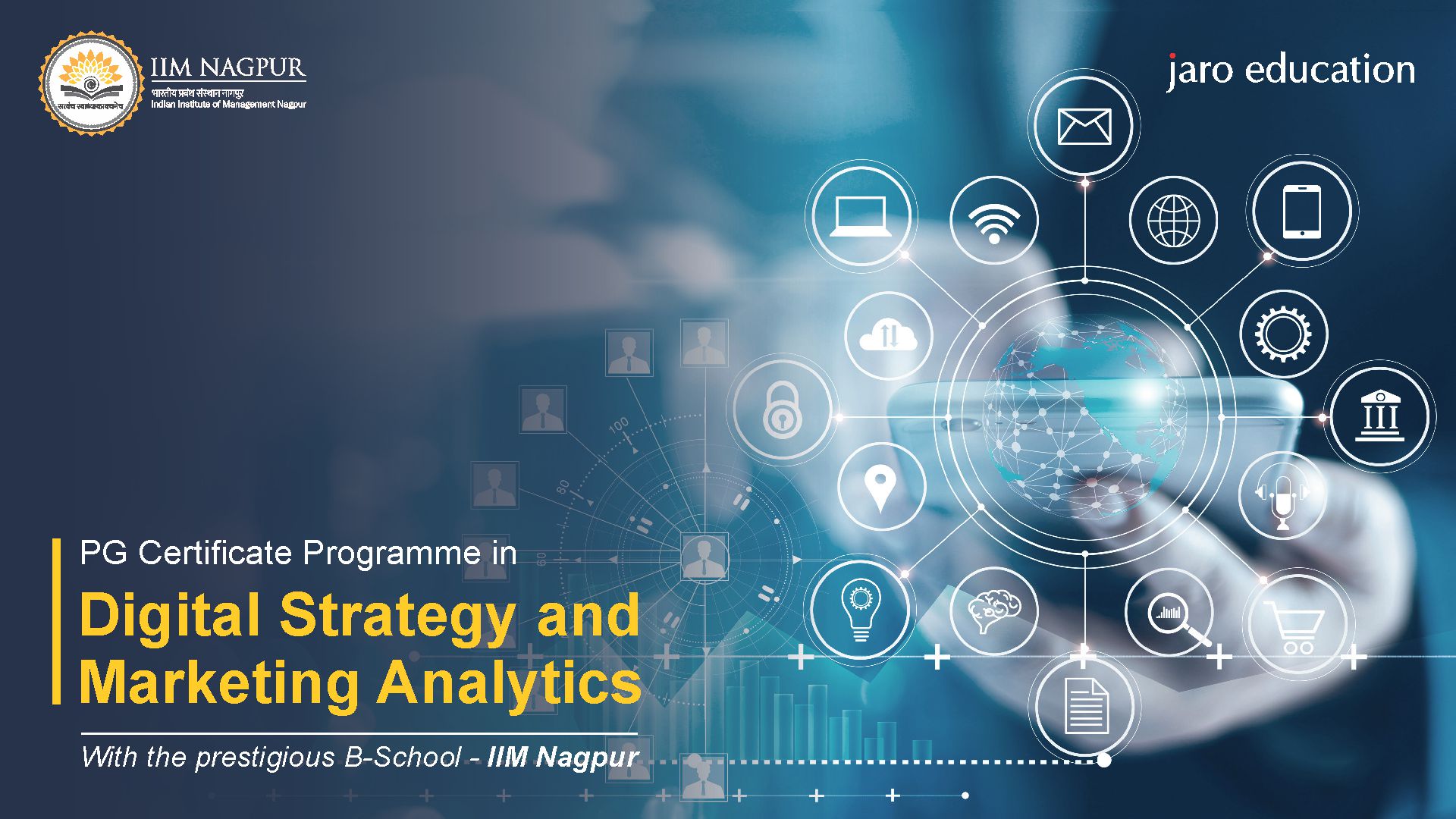 Ignoring mails
Many people will email you if they have bad things to say about your business. If you don't respond to emails like this, you're going to lose a customer for sure. Even if you have to spend money on a person or group of people who are only there to answer emails, it can be worth it.
Trying to Use Outdated Skills at Work
Out-of-date skills can make your digital marketing efforts ineffective, which wastes money and time. You can learn about the latest skills of digital marketing with the PG Certificate Programme in Digital Strategy and Marketing Analytics by IIM Nagpur.
Giving up Effective Old Methods in favour of the New.
A good marketing channel might not be worth giving up or replacing. New digital marketing methods promise to reach more customers than SMS marketing, for example.
However, these new methods might not always work as effectively as the old ones. Hence, always think about the consequences of a switch like this before giving up a marketing method that works well! 
Conclusion
These fixes for digital marketing mistakes one might be making should be tried out before coming to any conclusions. One must make sure they know what needs to be changed, how well they are doing, and which digital marketing channel they need the most. A Digital Marketing Analytics Course can help one avoid such mistakes and get the most out of every digital marketing channel.
To learn how to create marketing campaigns and digital marketing skills, take a look at IIM Nagpur's PG Certificate Programme in Digital Strategy and Marketing Analytics. This programme is the best for those seeking to become digital marketing experts. Apply and enrol today to begin this exciting Digital strategy and marketing analytics online course! 
FAQs
How does one become a Digital Strategist?
A bachelor's degree in communications, marketing, or a similar subject is required to become a digital strategist. Acquire entry-level employment in a digital advertising or marketing agency. Learn from expert digital marketing professionals how to create efficient marketing tactics.
What is a degree in Digital Strategy?
Digital strategy, often known as digital marketing or online marketing, encompasses everything from online advertising to inbound marketing. The master's emphasis on Digital Strategy is intended to push students to generate an effective message to boost conversions and establish loyal clients. You can learn about the latest skills of digital marketing with the

PG Certificate Programme in Digital Strategy and Marketing Analytics by IIM Nagpur.
What does a Digital Strategist do?
Digital marketing strategists develop and advise on marketing campaign implementation. Pursue the

PG Certificate Programme in Digital Strategy and Marketing Analytics by IIM Nagpur

to become a successful Digital Strategist.